Our product Comeen Workplace comes with a set of several notifications that are brought to you via chatbot applications.
From now on, you are able to either let your users deploy themselves our Google chatbot application or to directly deploy it to everyone equipped with Comeen Workplace.

To do so, as a Google admin, go to your Google console administrator dashboard.
As for installing our Comeen Workplace add-on, select "Apps" from the menu on your left.
Then click on "Google Workplace Markeplace apps" and choose "Apps list"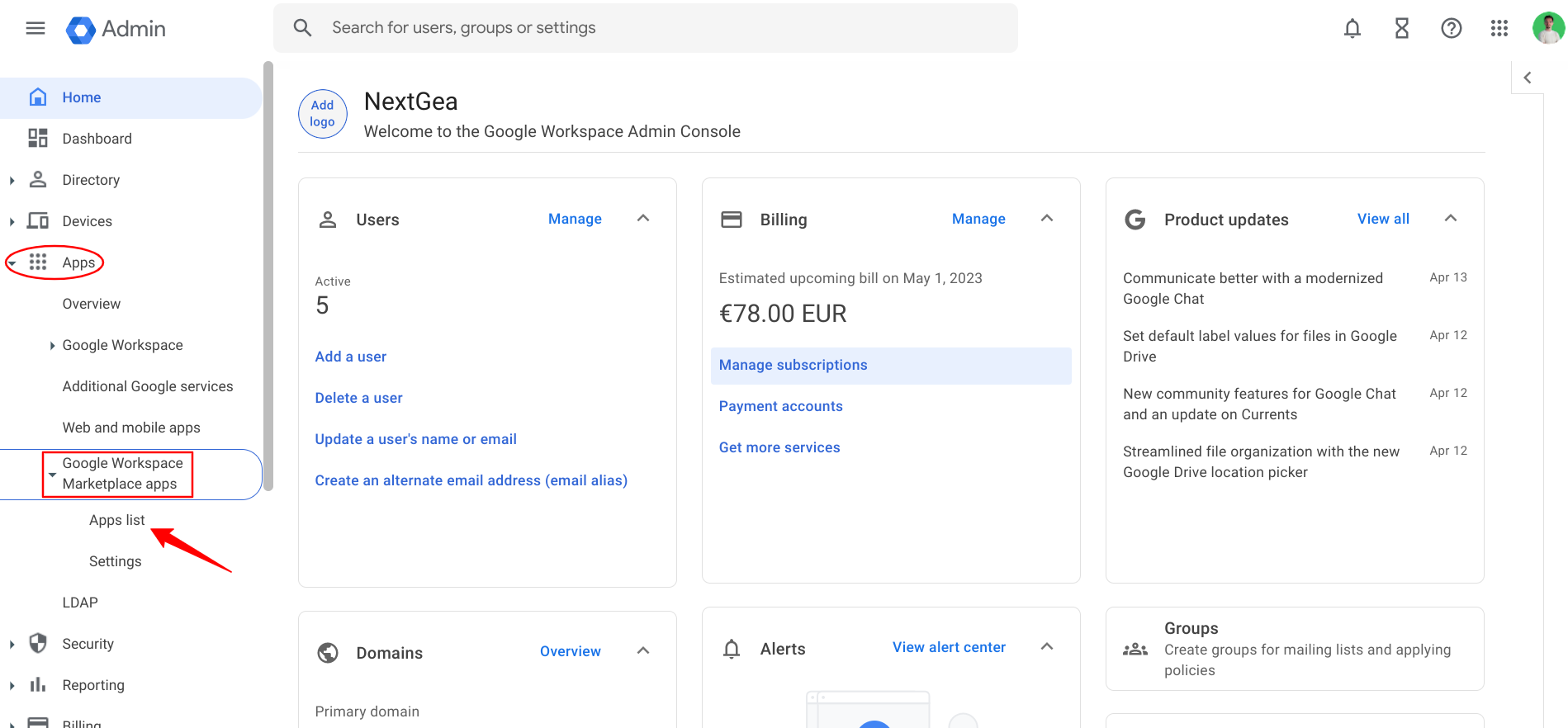 Click on "INSTALL APP"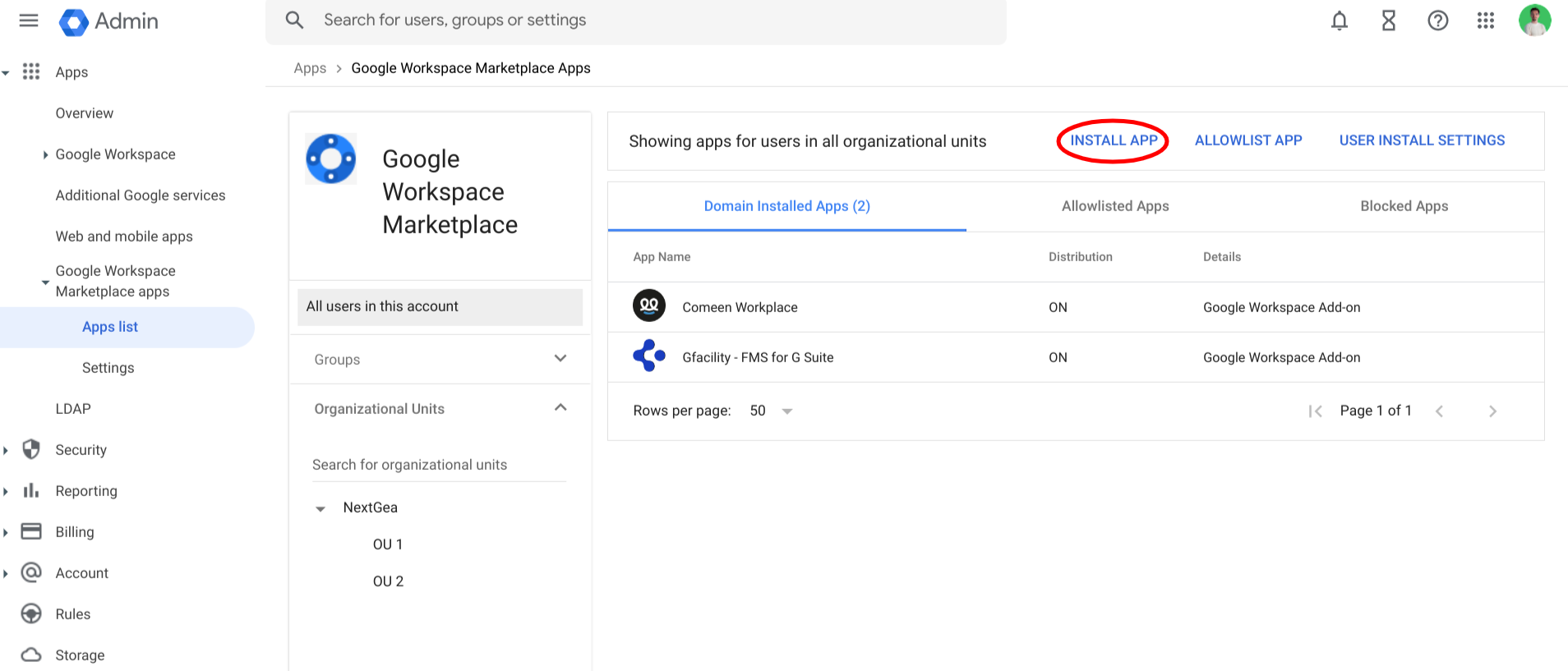 Type in the search bar and select Comeen Workplace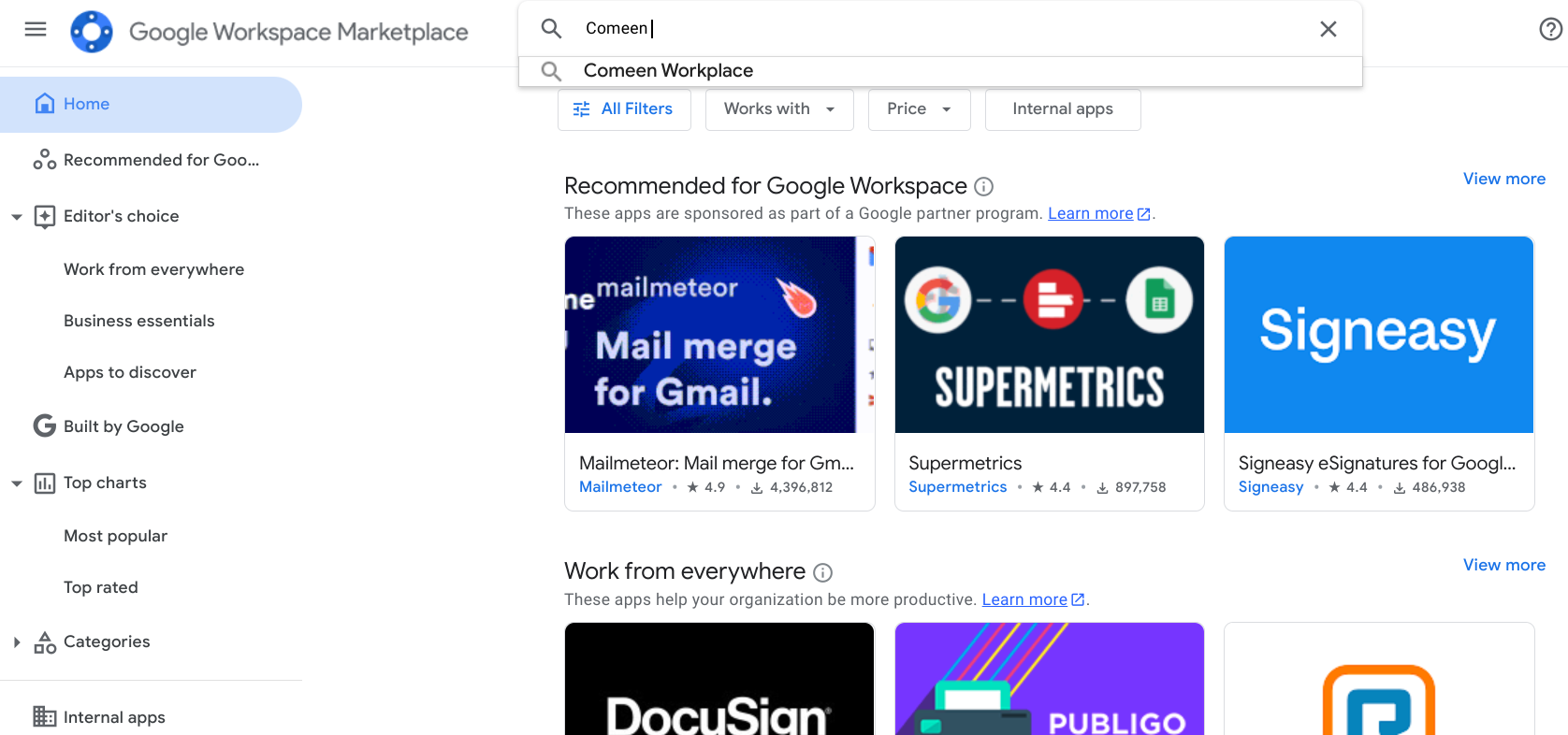 Click on the application "Comeen Workplace for..." that is not installed yet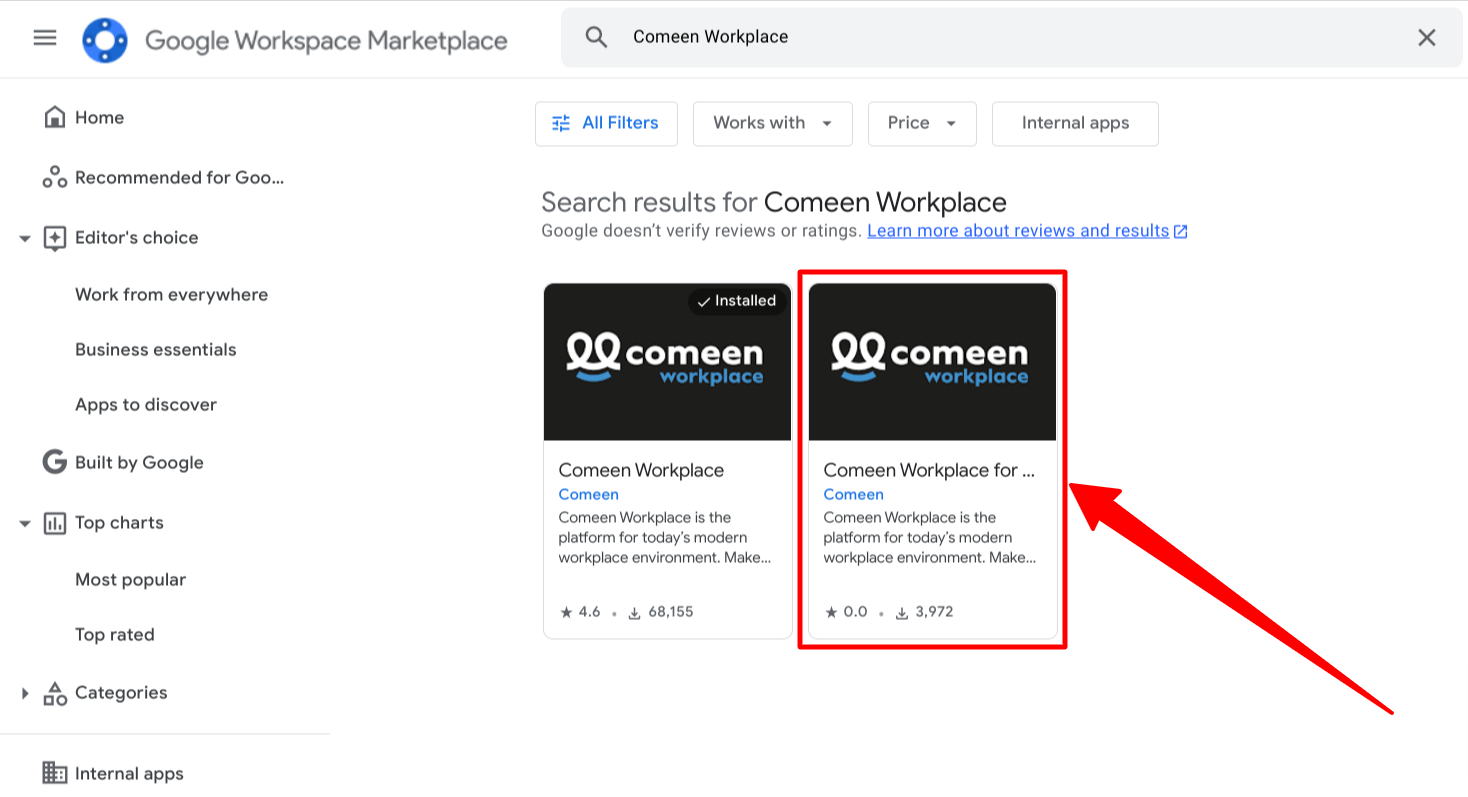 Click on the button "Admin install"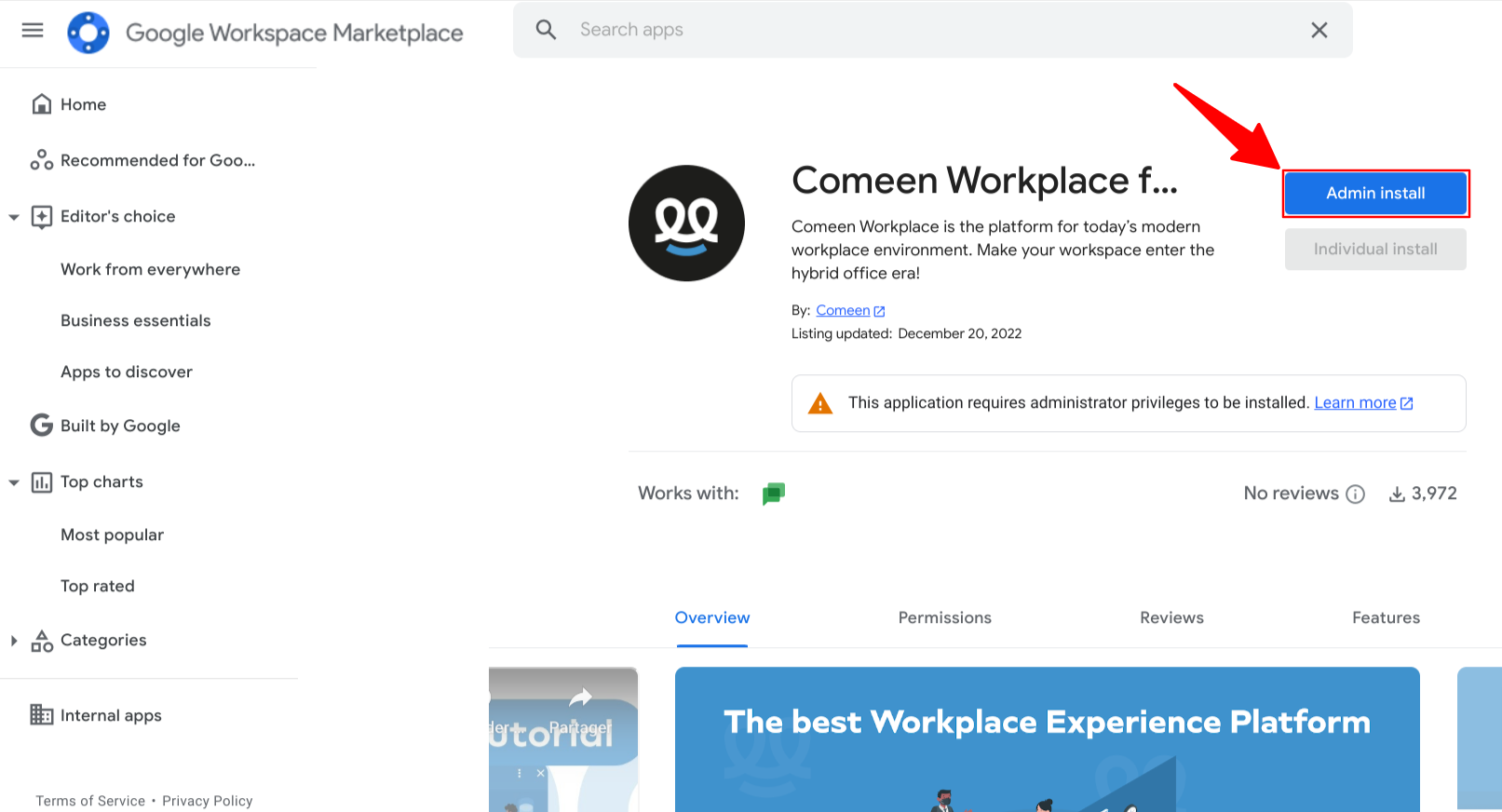 Click on "Continue"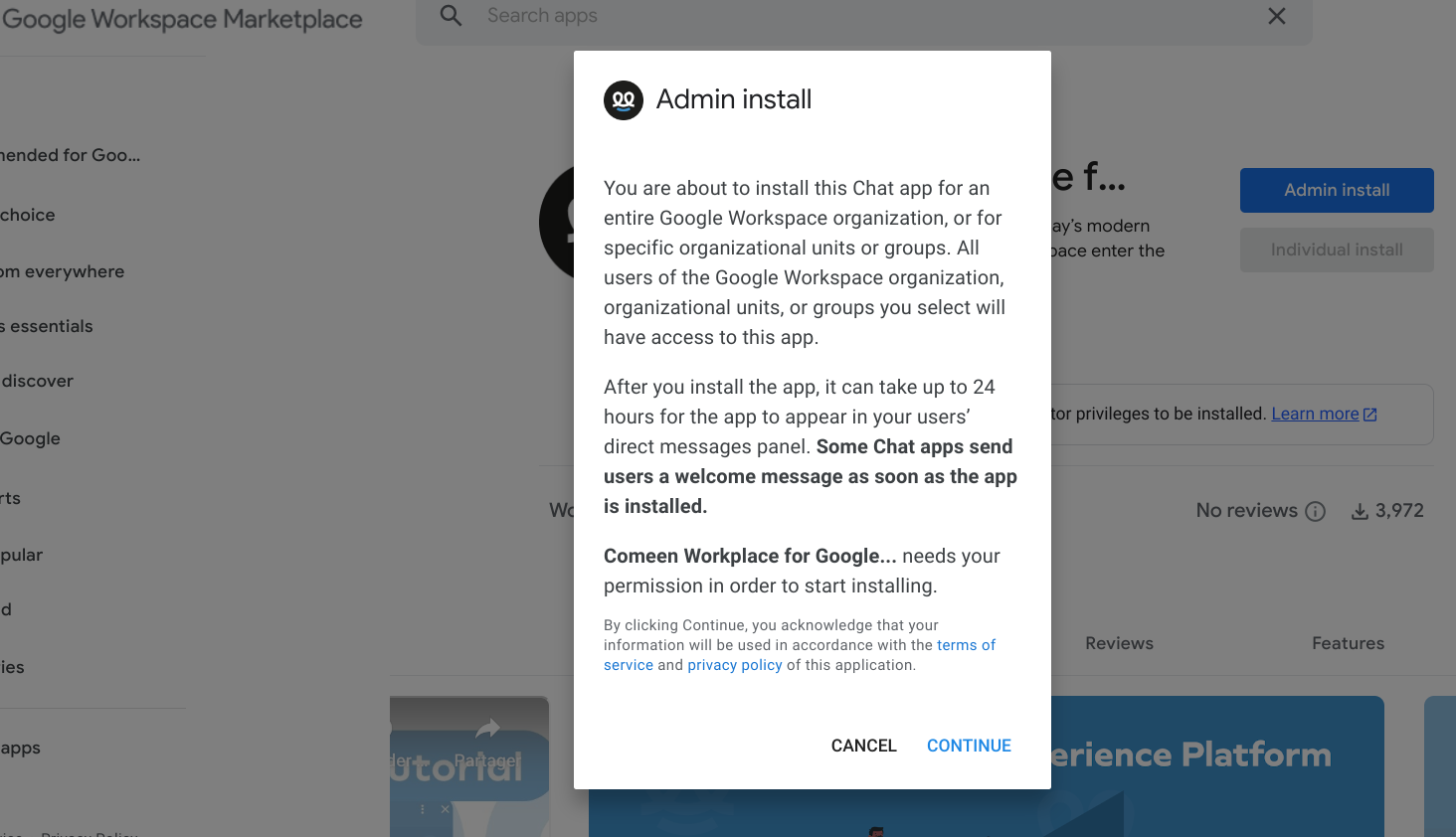 Select the users you want to equip with our Google chat application.
Accept our terms of service and privacy policy, then click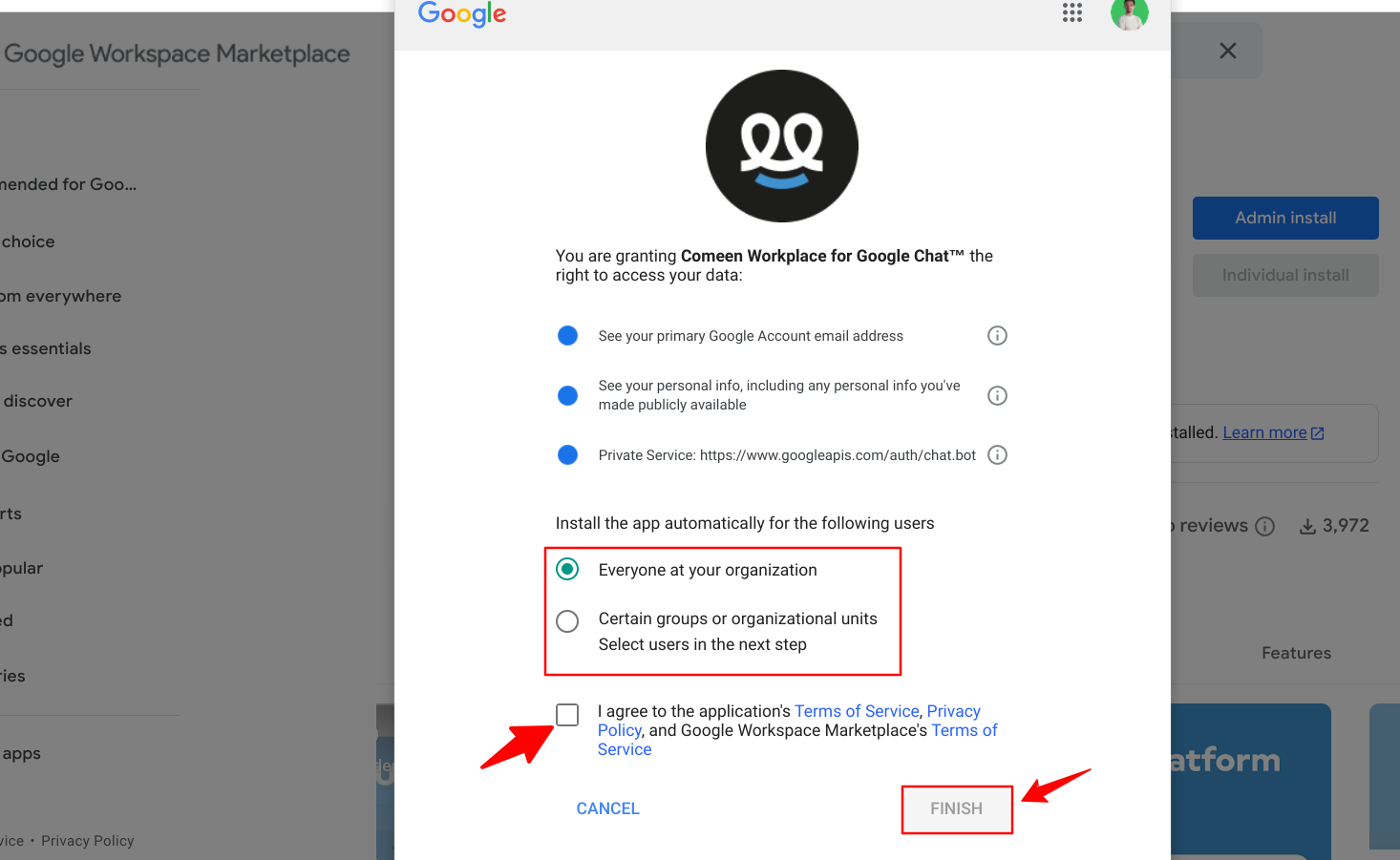 Once done you will get a confirmation message.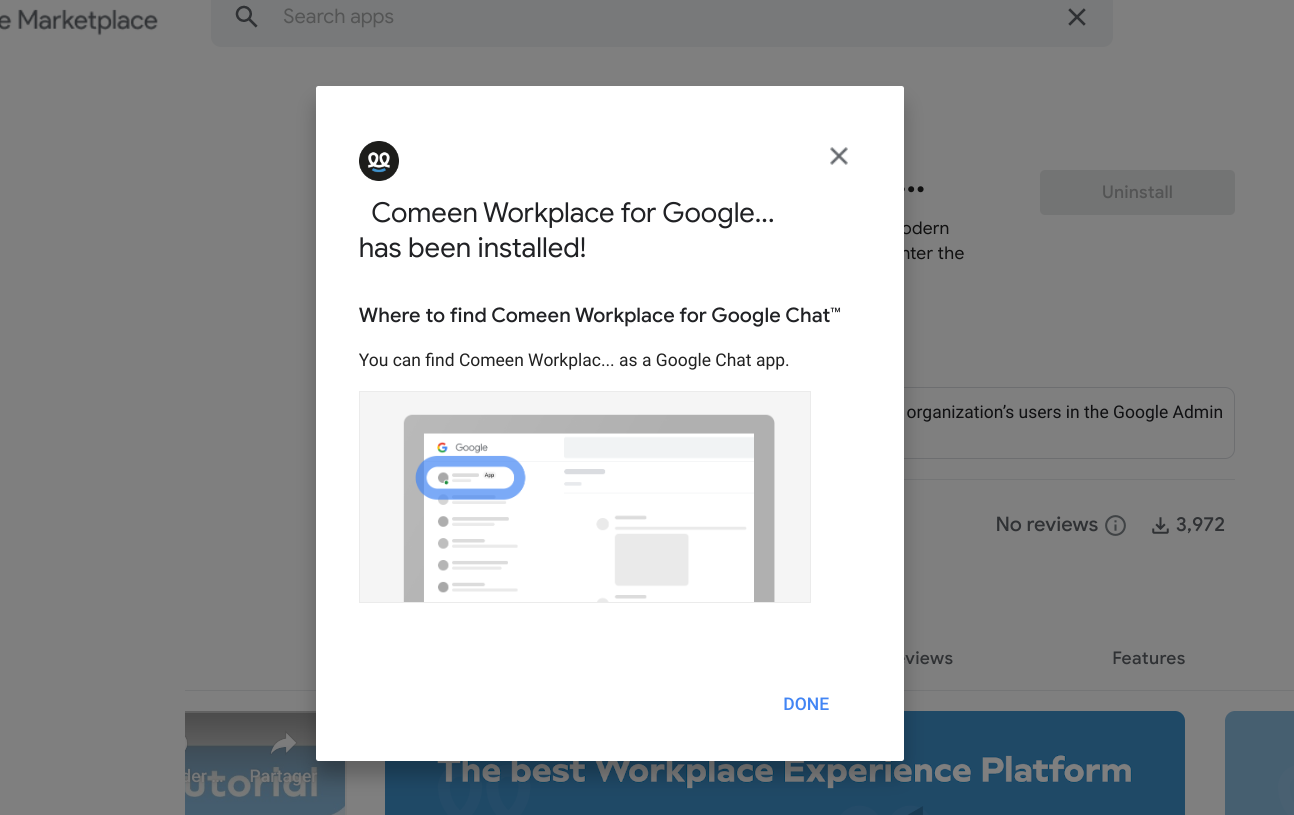 And then you should see that you just installed our Google chat application, congratulations!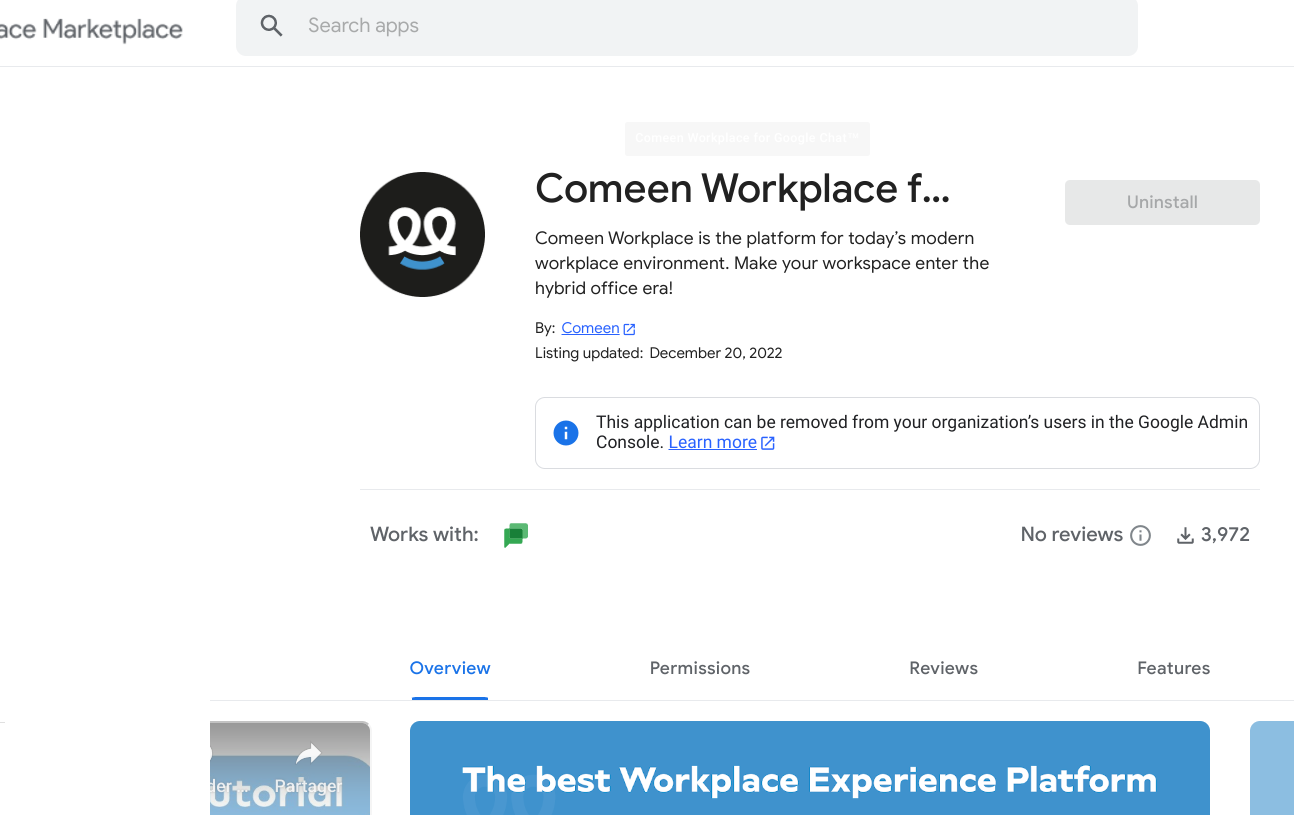 Here's what your colleagues will see when looking at their chat menu into Gmail.
After clicking on our chat-bot application, they are welcomed with this message.