Homepage
Our new home page gives you a clearer view of your screen inventory. It also adds shortcuts, offering the easiest ways to create playlists, saving you time and effort.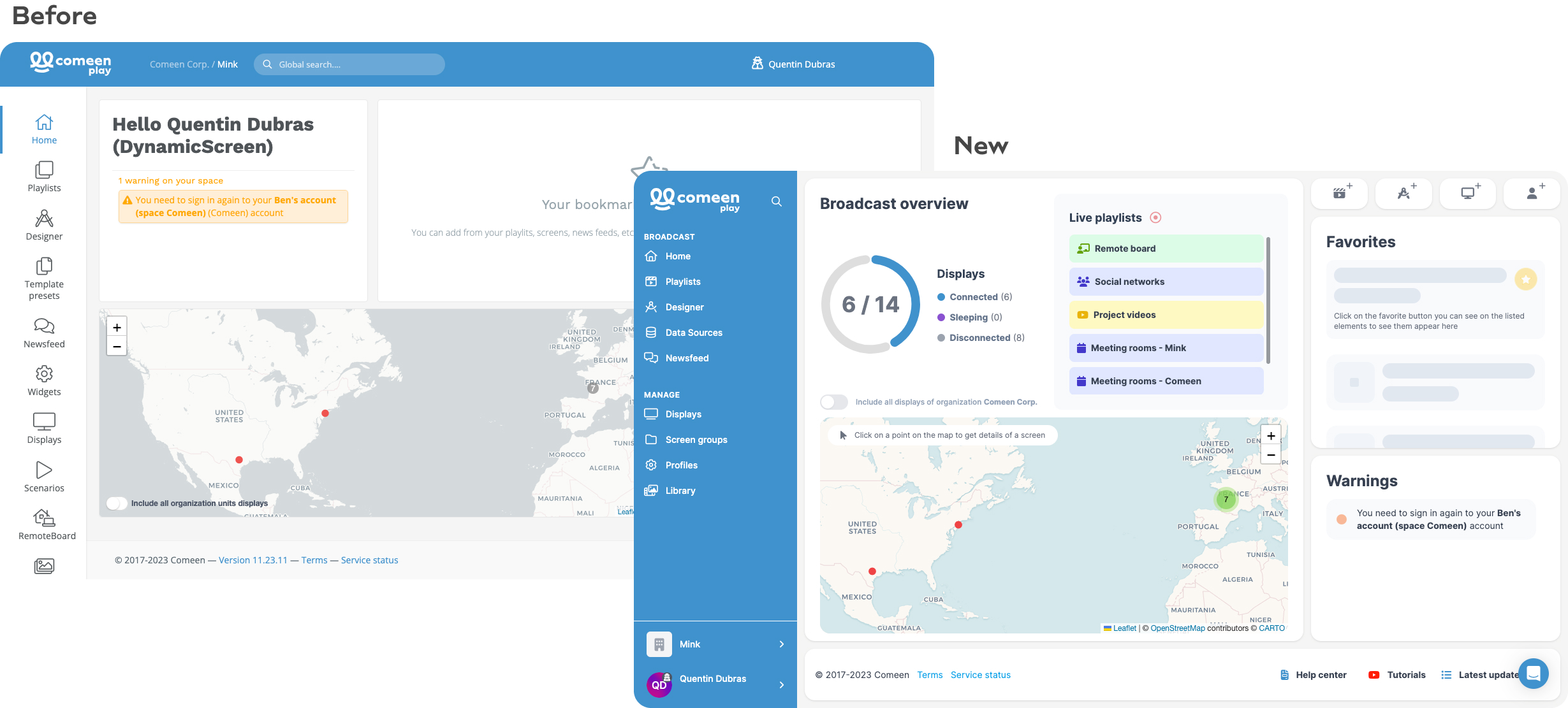 Menu
The menu remains on the left of your screen, but we've added access to Data Sources, Screen Groups and Profiles.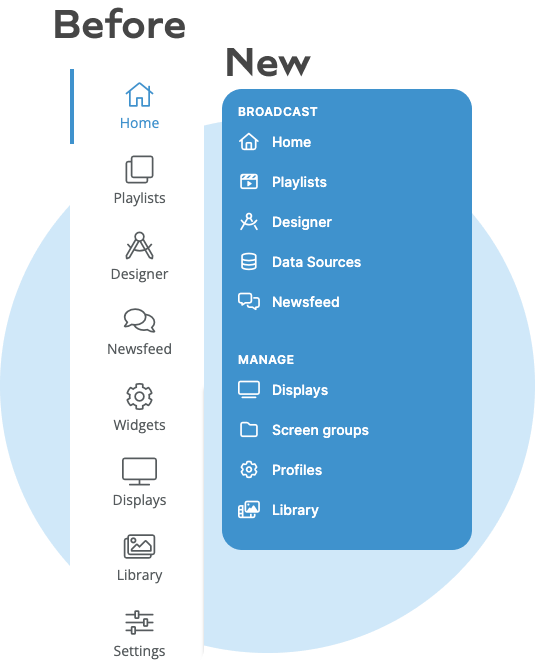 The settings tab no longer exists, but you can find all the settings by clicking on the name of your space.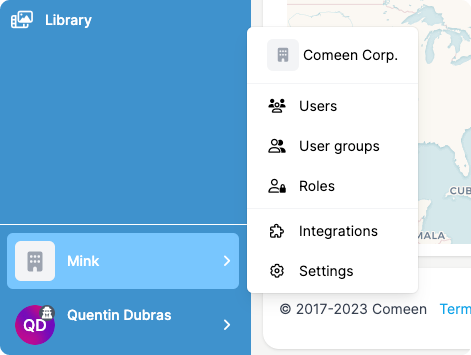 Playlist
Tabs moved from left to top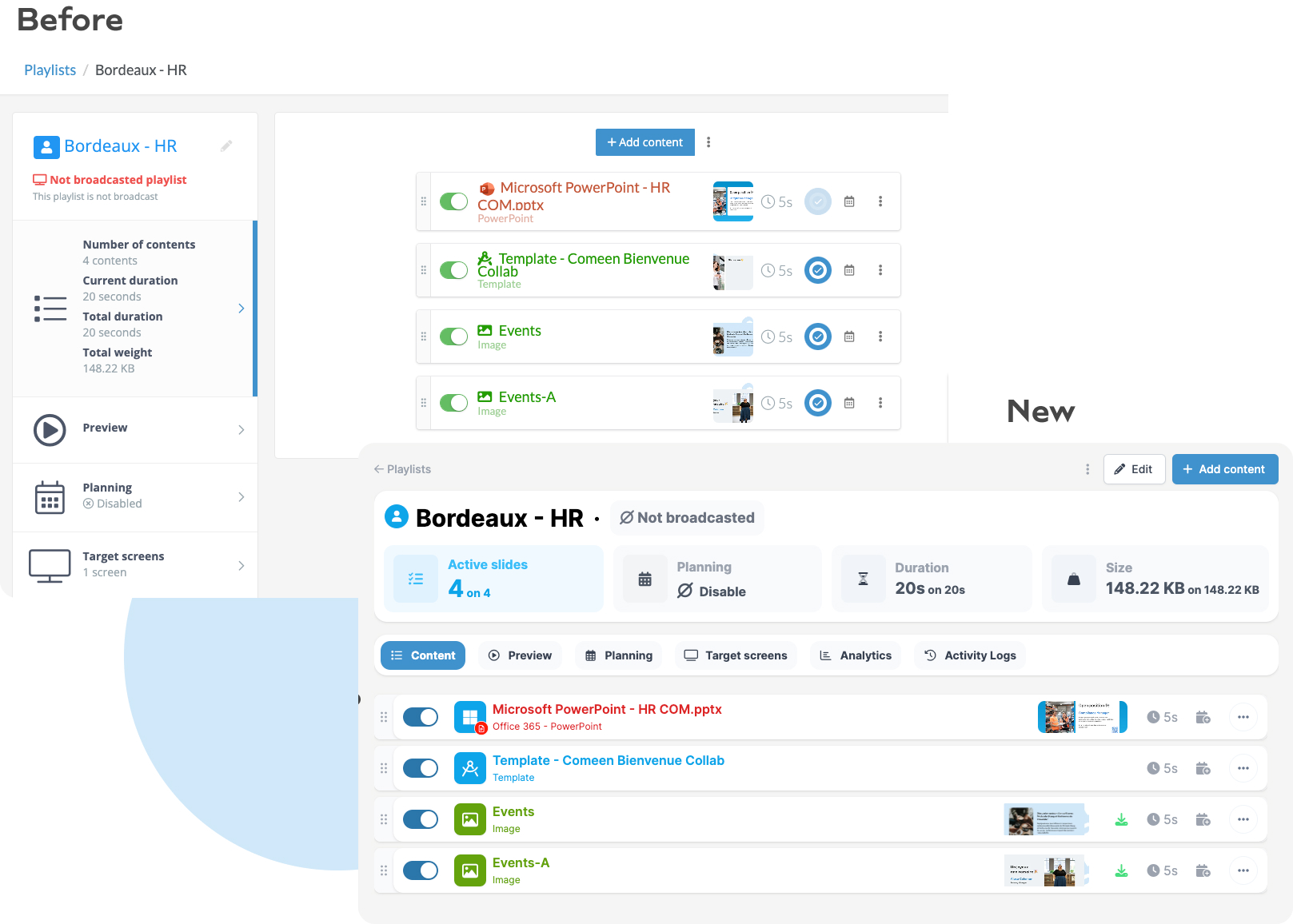 Planning
The schedule now has a sentence explaining active planning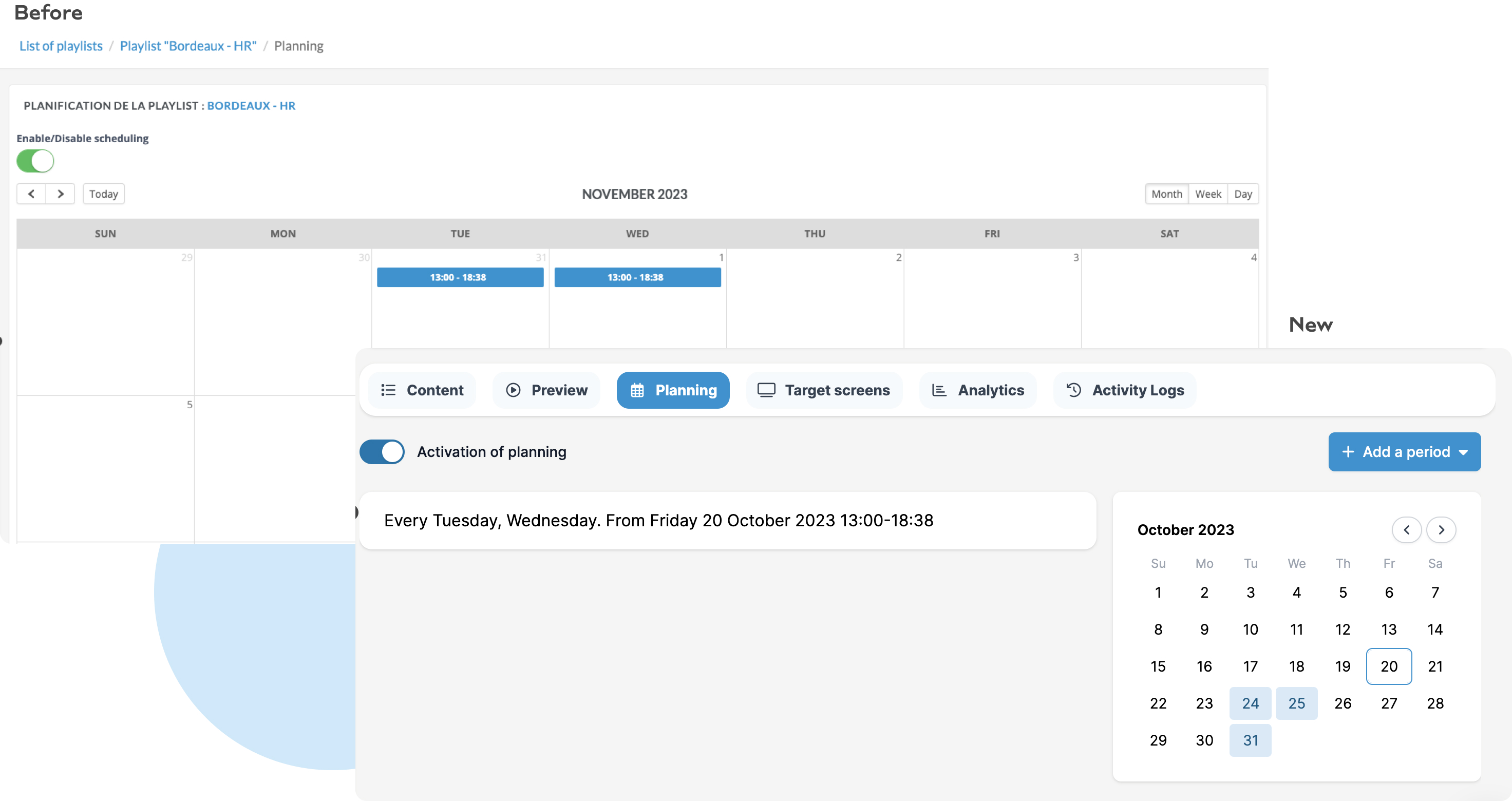 Listings
You can now choose between a list or tiles to list your items (Playlists, Displays, Templates...).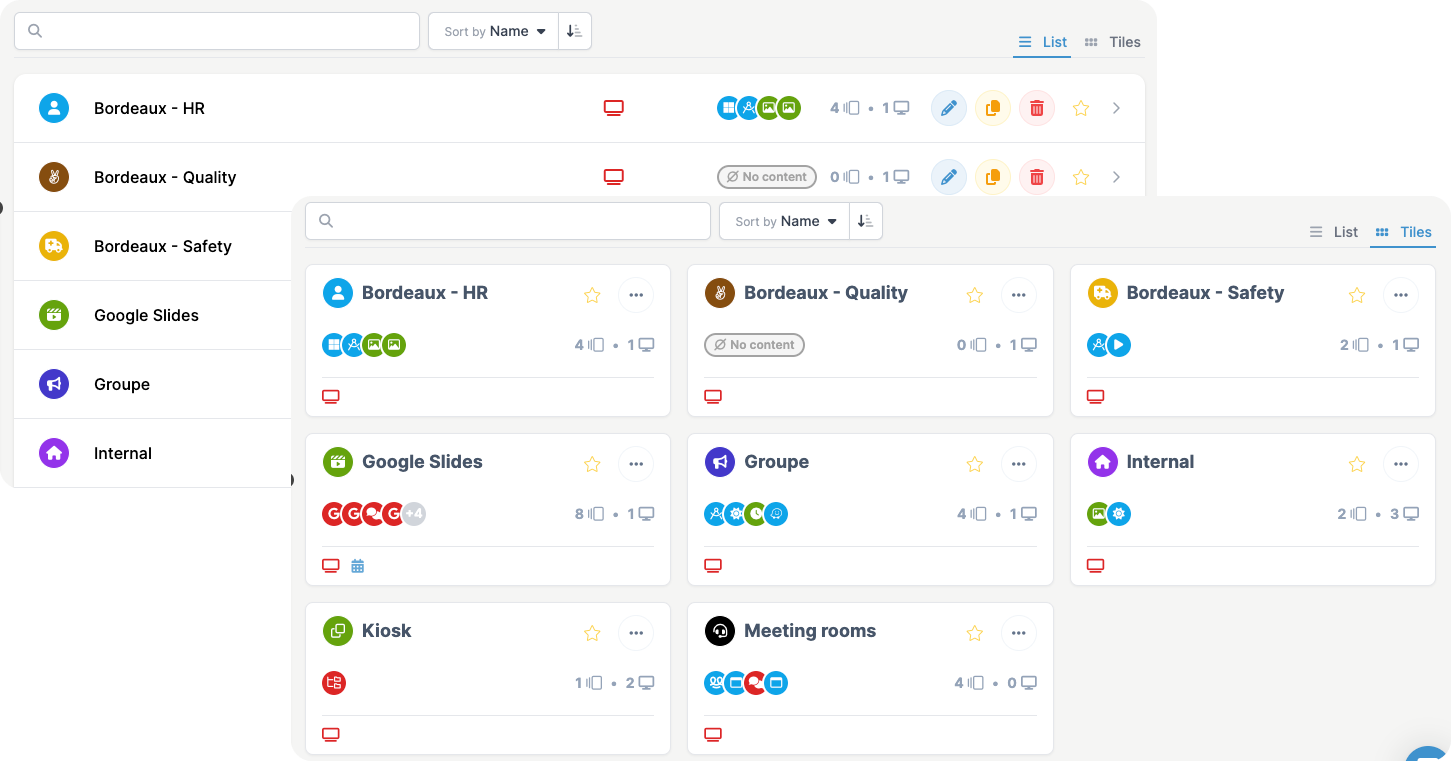 The rest of the interface has also changed, but remains identical in operation.