Comeen Play allows you now to configure and manage the sleep mode of your signage screens.


Leaving your screens on at night or on weekends, if you don't need them, is a waste of energy and an ecological loss. And on top of that, it's useless!

To do so, go to the "Displays" tab and click on the screen you want to configure: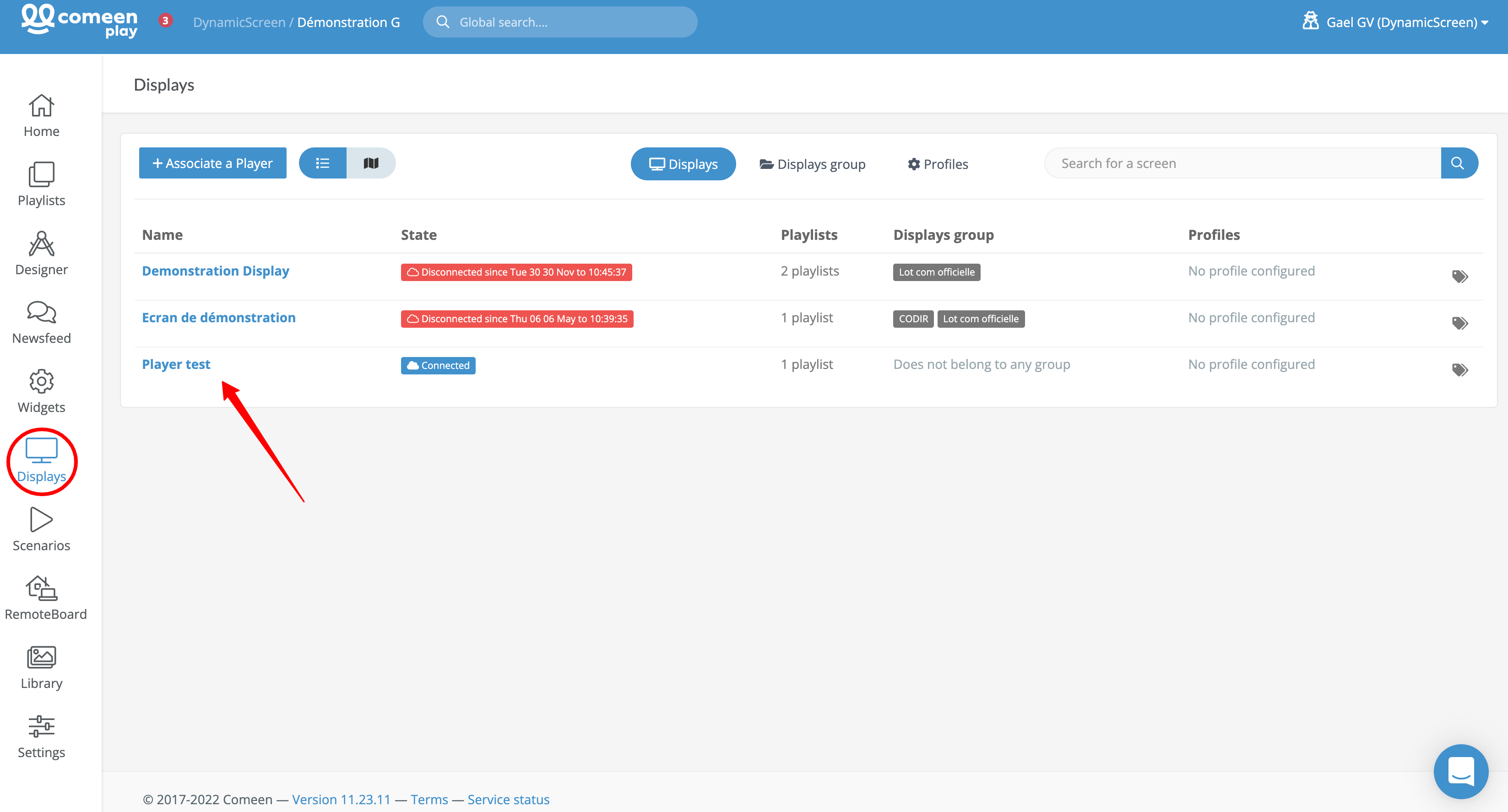 Click on the pen next to the screen's name: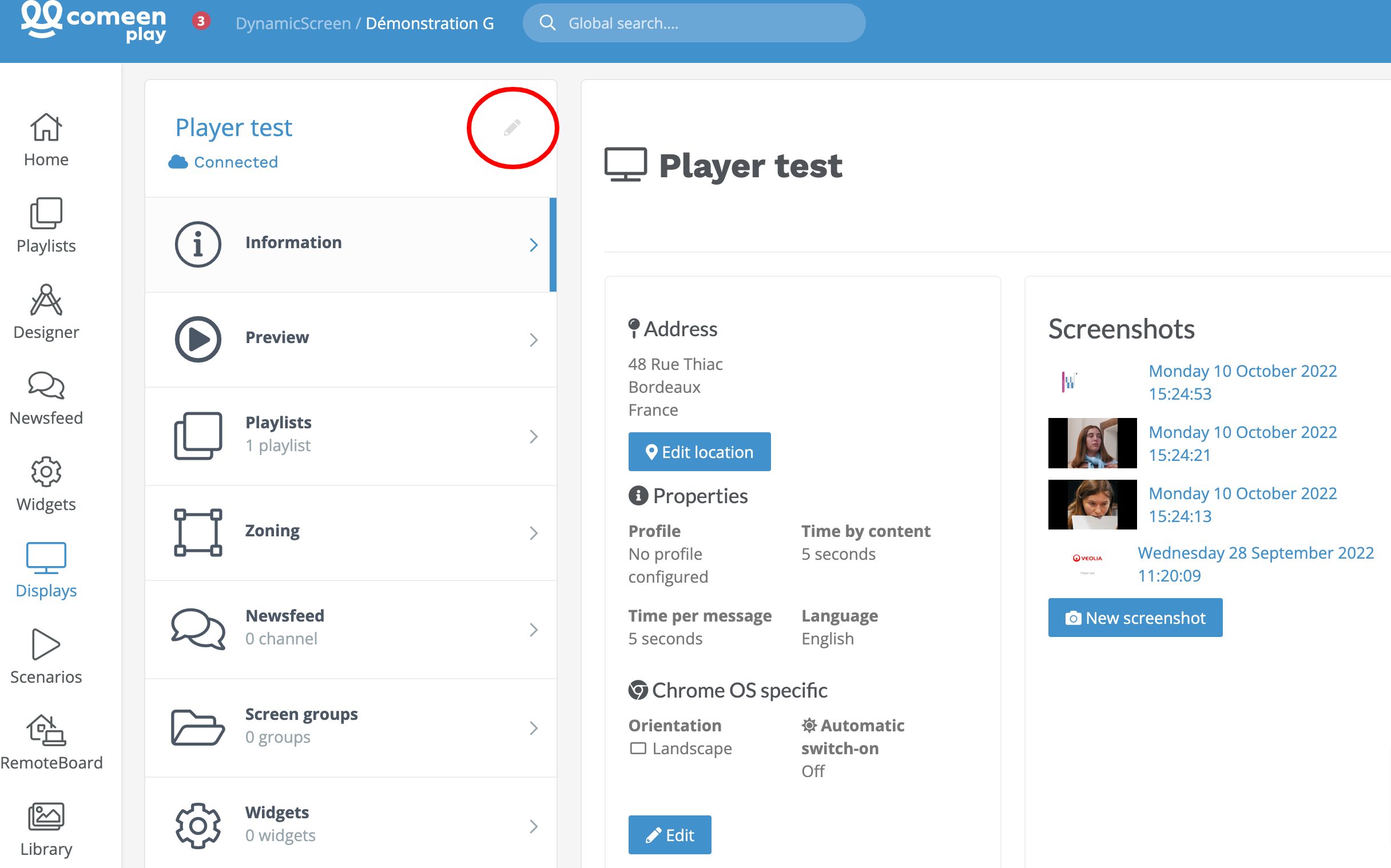 At the bottom of the form you will find a section "Chrome OS specific", check the box "Automatic switch-on" to enable the automatic sleep.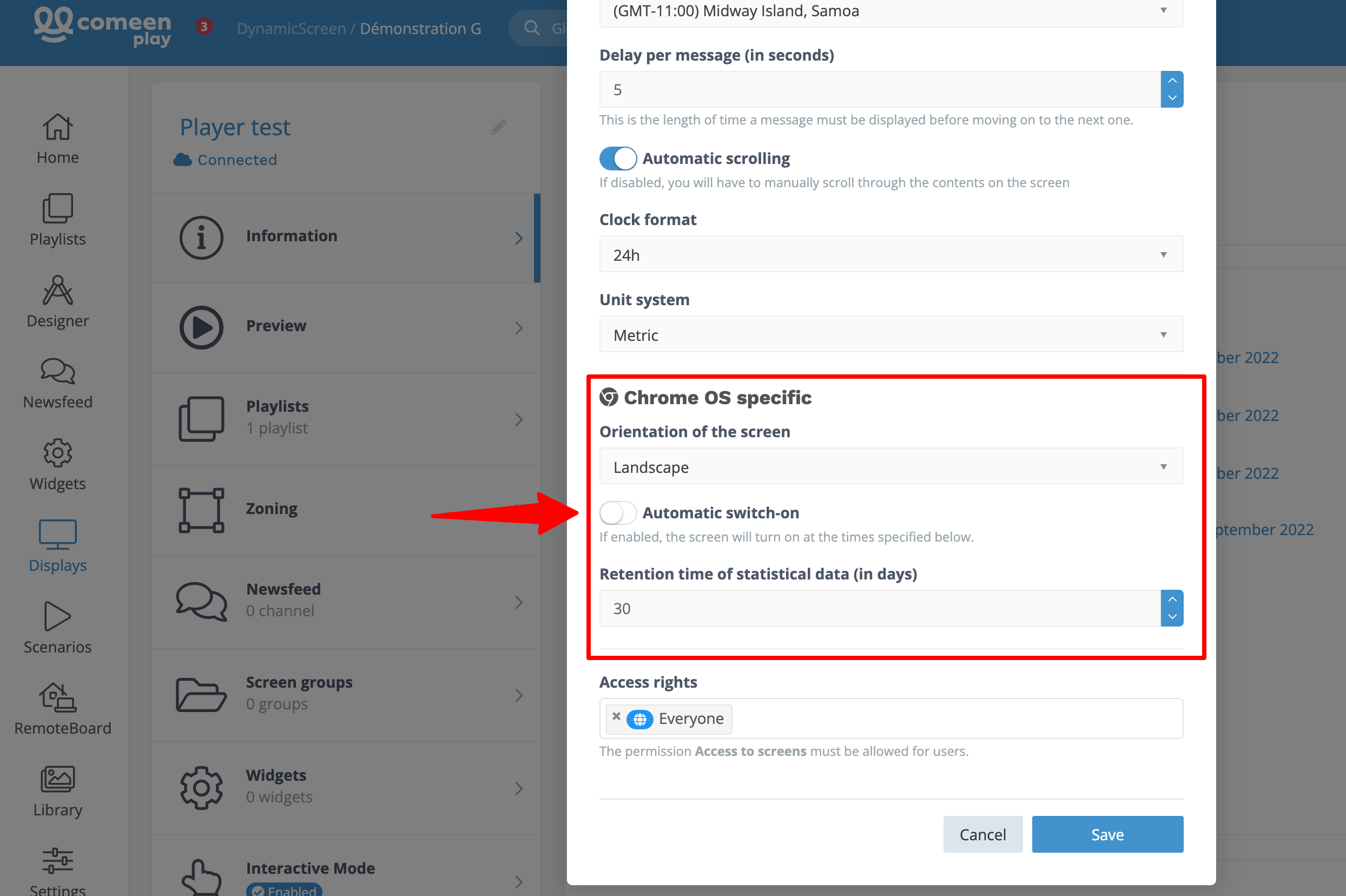 Enter the hours of sleep and power on the screen for each day: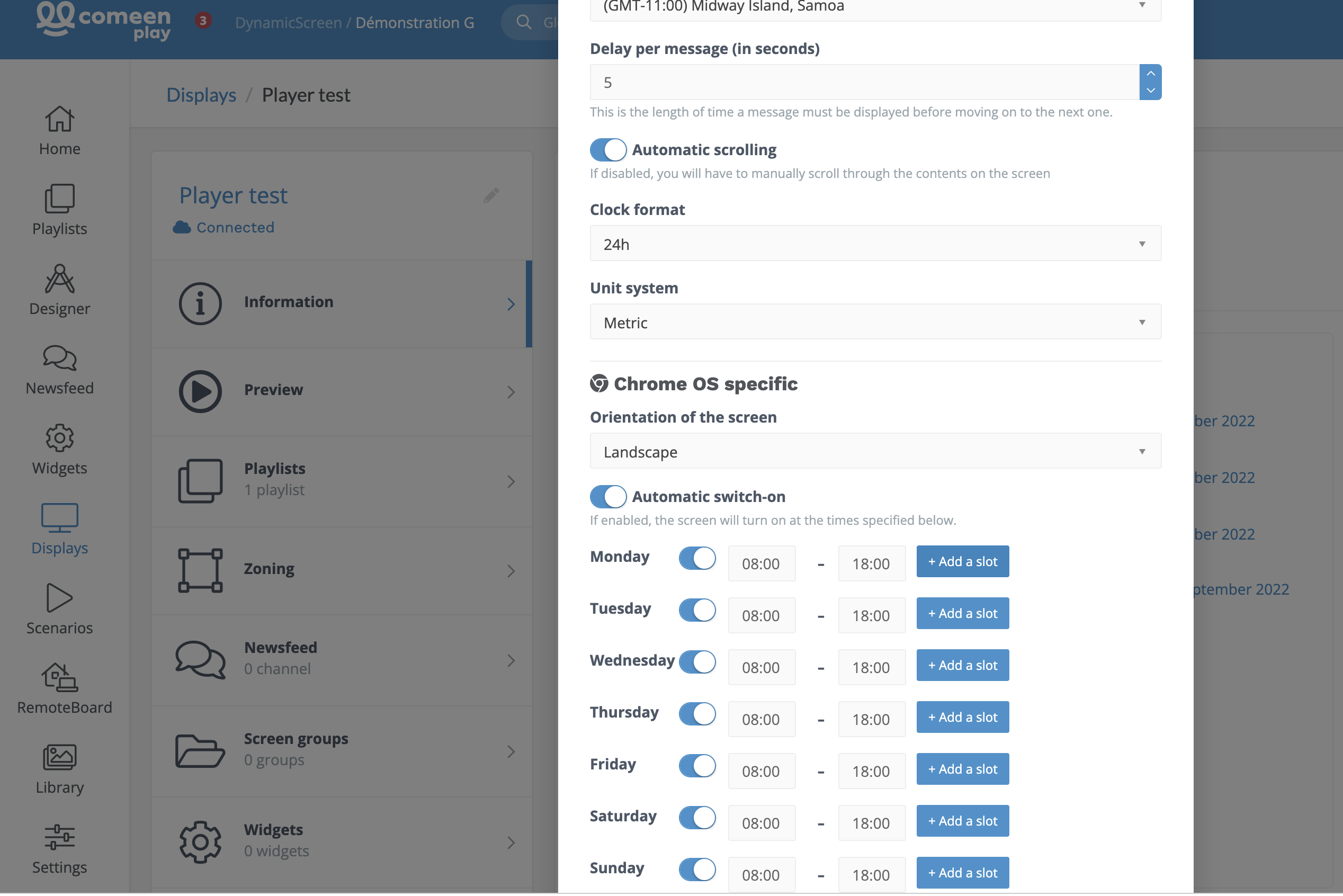 By clicking on this button you can switch on or off the functionnality:

Not only can you set it up differently for each day, but you can even have several slots for the same day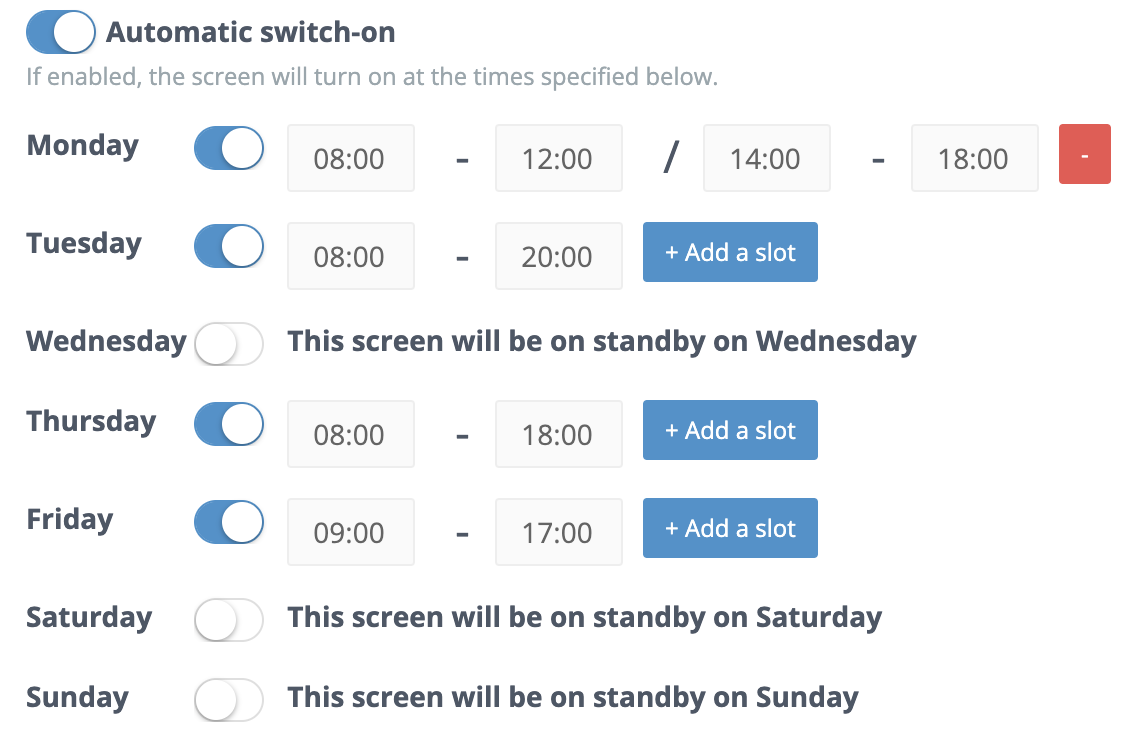 When done, click on Save to confirm your sleep mode configuration.