Roles allow you to define user rights.
You can create as many roles as you want, which will allow you to differentiate several authorization profiles within your space. Each user can then be attached to a role.
To manage your roles, go to Settings > Roles.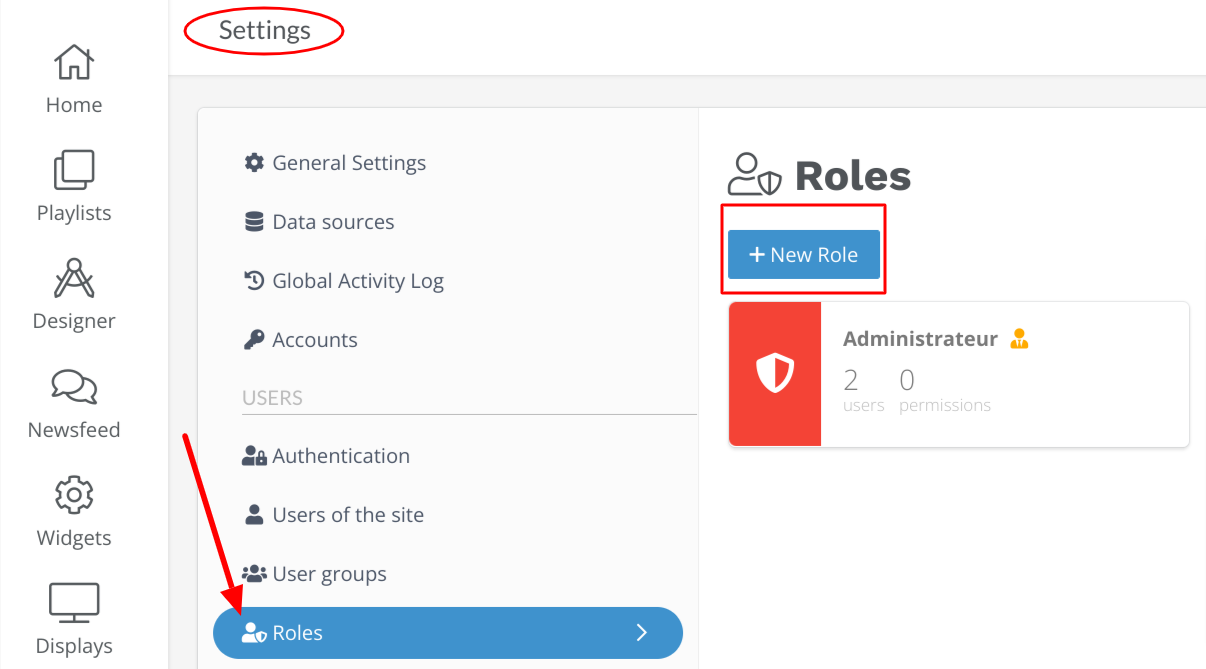 Choose the icon, name and color of the role.
Customize the rights of the role you create, check or uncheck a right to allow it or not.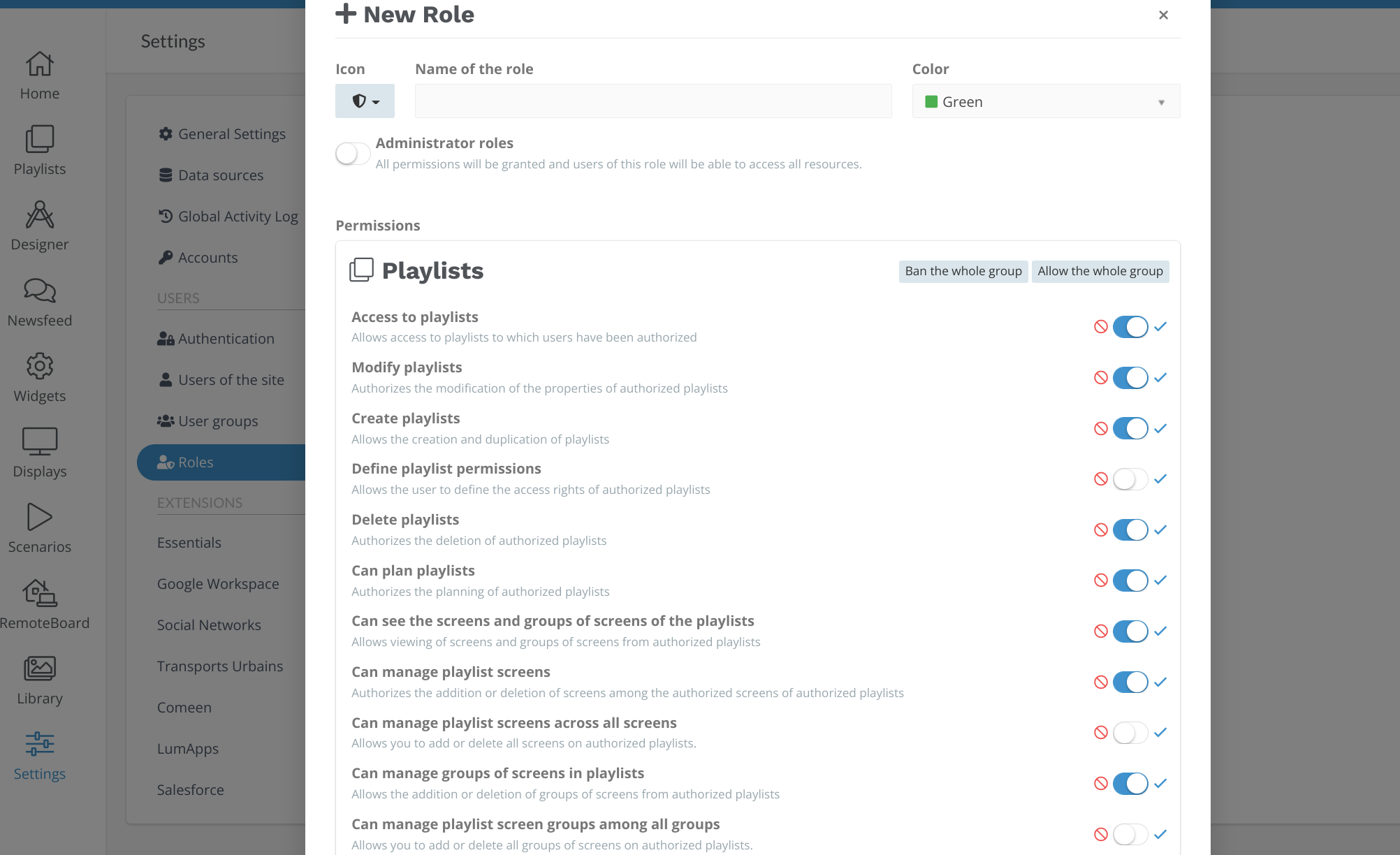 You can then assign this role to the users of your choice.