When creating your users you can choose a role for each of them.
It is important to know that a user can have several roles.
There are 4 roles which are divided into two categories.
Roles that have access to the administration platform
Space Admin
With this role the user has the same rights as you.
He therefore has access to all the tabs of the platform and he can make all the changes he wants.
Dashboard User
The user will have access to the homepage of the administration platform: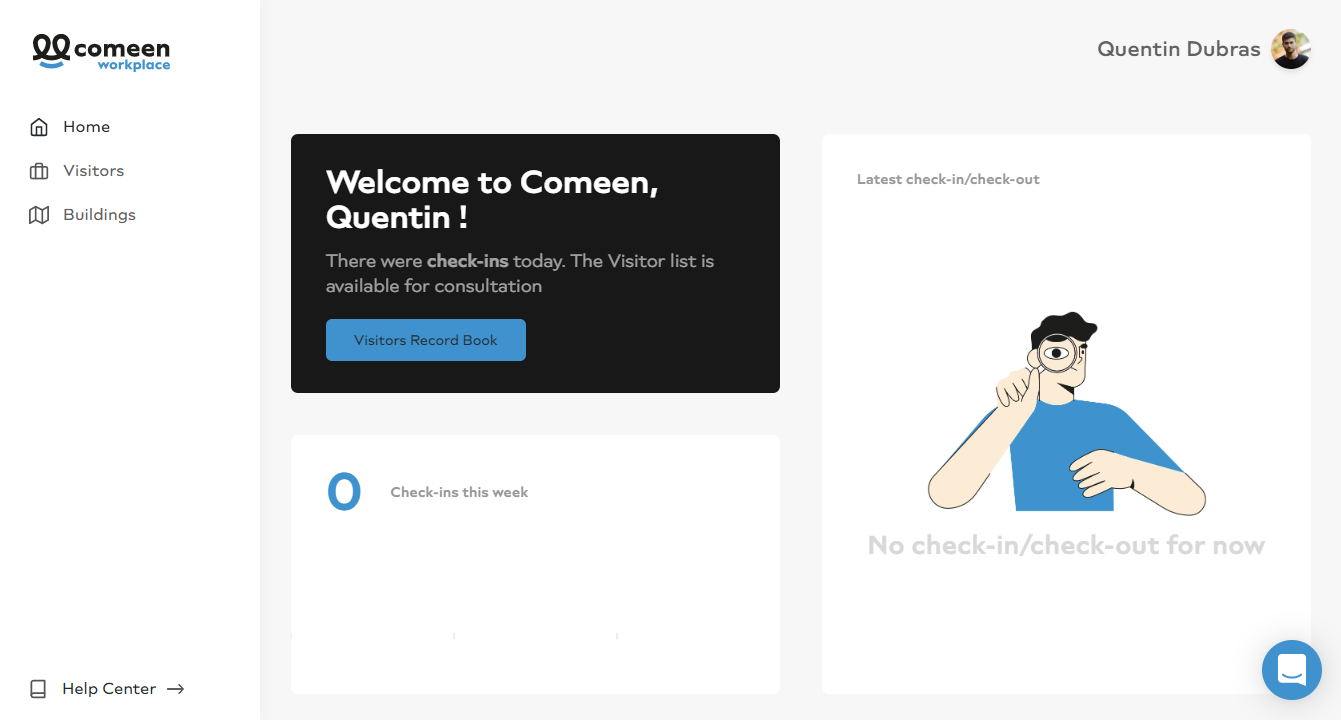 It also has access to the list of visitors to your buildings:
You have access to the list and information of your buildings and you can modify their parameters: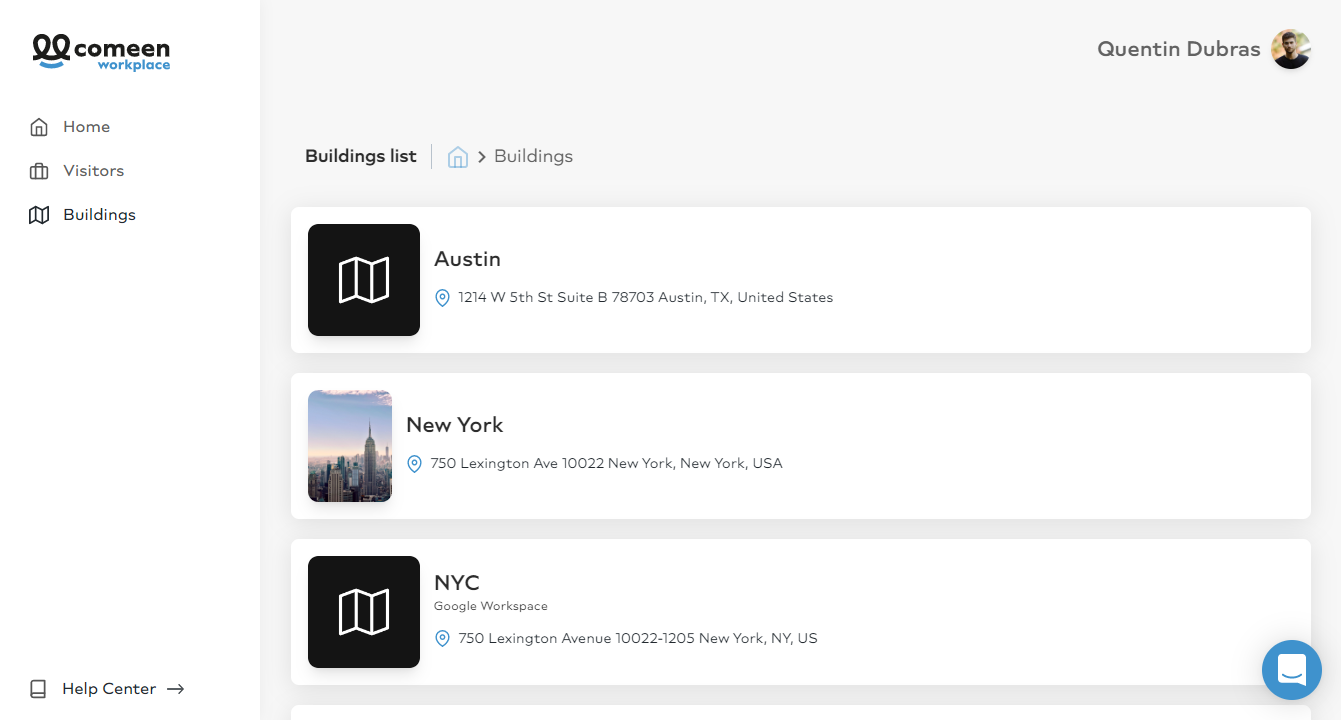 The roles for using the add-on and My Comeen
Comeen Today
This role allows your employees to use Today with our Google Workspace Add-on and our Slack application.
Comeen Visitors
This role allows your employees to use Visitor with our Add-on Google Workspace or Microsoft.
Manager
This role allows the user to manage the attendance of his team.