Give access to the platform to your collaborators or your partners so that they can manage their own screen park or that they are autonomous on the installation of the solution.
There are two types of accounts on the platform:
Integrator Administrator: Has full rights and access to all spaces.
Integrator User: Cannot create and manage users and organizations. You can decide which spaces they have access to.
To create an account:
Click on Administrators > New Account: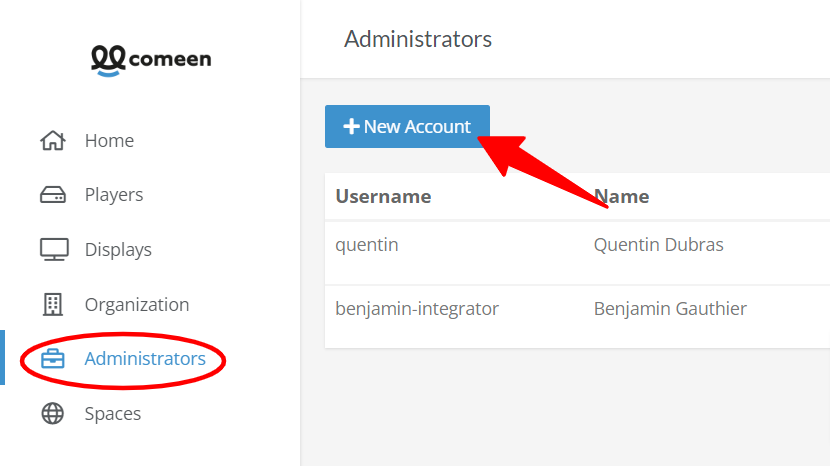 Fill in the account information:
Select the type of account:

If you choose the Integrator User type, select the spaces to which he will have access:
An email will be automatically sent to the user to inform him/her of the creation of his/her account and to transmit these temporary login details.