With a simple screen in front of your meeting room, optimize the space of your buildings and increase the productivity of your teams.
To use this feature, you will need to use the Comeen Workplace solution in addition to Comeen Play.
For more information, please contact us!
If you are already a Comeen Play and Comeen Workplace customer, you have to start by configuring the Comeen Workplace part.
Tables of contents:
Go to your Comeen Play
Add a Comeen Workplace account to Comeen Play
Go to the Settings tab and then to Accounts and click on Connect an account :
Enter the name you want and select Comeen:
Sign in with your Comeen Workplace account:
Then click on Authorize.
Set access rights to define who can use your account:
Add webhook on Comeen Workplace
Once your account is logged in, still in the settings tab of your Comeen Play space, go to the Extensions section and click on Comeen.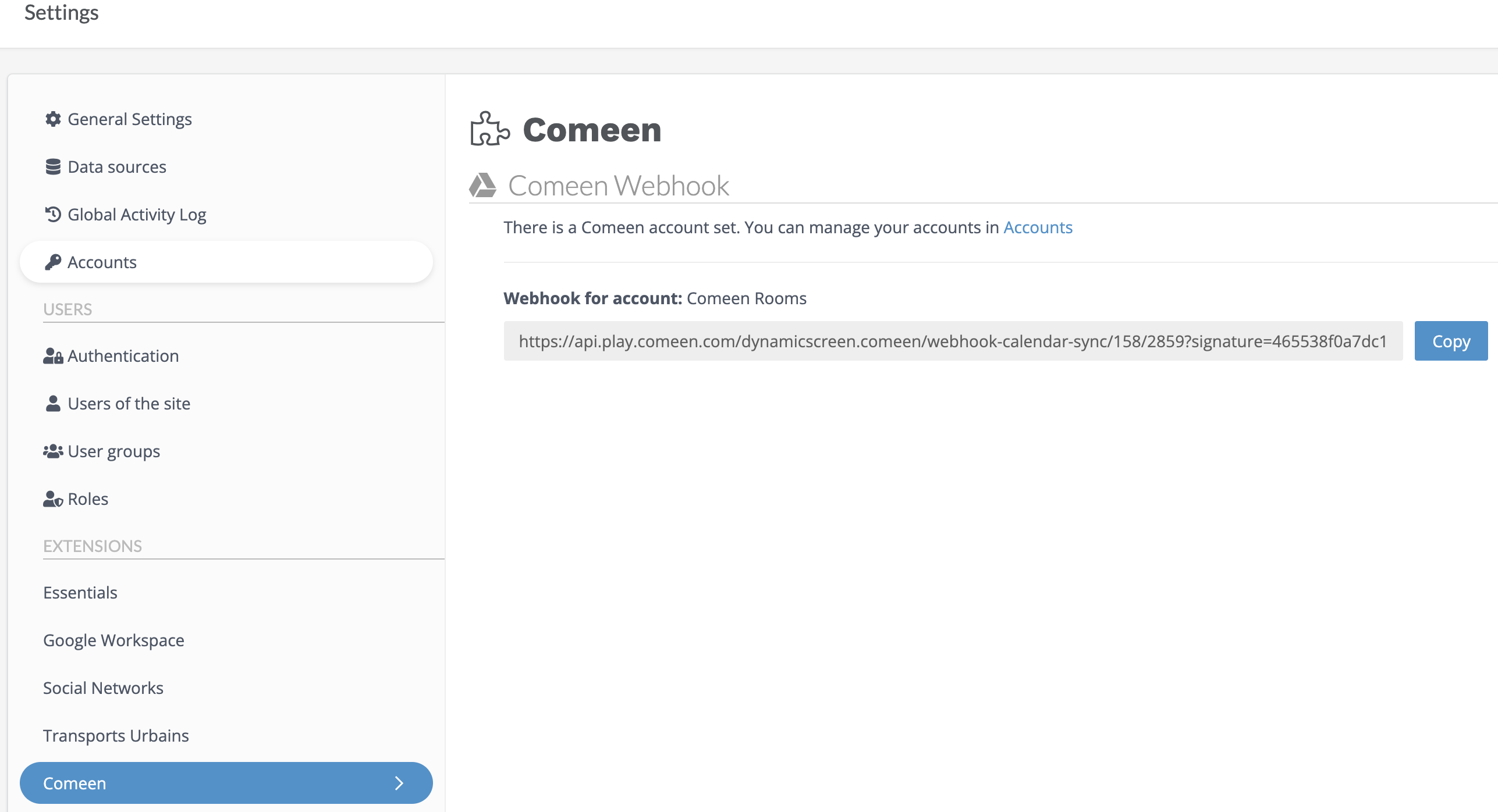 Copy and paste this webhook in the Integrations section of your Comeen Workplace admin dashboard.
To do so, go to the Settings tab of your Comeen Workplace admin dashboard and paste this webhook in the first field of the Webhooks drop-down menu.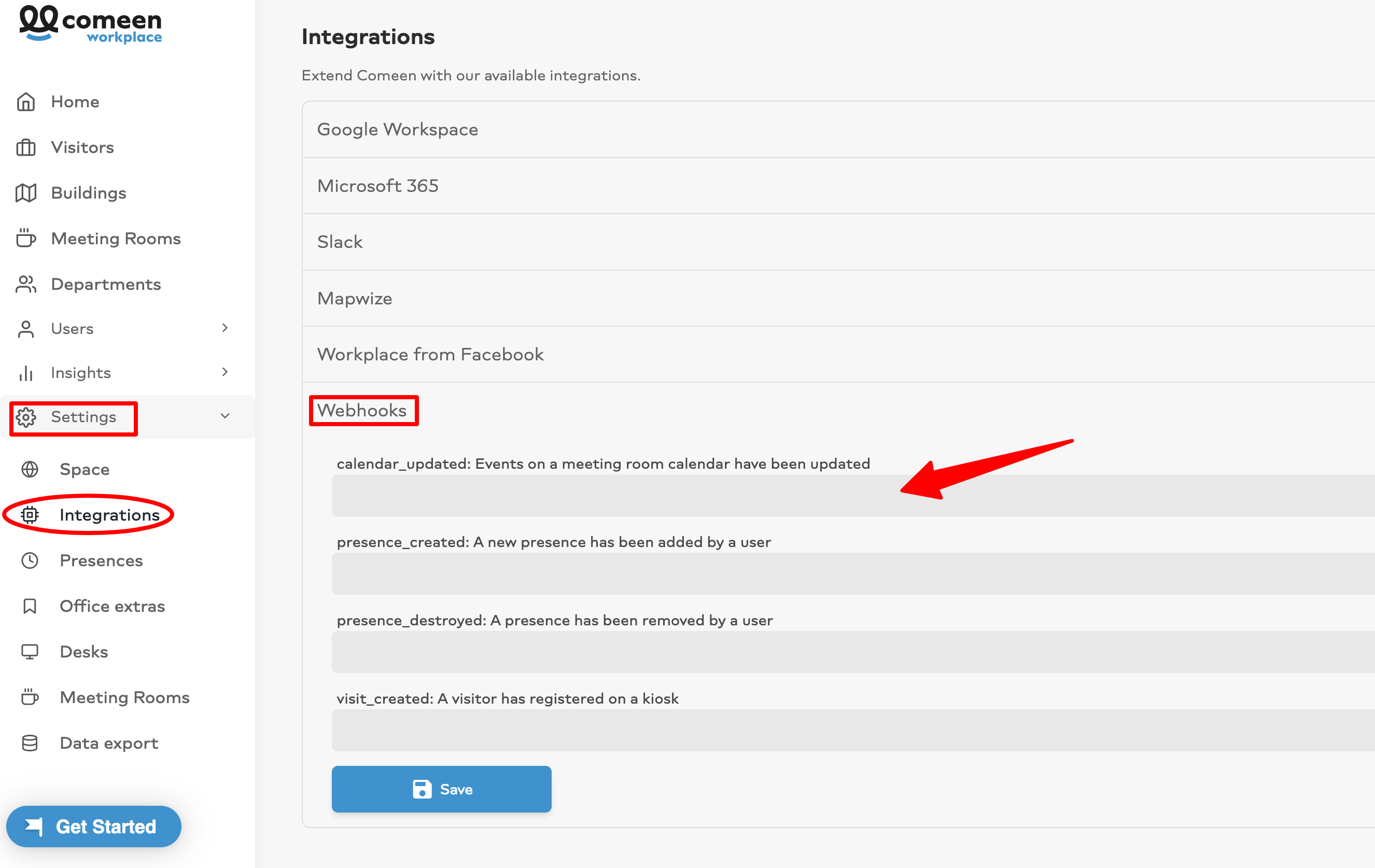 Create a playlist and add Comeen Rooms content
Now that your account is logged in, you can go to the playlist tab and create a new playlist.


Once the playlist is created, click on Add Content and on Comeen Rooms :
Activate or not the different options:
If you enable the "Authentication required for booking", when a user wants to book the meeting room a qrcode is shown on the screen :
Associate a screen with a room
Then choose your meeting room screens as target screens
Remote Configuration
Go to the Screens tab and click on the screen you want to configure.
Click on Metadata > New Metadata :
Add comeen::meeting_room for the name of the metadata.
For the value, go to Comeen and the meeting room you want to link to the screen. Copy the number at the end of the url:
Configuration directly from the screen
Go to your screen and follow the configuration steps:
Your screen is ready: