Once you created contents into a playlist, you can still manage and modify them.

To do so, go to one of your playlists in which you have contents added: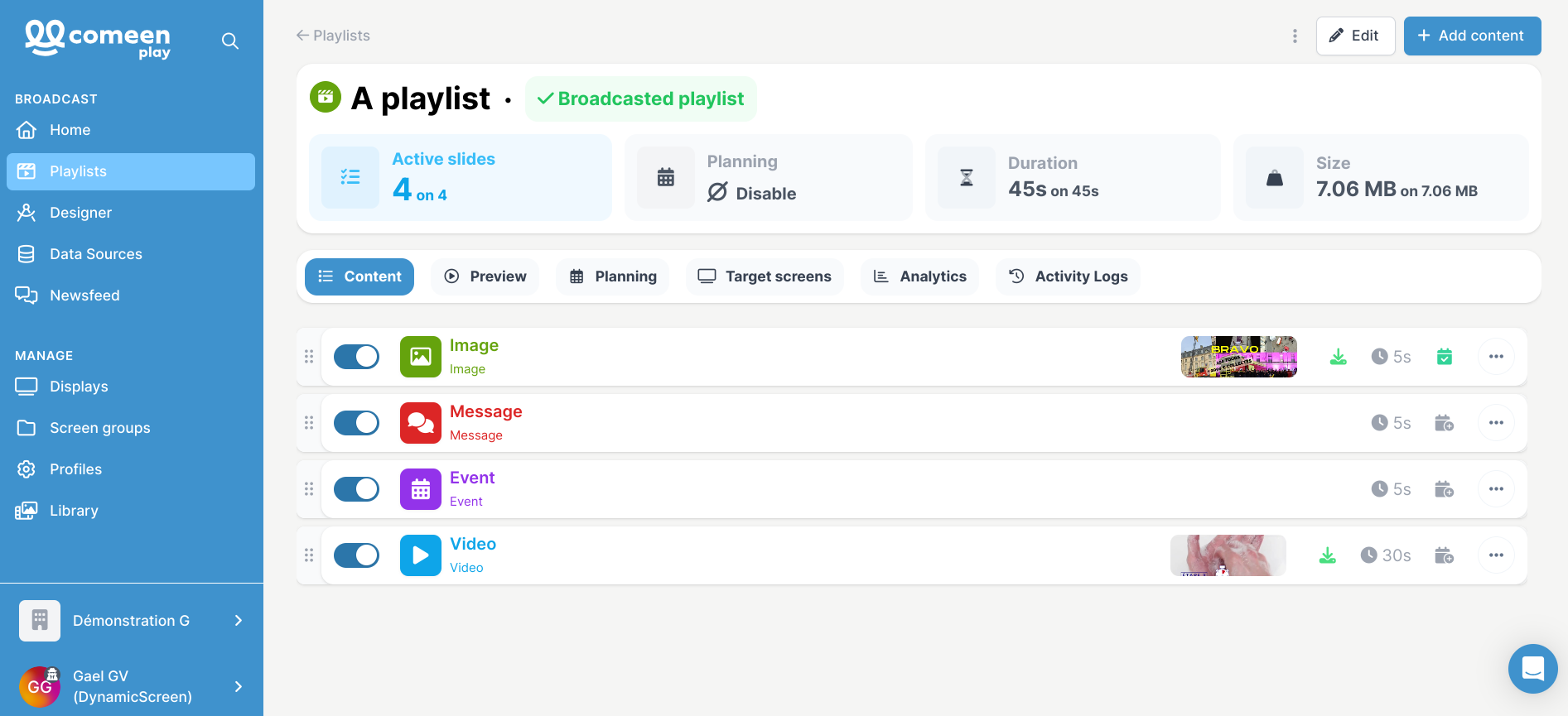 As you can see next to your contents, there are two icons :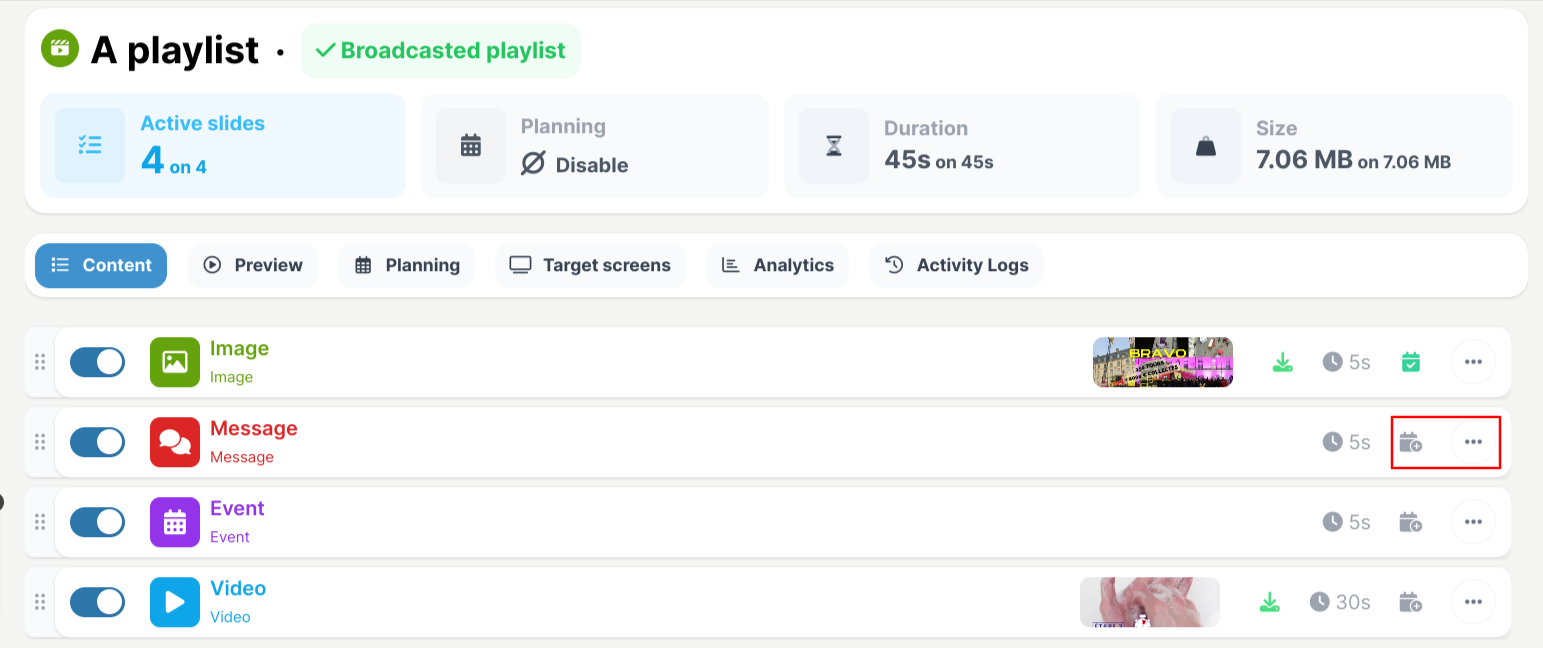 - The calendar icon that allows you to plan only one of your content (and not the whole playlist)
- The three dots icon that opens the content's menu: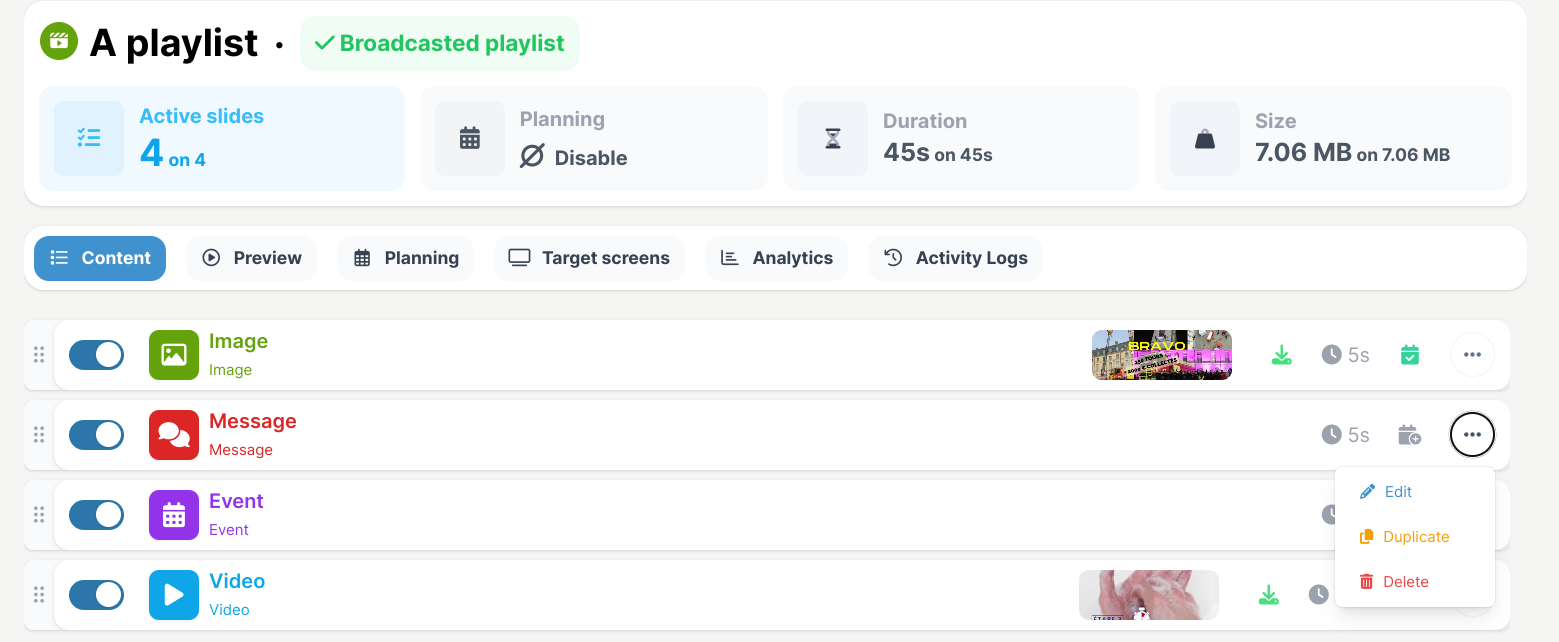 As you can see, there are three options :

- the "Edit" button that gets you to the content creation page where you can modify your content settings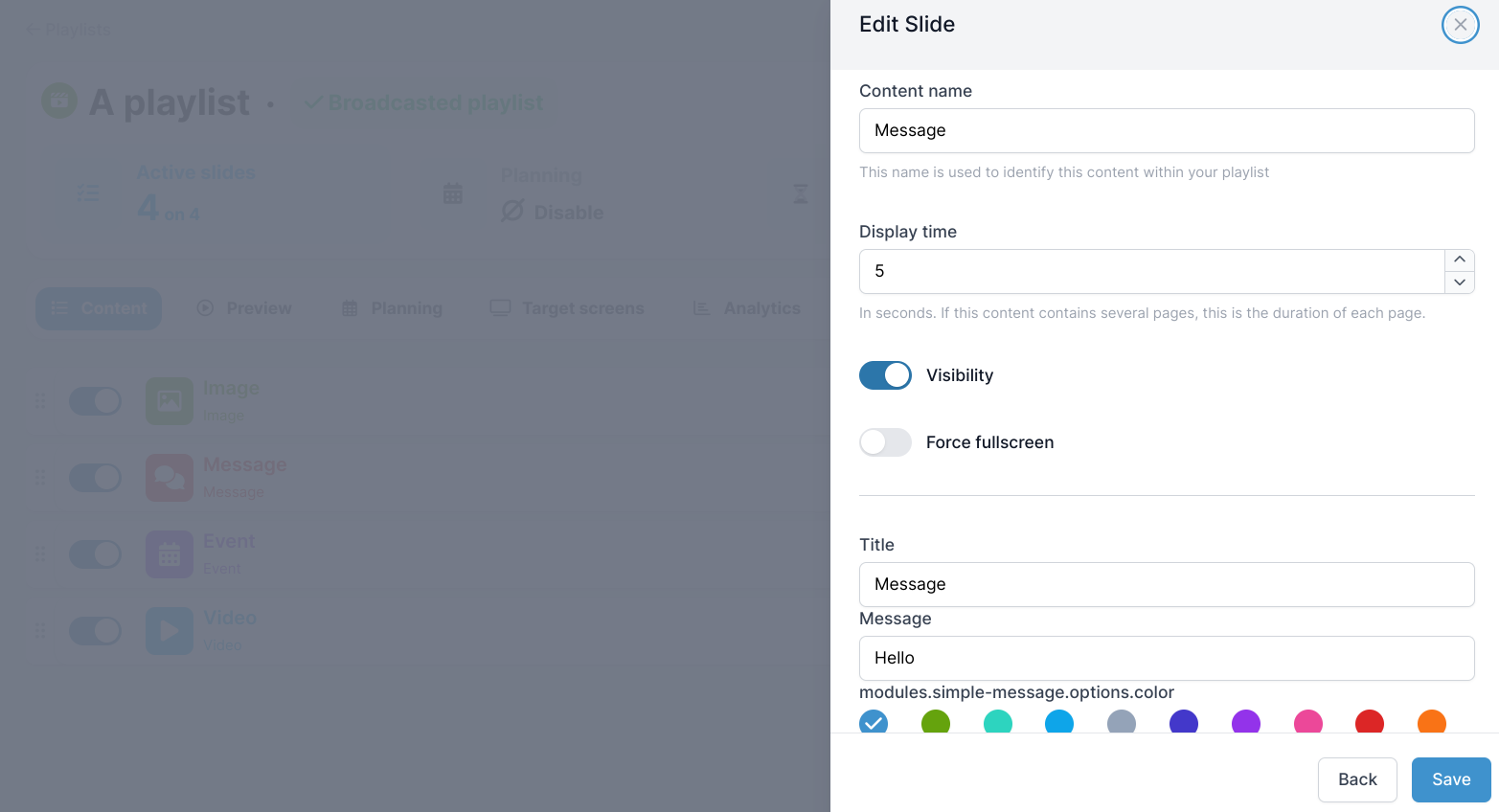 - the "Duplicate" option which permits you to make a copy of the selected content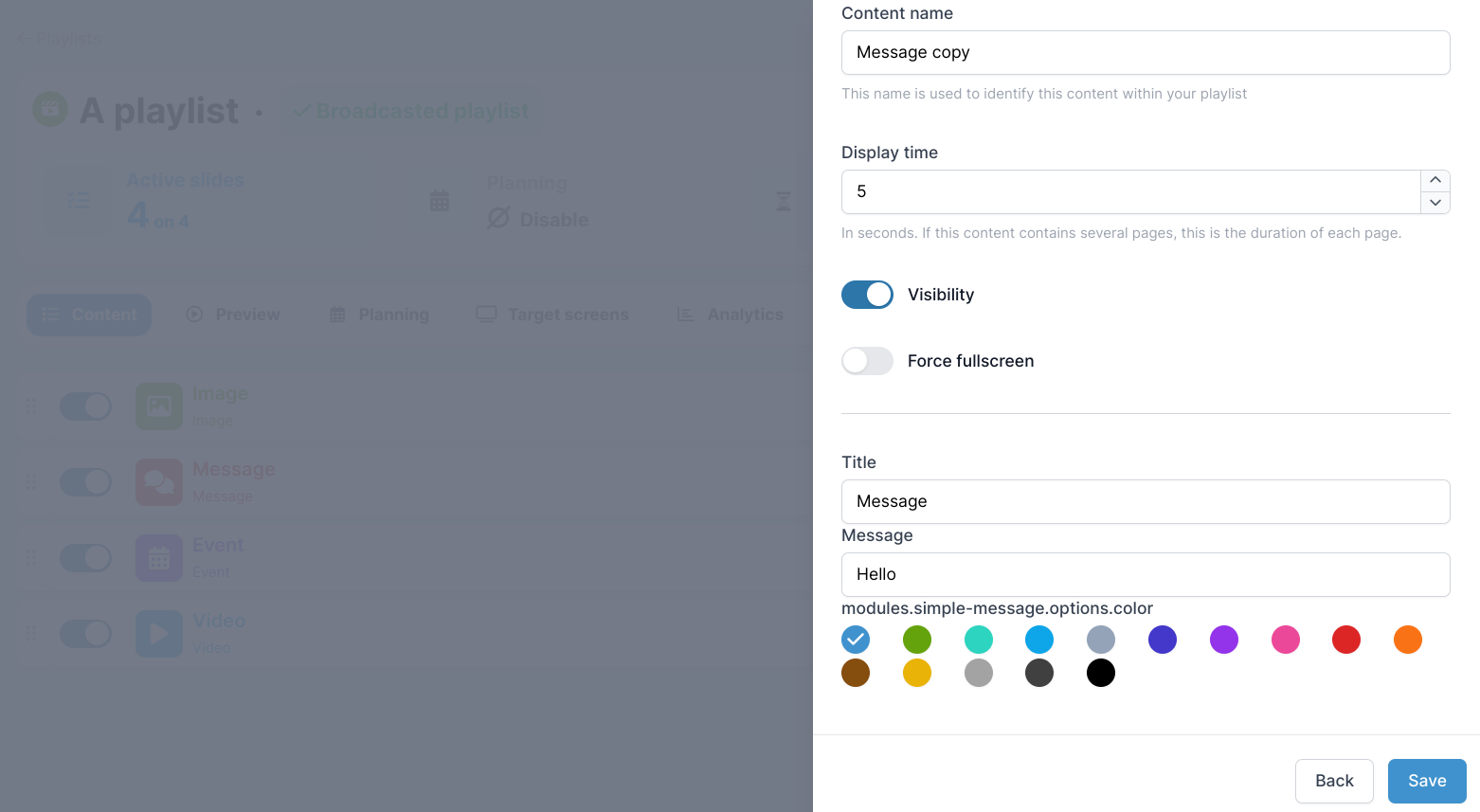 - the "Delete" button that erases the content (and optionally its counterpart in Comeen Play Library)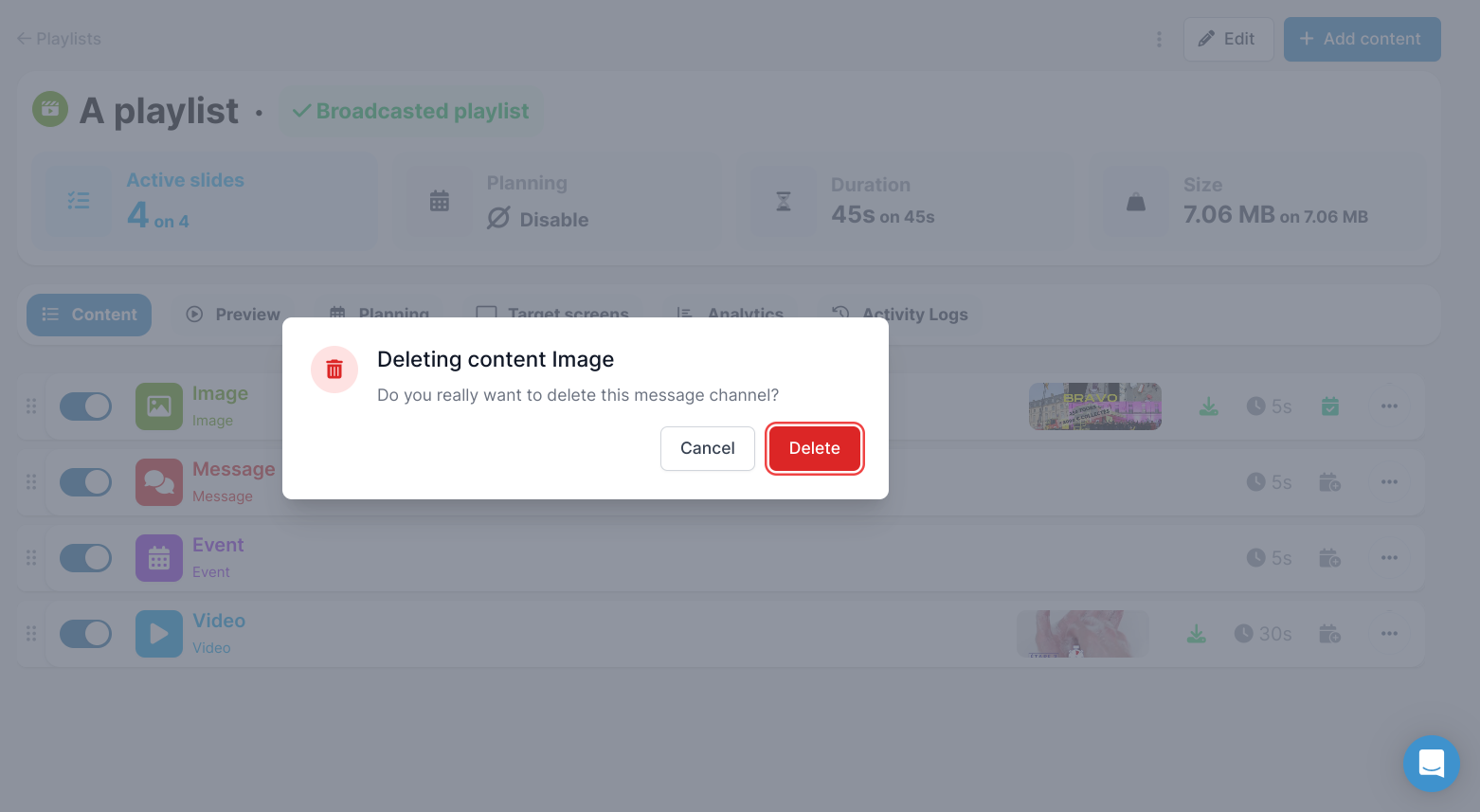 Finally, you also have a three dots button next to "Edit" that manages the whole playlist and all of its contents.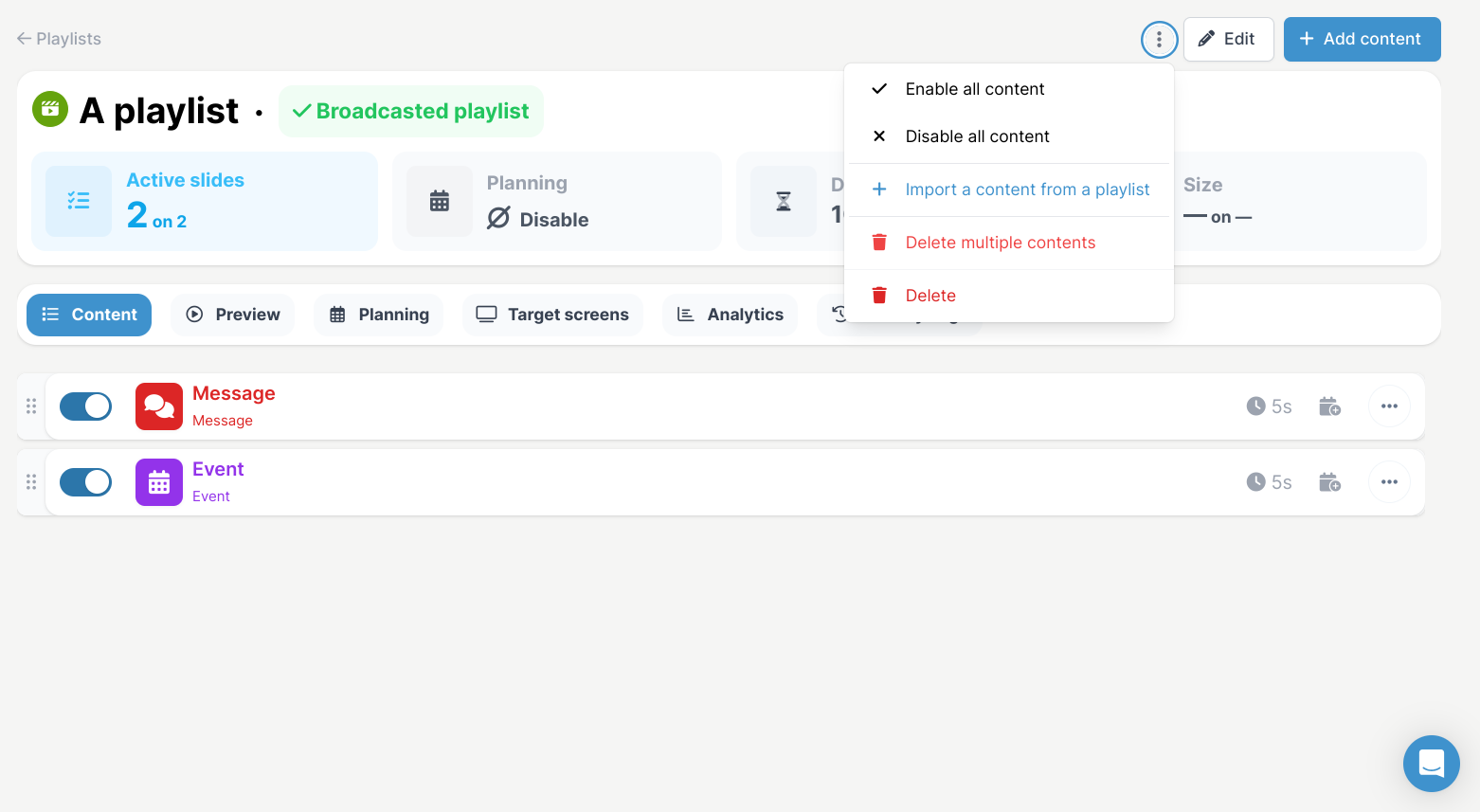 You can enable or disable all the files contained in the selected playlist, according to your broadcasting.
You can also import content from another playlist to save time.
And you can delete several contents if you have a long playlist with many contents inside.