To simplify your meeting rooms synchronization within Comeen Workplace and their use, we recommend that you create a dedicated user/account with the required access rights to all the meeting rooms concerned.
Thus, this will be easier to set up and maintain your meeting rooms into Comeen Workplace.
Once you have made sure you have in your Google resources all the meeting rooms that will be equipped with Rooms, you can start the creation of your dedicated user.
For information, the mail address that is used to give access to our integration is the one that will be used to send notifications to people when their meeting room is automatically released.
Therefore, we highly recommend using a generic address rather than a personal one, so people don't associate a colleague with the process.


Go to your Google admin console
Directory > Users > Add new user: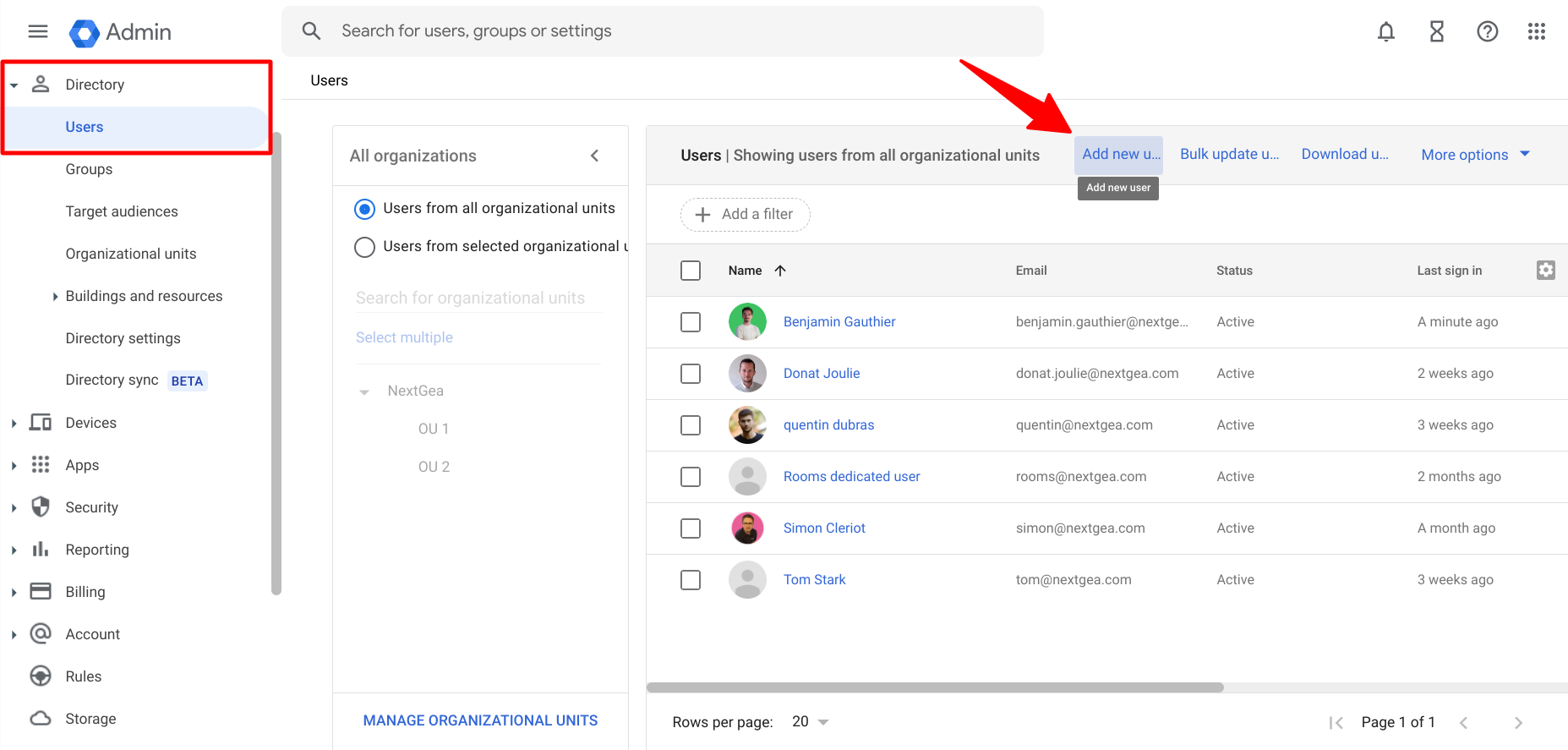 Fill in the information of your choice and click on "Add new user":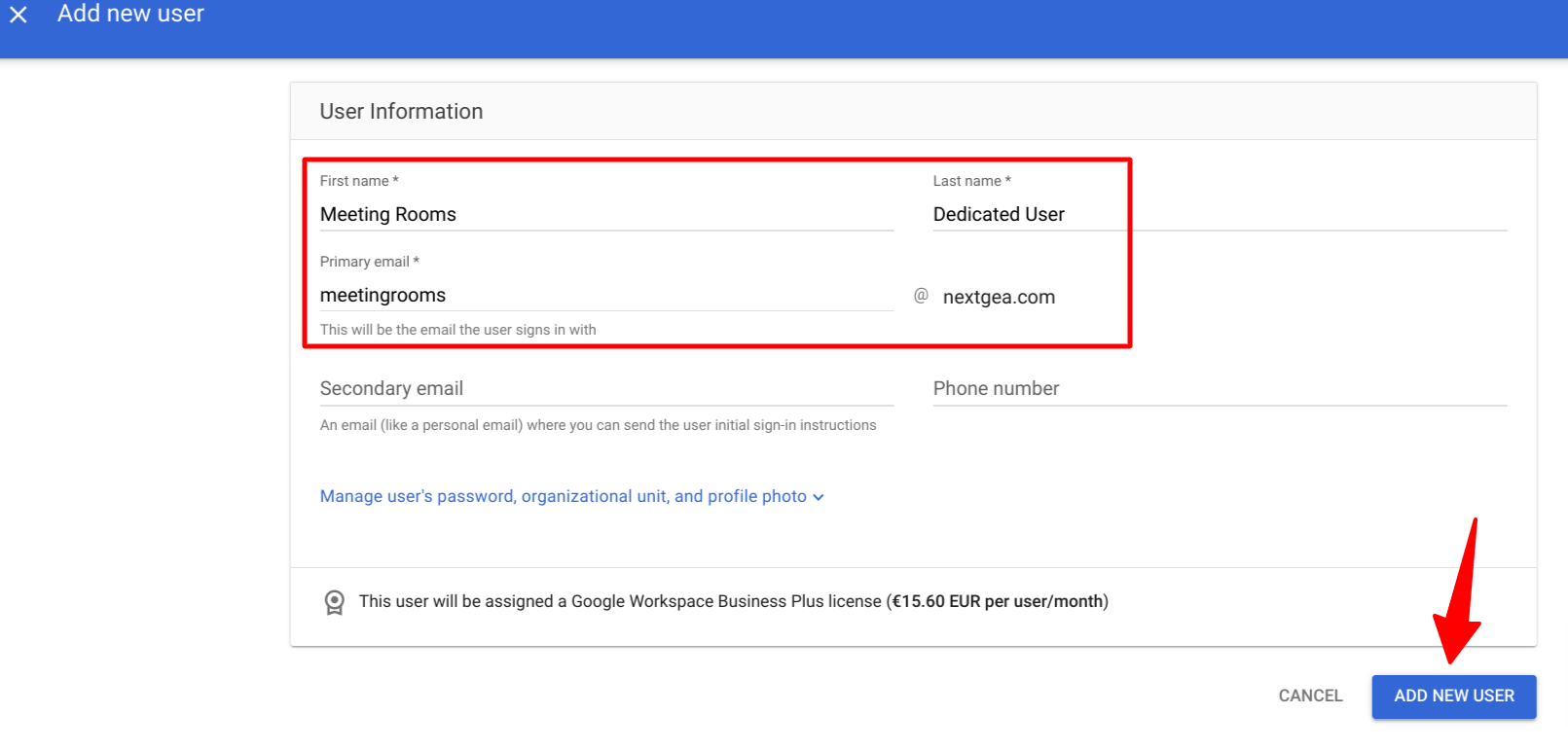 On the meeting rooms' side, you must make sure that the permissions granted to this user are sufficient.
Indeed, in order to authorize our integration and implement our meeting rooms features, the dedicated user must have the two following permissions :
- Allow the Meeting Rooms synchronization from Google console admin
- Add your meeting rooms to your Comeen Workplace space
Once this dedicated account is created, here is what you should see if you are connected as this user and look at a meeting room's calendar in the permissions settings: