You have the possibility to create users manually one by one.
This way is rather used if :
You create other administrators of the platform

You want to test the solution on a few users.

You don't have many users to create.
To start, go to the Users section and List tab, then click on "New":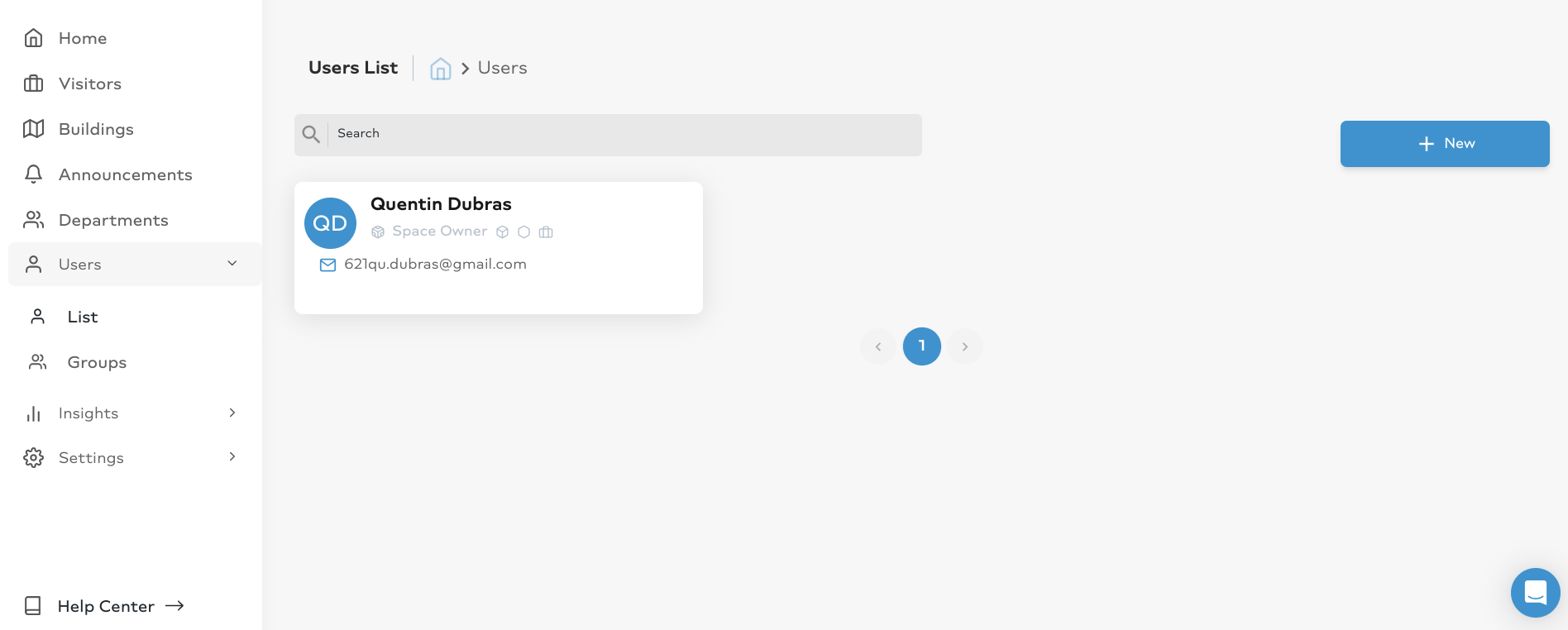 Fill in the user's information, choose the role(s) and select a building to assign the user to: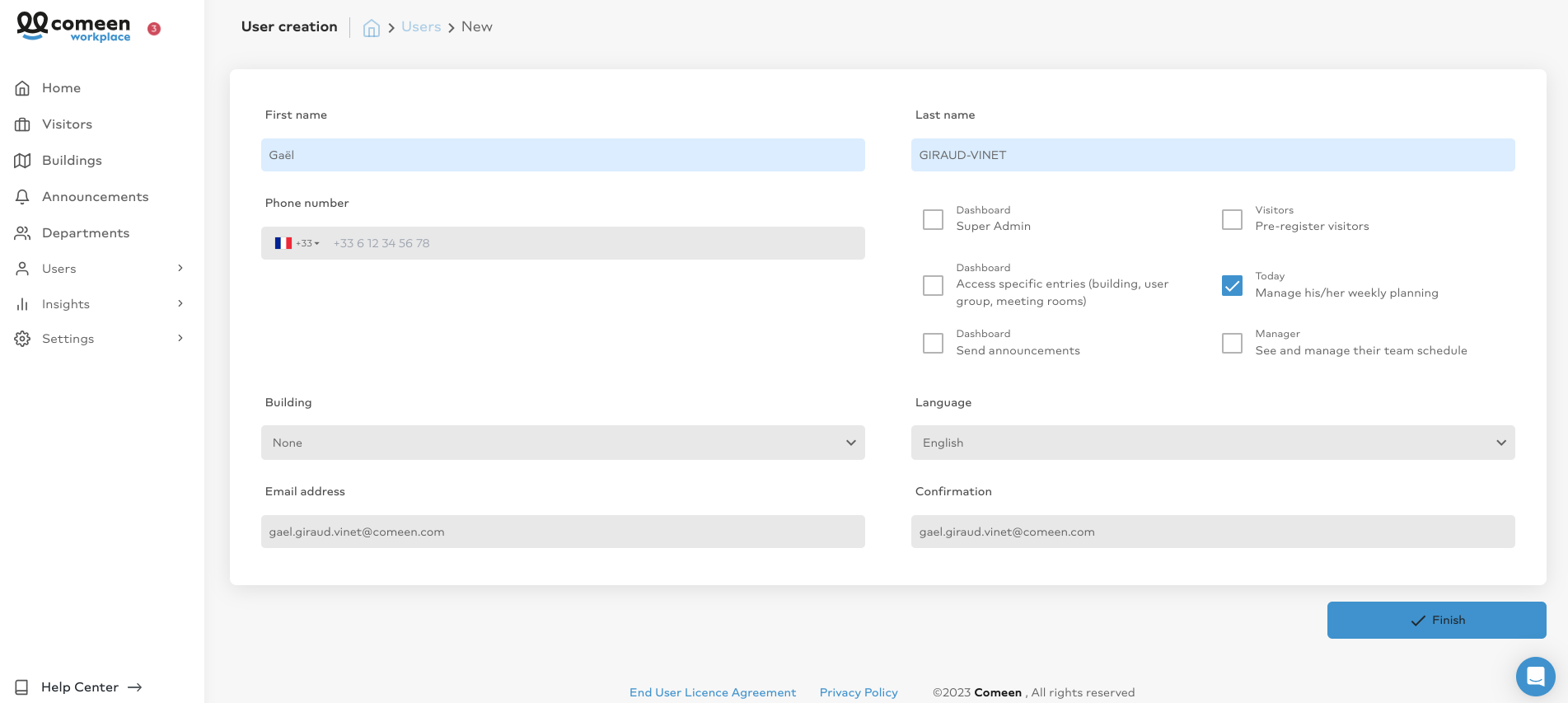 Click on "Finish"
You will find the user in the list of users and you can change or delete it at any time: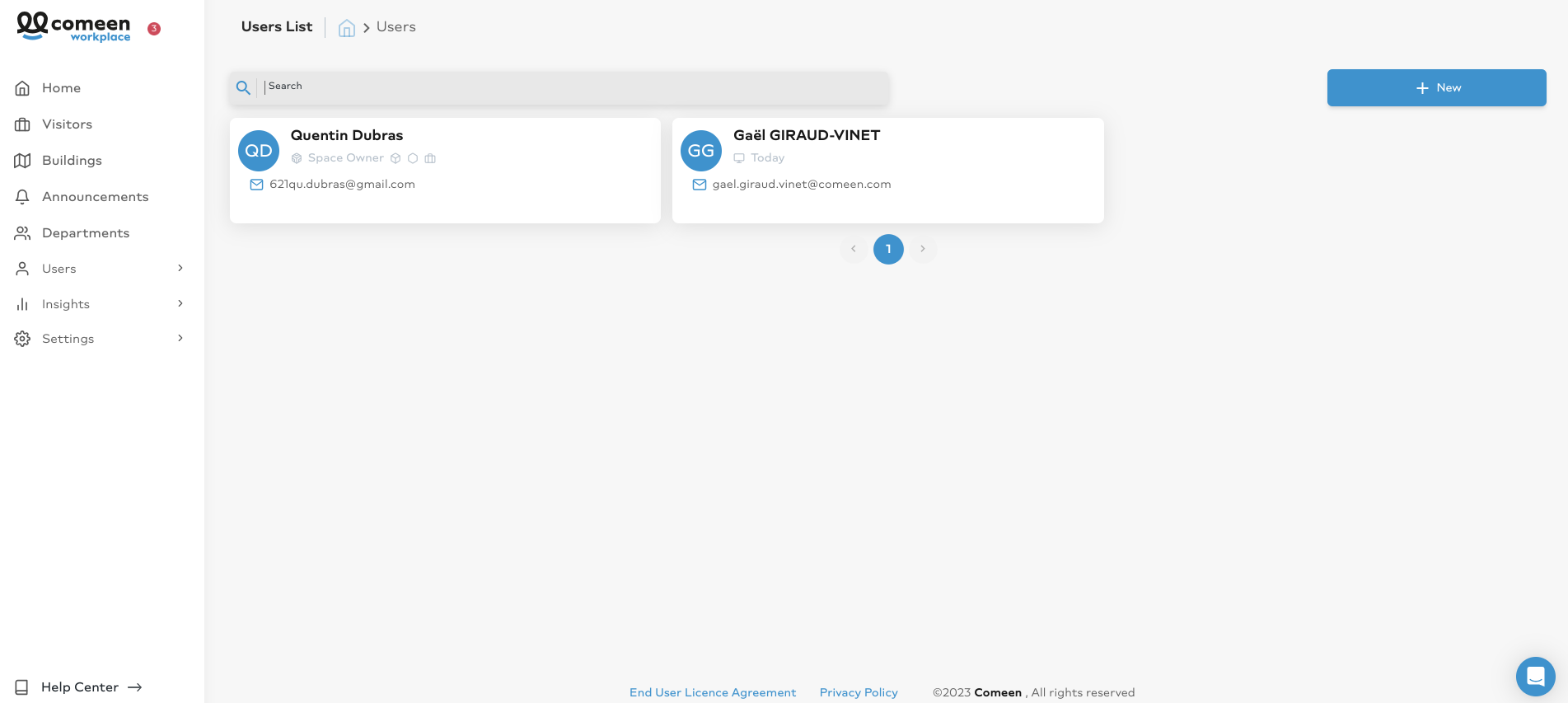 Repeat the operation for each of your users