Once your buildings and floors are configured, you can add your desks:
To do this, you have two options:
Create your desks manually
To begin, go to the "Desks" tab and click on "New":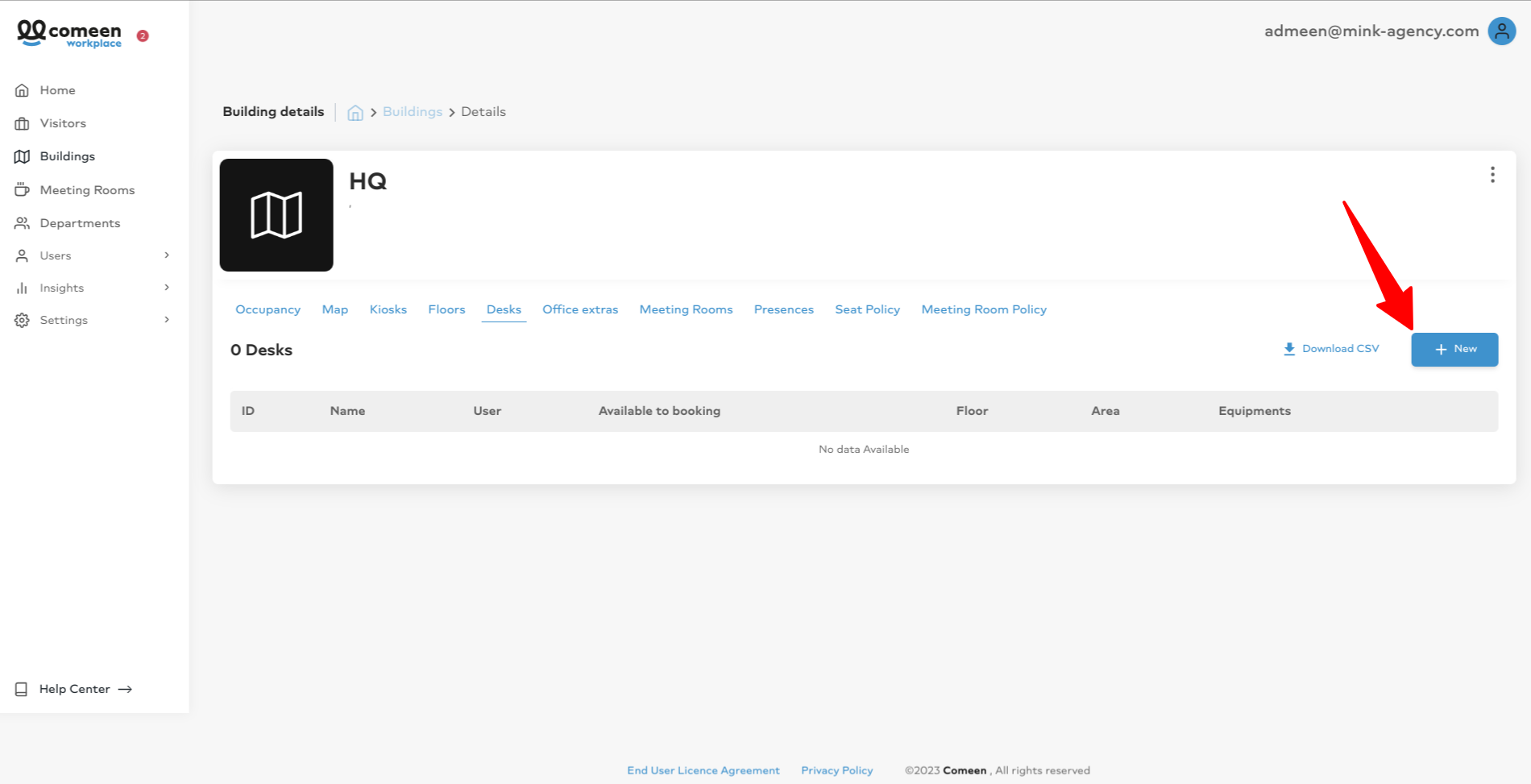 Fill in the desk information and click on "Create":
(You can add equipment by following this documentation)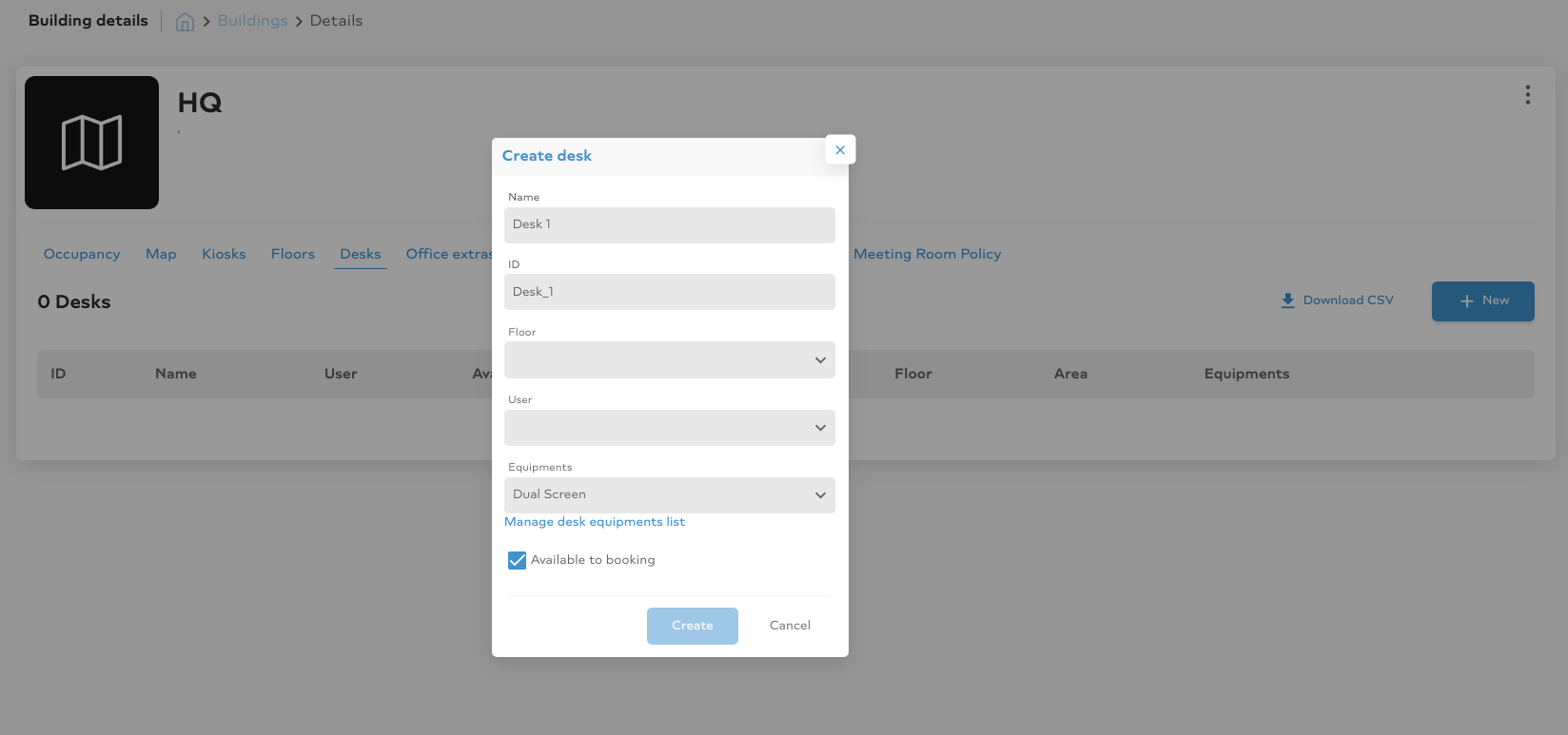 The desk has been added to the list: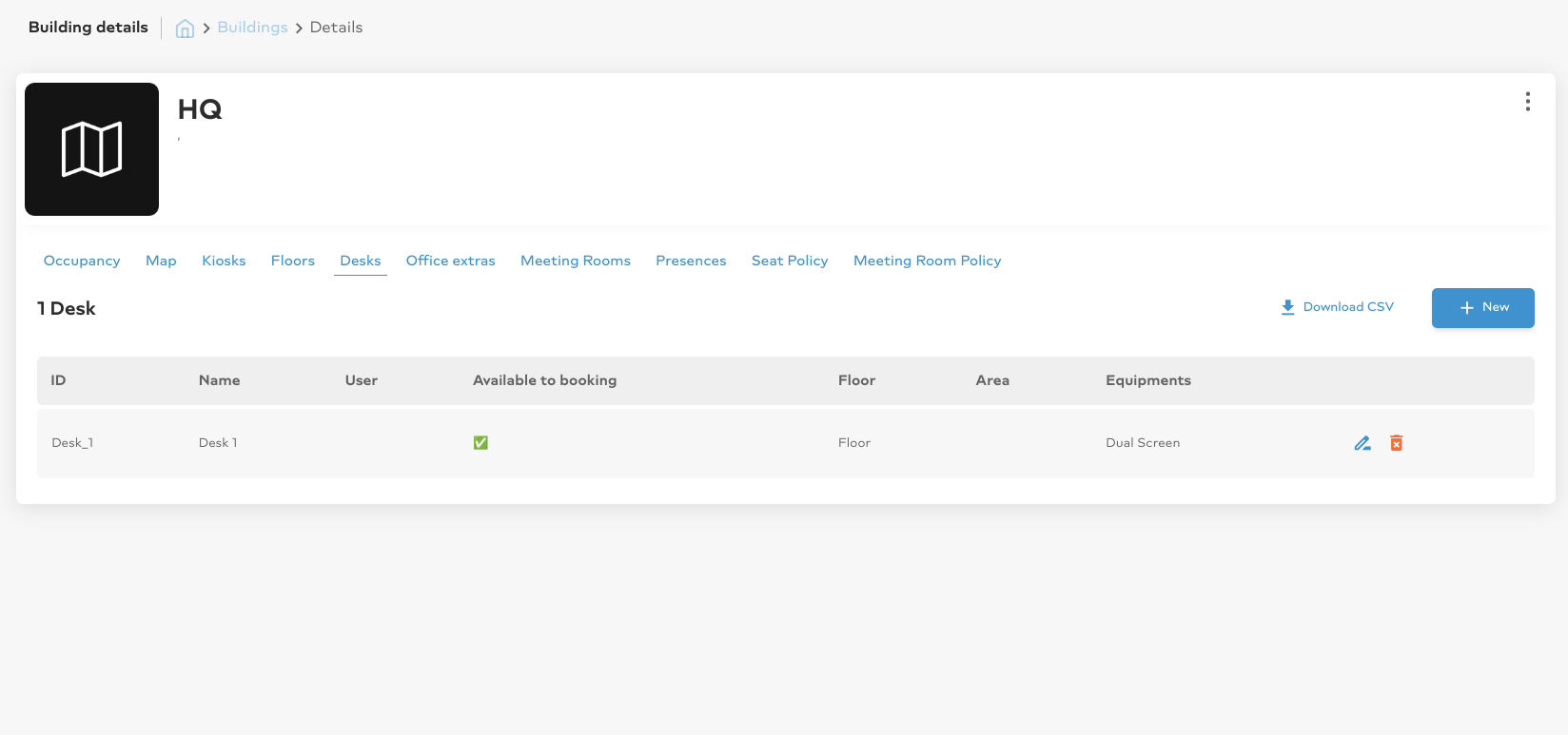 Import your desks from a Google Sheets
This solution allows you to empower the people responsible for .... without requiring them to have a Comeen account.
This will also allow the update of the desktops on Comeen will be done automatically as soon as the Google Sheets is updated.
To start you will need a Google sheets with the list of your desks formatted as in this Google Sheets.
Create a copy of this Google Sheets and share it with share.workplace@comeen.com in reader.
A page in the Google Sheets corresponds to a floor, it is mandatory that the name of the page is the same as the name of the floor created on Comeen.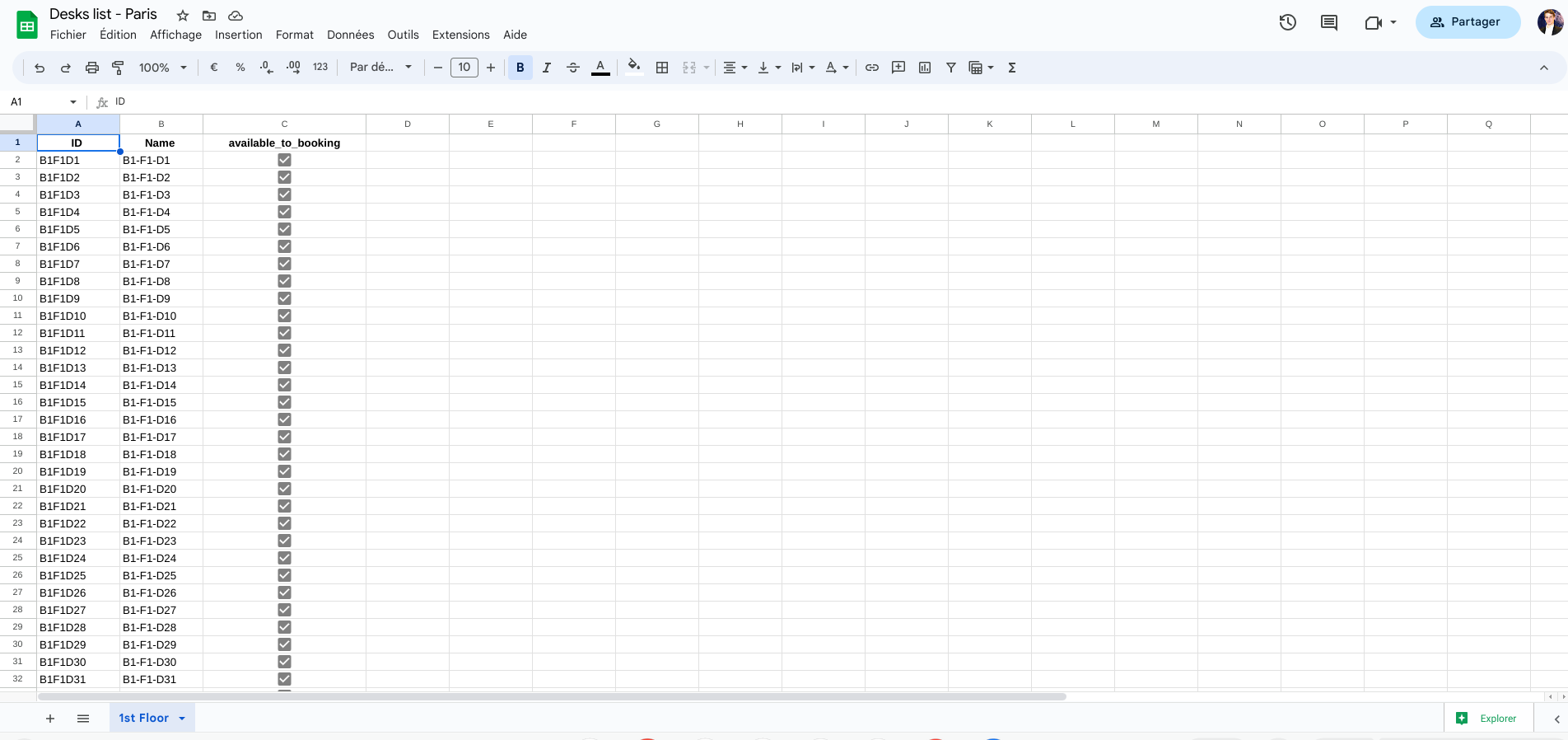 Warning : If you have desks equipments (dual screen, pc dock...) to fill in for each desk you must create them upstream by following this documentation.
On your Comeen space go to your building and click on Edit:

Activate the desk booking option, paste the link from the Google Sheets and click on "Save":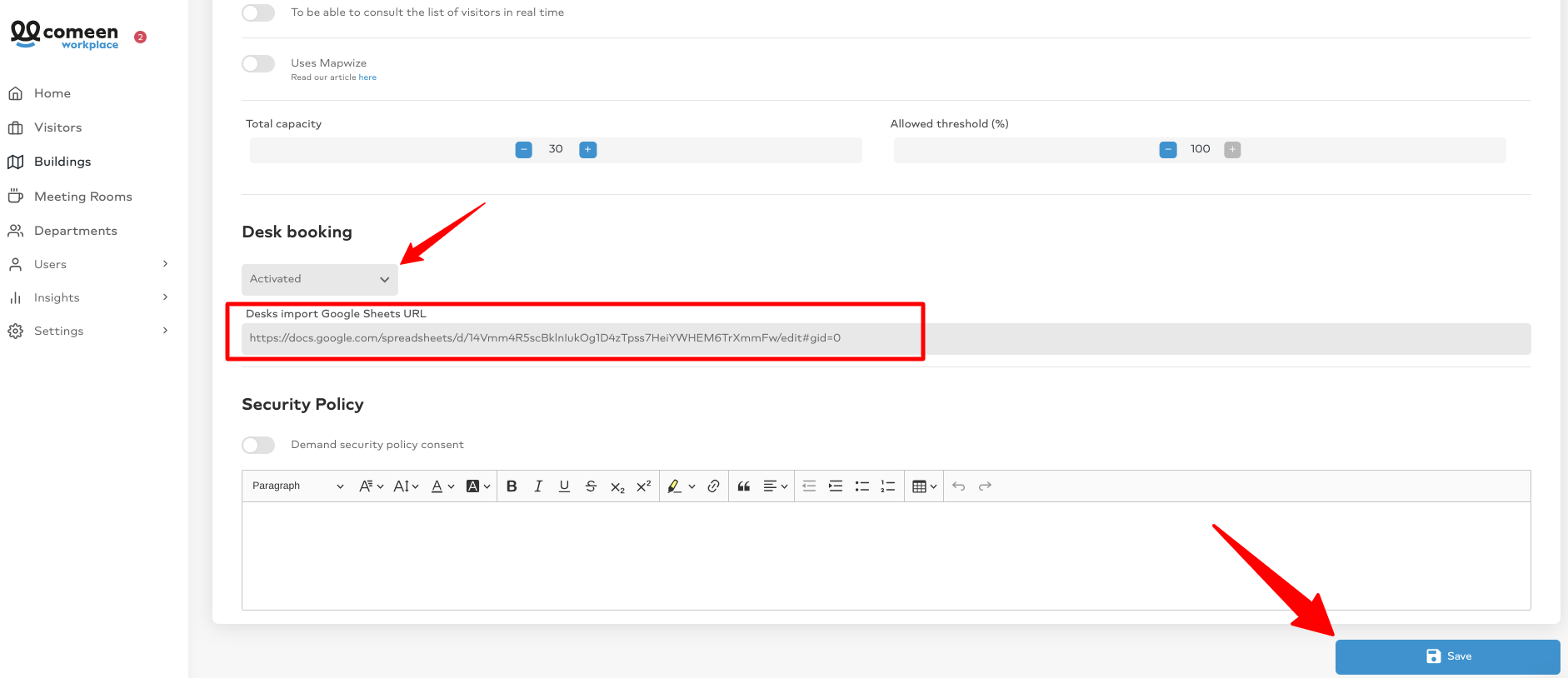 Go to the "Desks" tab and click on "Sync Desks":

Click on "Finish":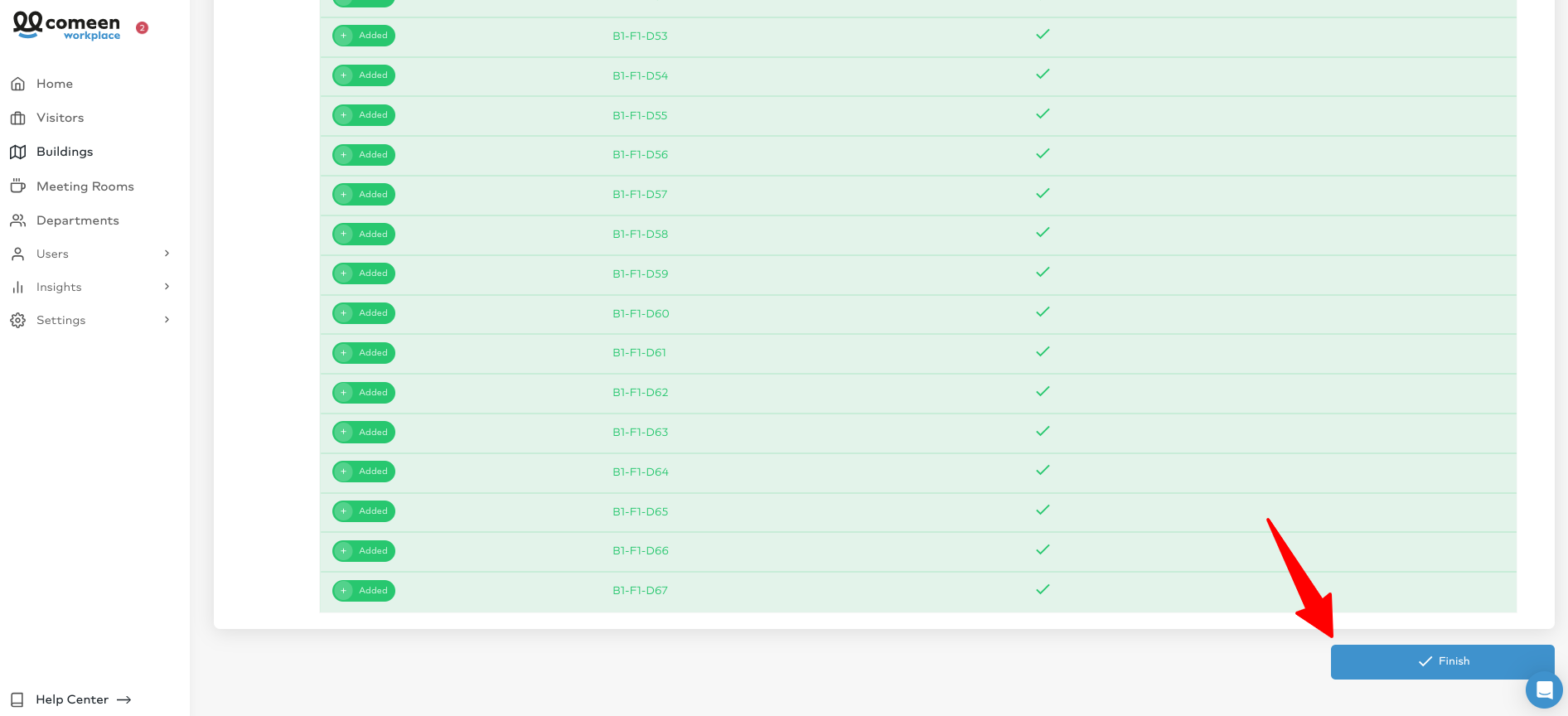 Your desks have been added: