Go to your admin platform and click on (one of) your building(s)

In your building menu click on Kiosks then on New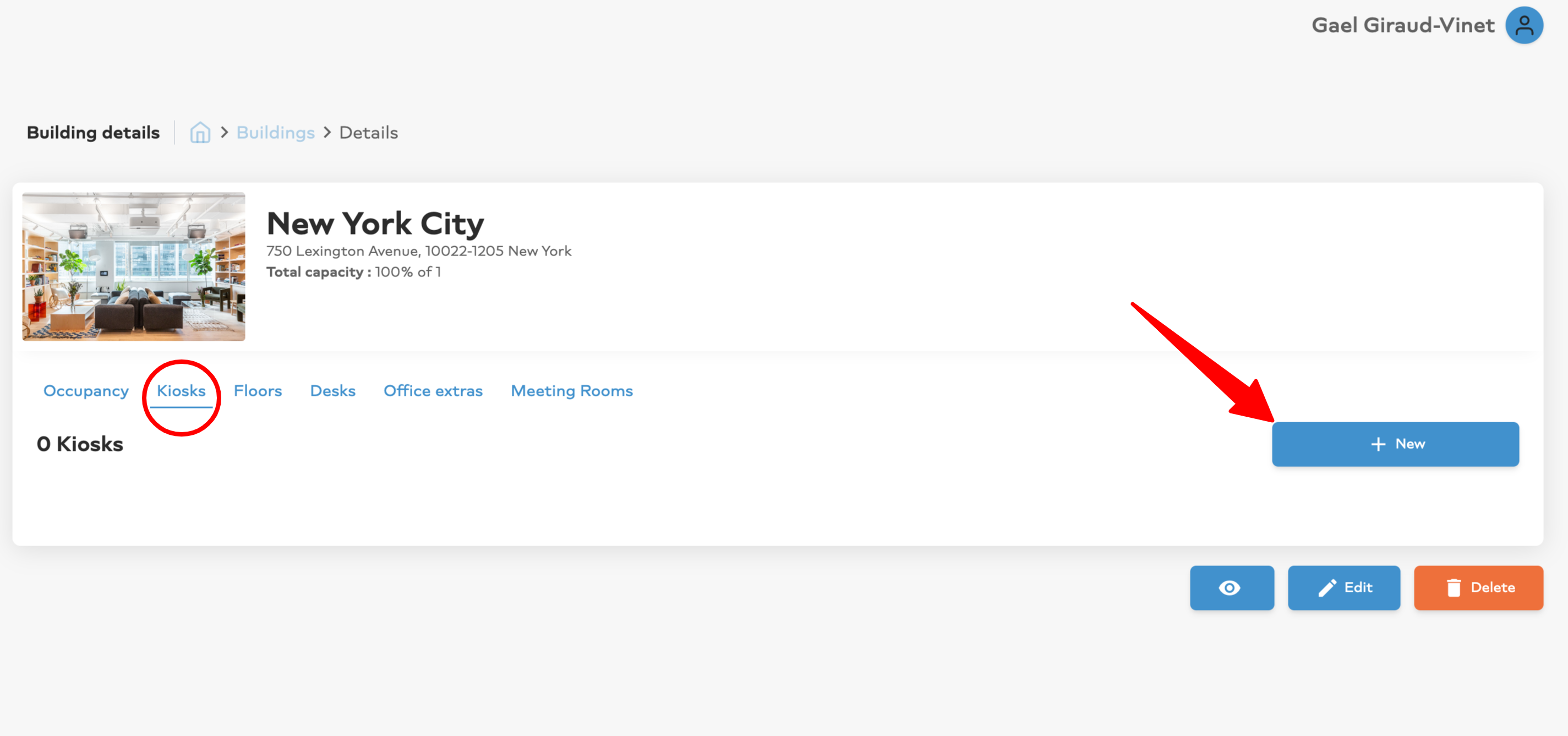 Choose a name for your kiosk and define the Check-in options.
You can also associate your kiosk with a badge printer and manage it from here.
And you can edit the check-in instructions that will be sent by mail to your visitors before they come to your office.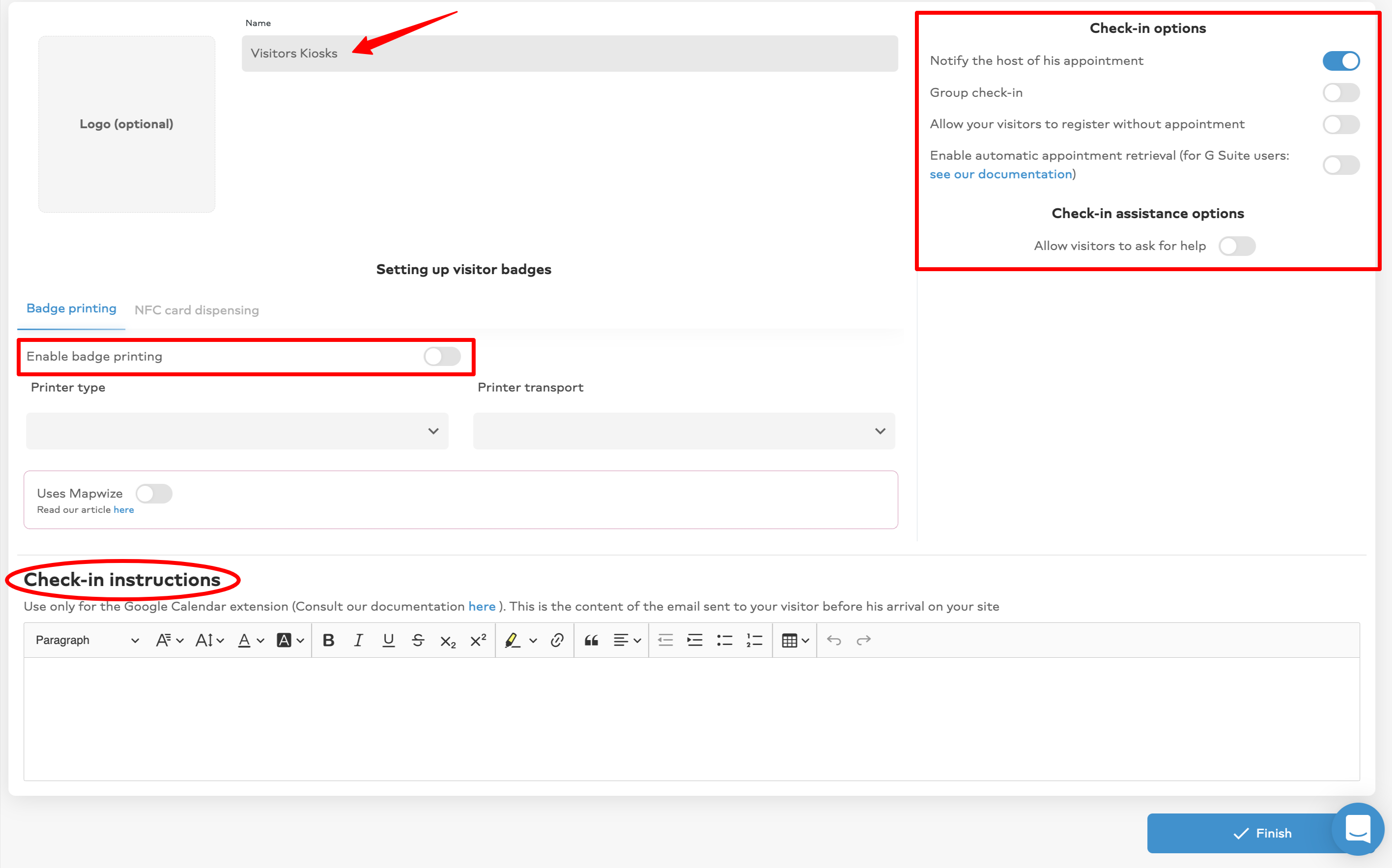 Once you fulfiled your kiosk's information, click on Finish to create it.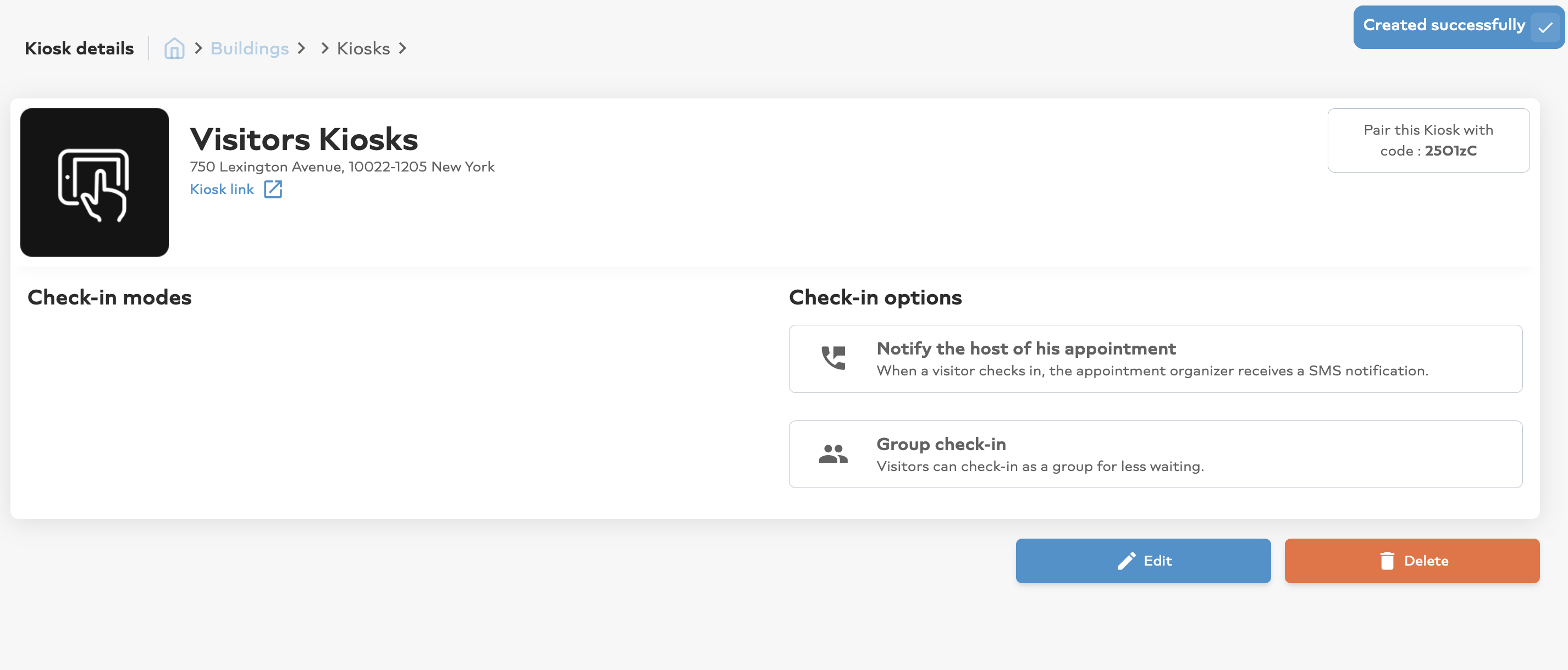 There are several options :
- If you use an iPad you can follow this documentation
- If you use another interactive device you can simply open this documentation
- If additionnaly to Comeen Workplace you also use our signage solution Comeen Play, you can use the kiosk link associated with you visitors kiosk.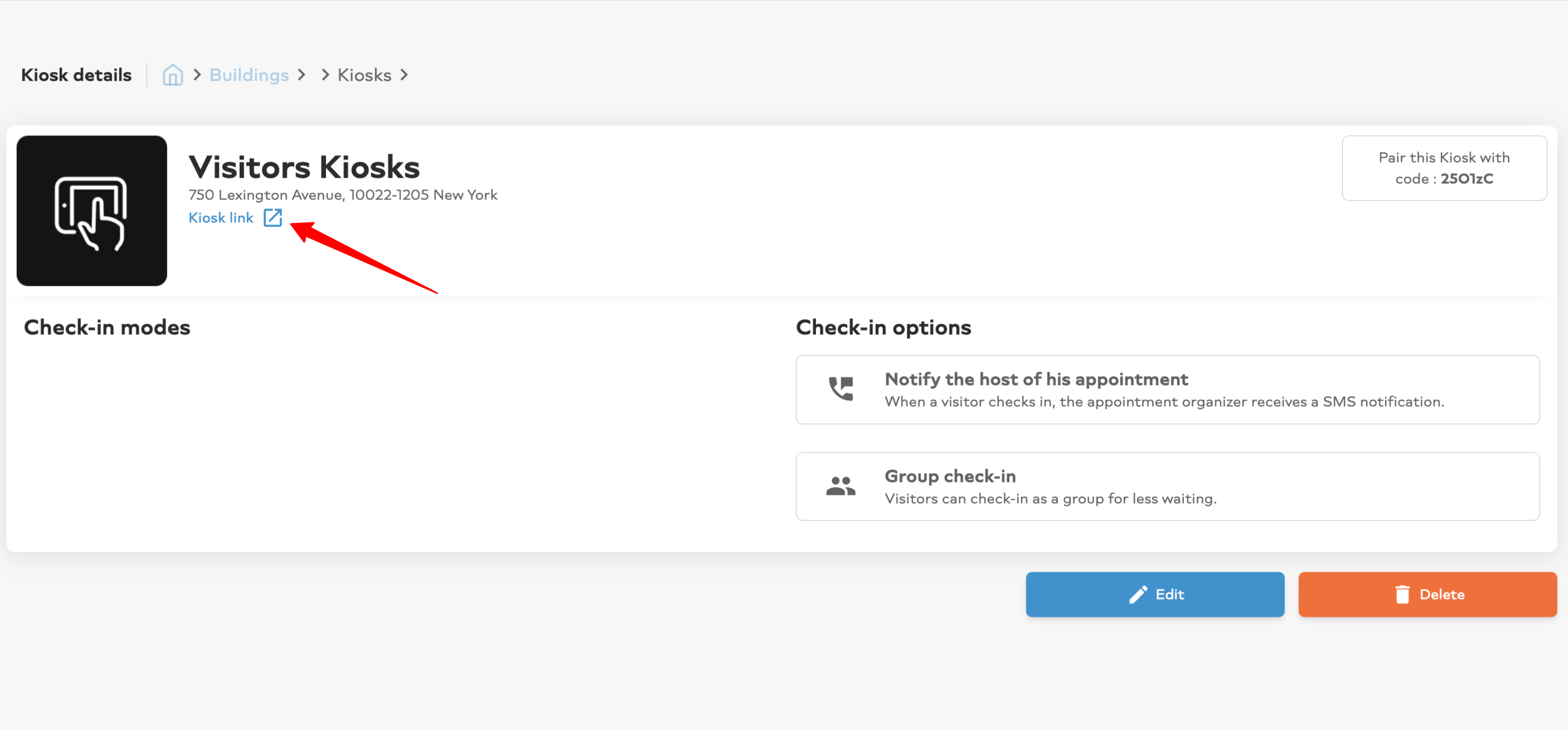 First way to do this, create or use a Playlist in Comeen Play and add your kiosk link as a Webpage content.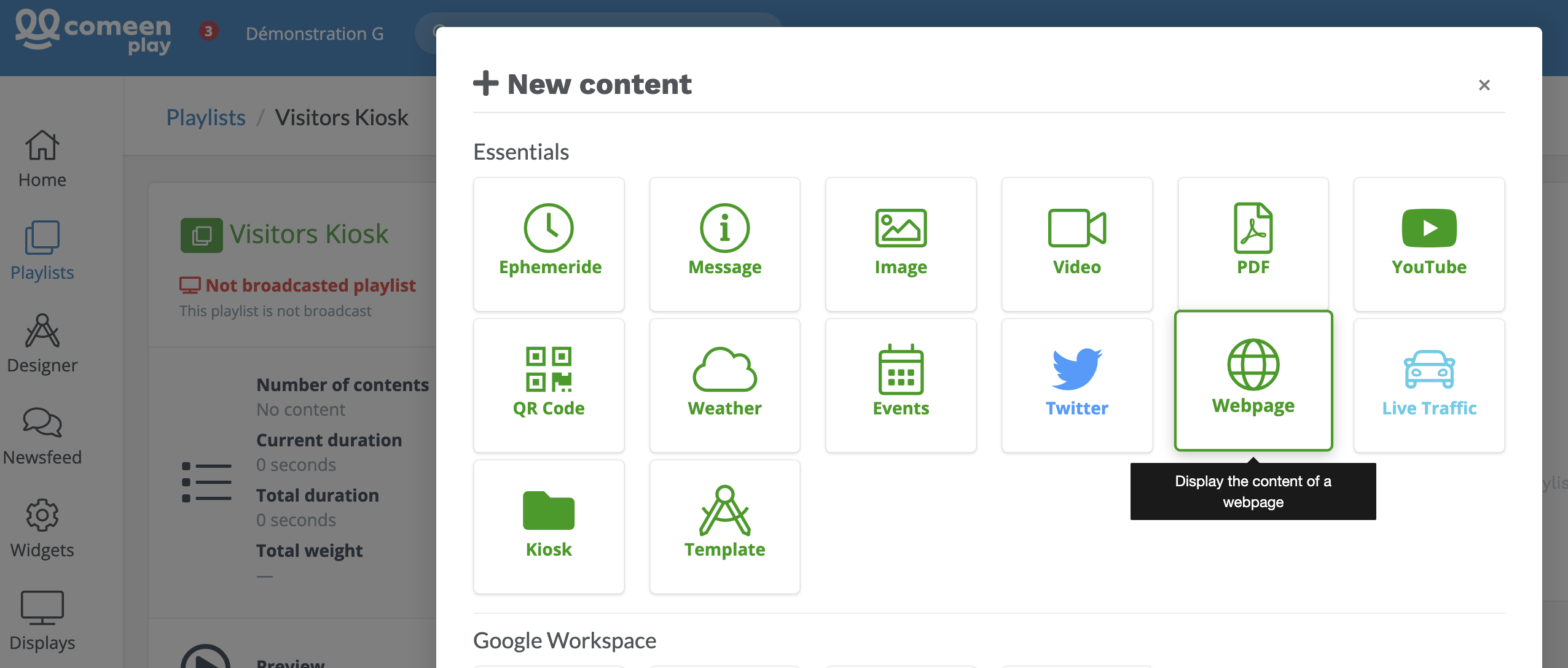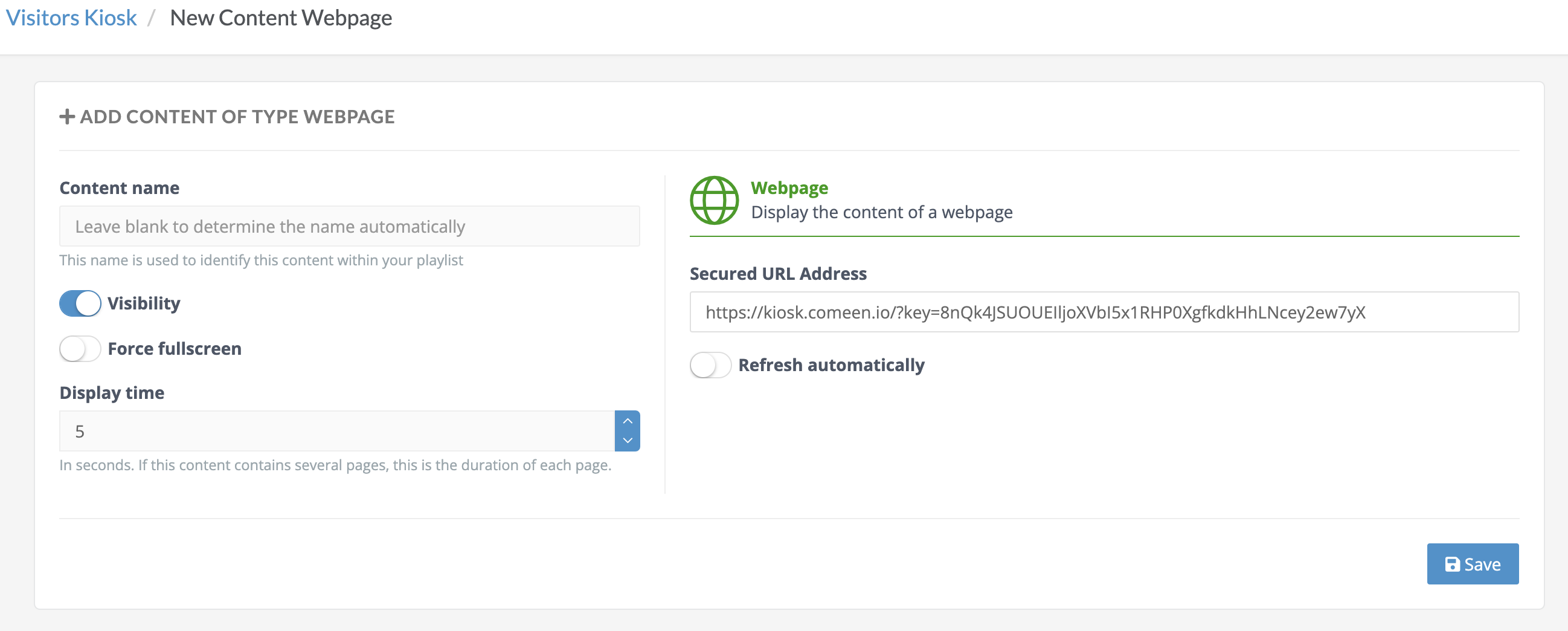 Associate this playlist to one (or several) of your interactive screen(s) and start using your visitors kiosk.

Second method, if you want to broadcast other information on your device when people are not registering on it, you can add your visitors kiosk as an interactive content for your display(s).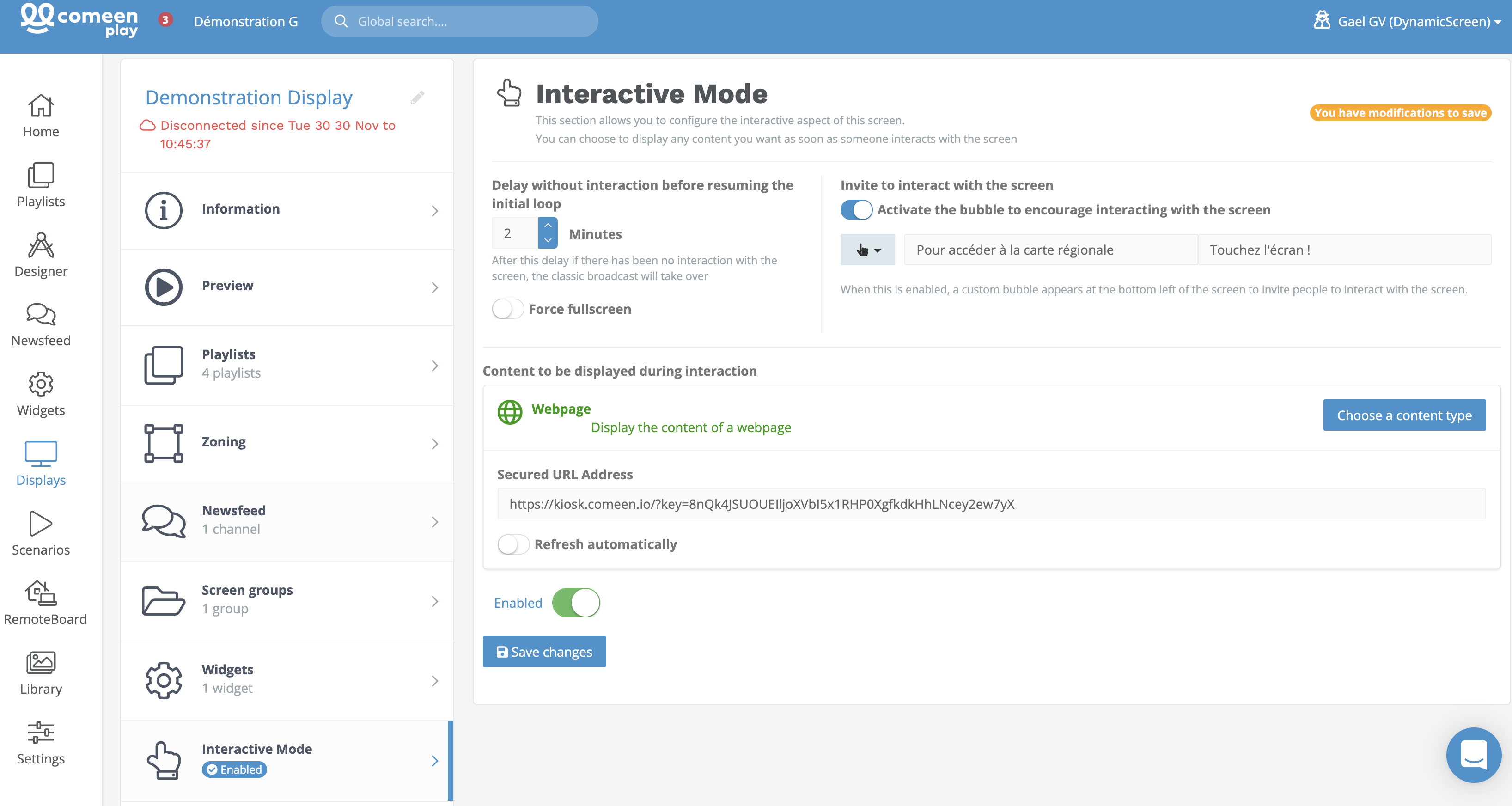 Thus, when people will touch the screen they can access the registration page. And after a defined time without interaction, the screen will start broadcasting the playlist(s) associated to it.

Finally, here is the registration page you should see whatever the method you are using.