One of the advantages of our attendance management solution is that we can analyse the occupancy rate of your buildings.
Thanks to our tool you can see how many employees are currently in the building or are still expected.
To do this on your dashboard, go to the "Buildings" tab: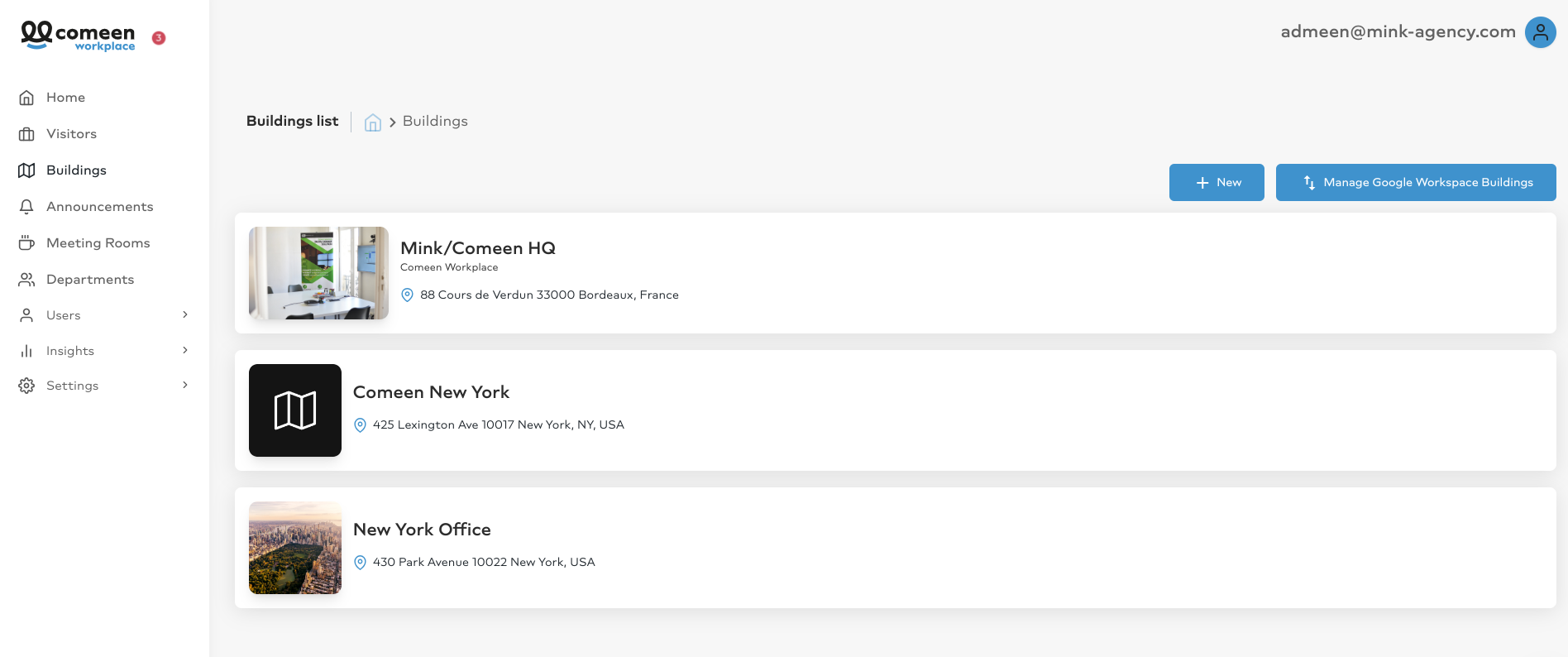 Click on (one of) your building(s) this takes you directly to the "Occupancy" tab.
You can see the occupancy rate of the day on the building or for a specific floor: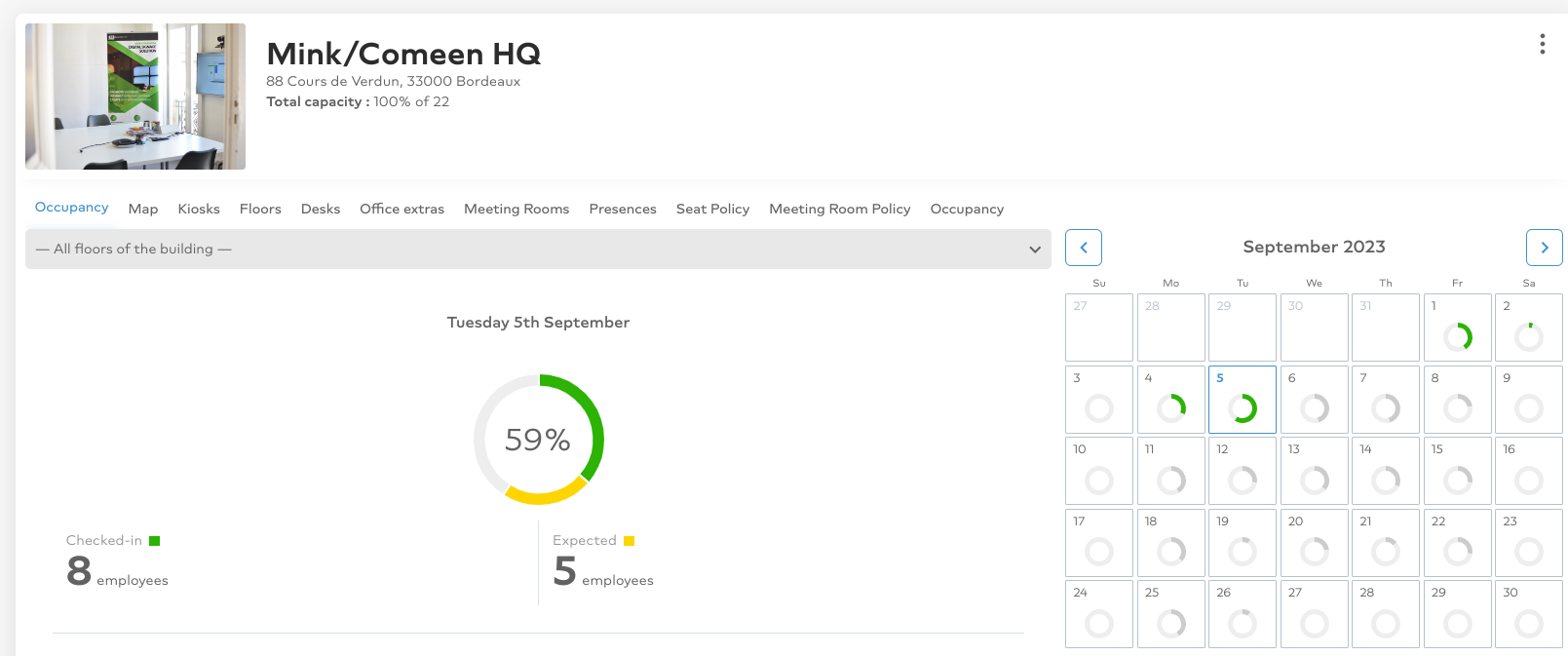 You can use the calendar to have an overview of the previous, current and next days.
Therefore you can have forecasts on how many people were or will be in the office on a specific day.