Welcome to a new era in digital signage! At Comeen Play, we're absolutely thrilled to introduce you after 2 years of hard work, our brand-new user interface, representing a giant leap forward in our quest to provide top-notch digital signage solution and improving workplace.
Our new look isn't just a cosmetic upgrade → it's a game-changer that will simplify your experience while boosting your ability to create stunning digital displays.
Redefining user experience with a modern dashboard
The heart of Comeen Play's digital signage solution, the solution's dashboard, has received a remarkable makeover. Our new homepage welcomes you with shortcuts, offering the simplest ways to create playlists, saving you time and effort. The new design is not just modern and colorful; it's also more intuitive, making navigation a breeze. With a sleeker look and improved functionality, managing your digital signage has never been this seamless.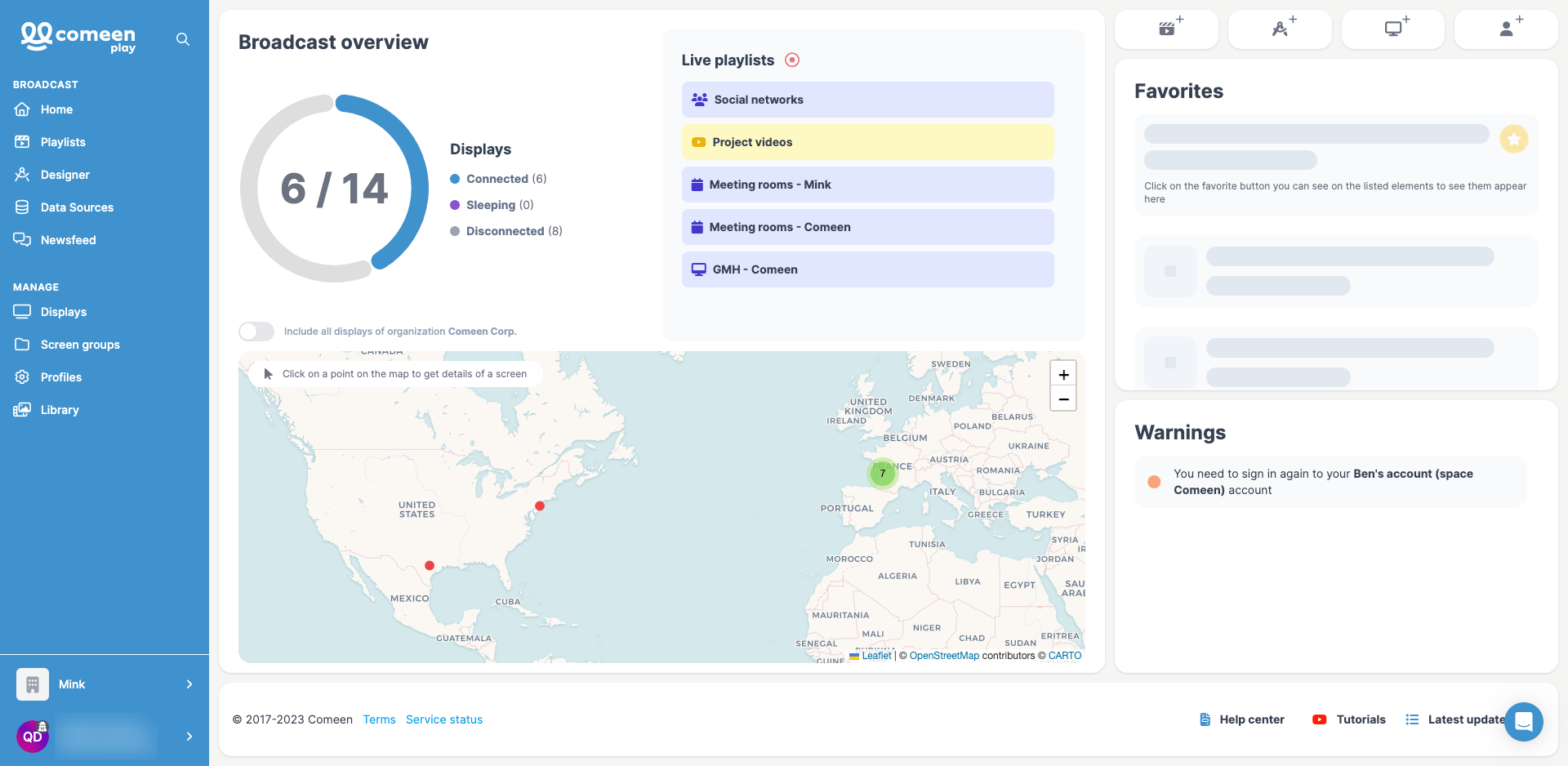 Unleash your creativity with an advanced designer
In this era of visual communication, captivating content is king. With Comeen Play's new advanced designer, you're equipped with a powerful toolset to create eye-catching displays. We've introduced a range of new templates to spark your creativity. The drag-and-drop feature allows you to effortlessly add text and images, while a simple double-click lets you edit content in a snap.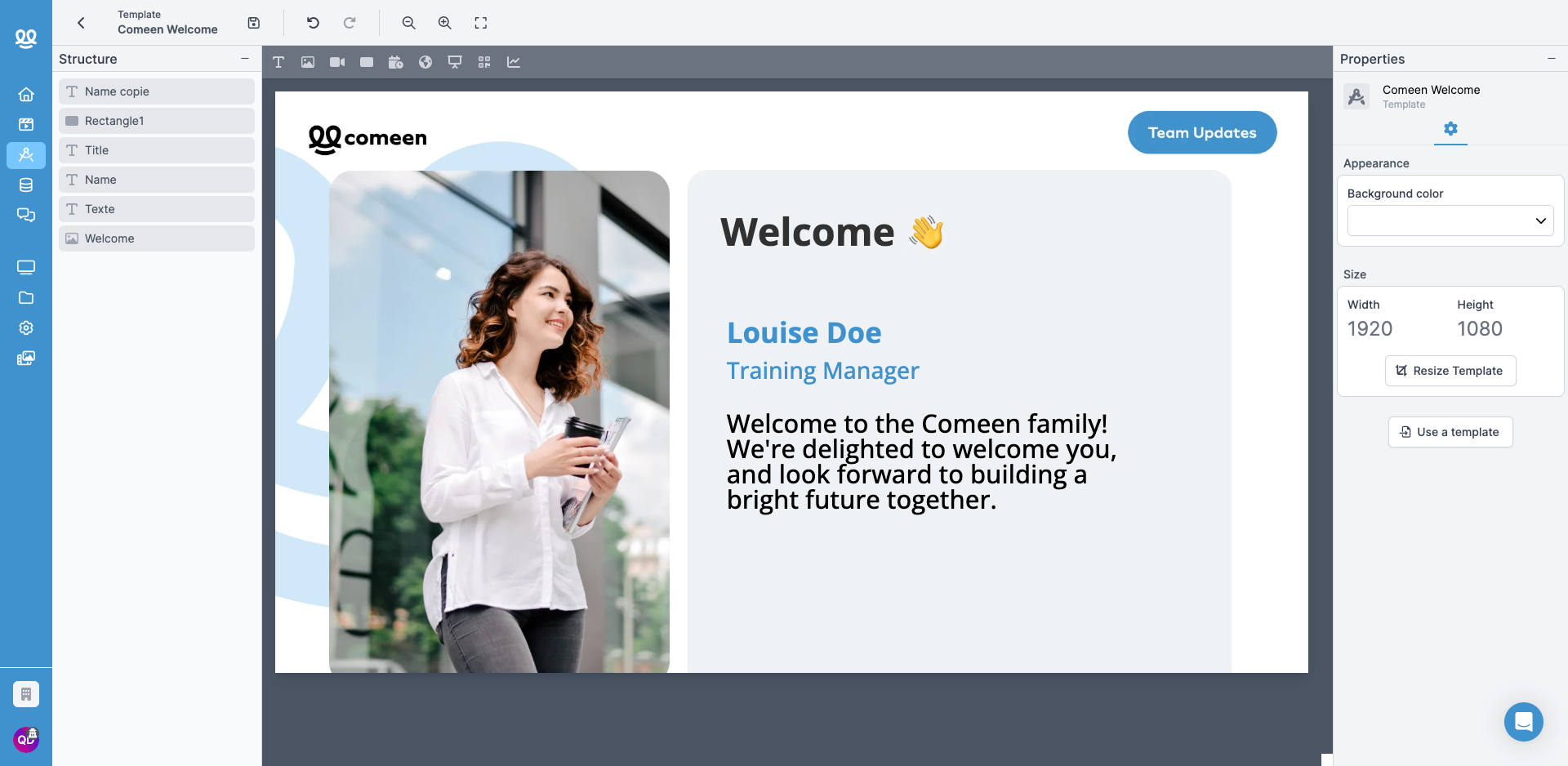 A fresh look for display apps
The experience your audience has when interacting with your digital displays is crucial. To enhance this aspect, we've given our basic display app a complete facelift. Whether you're showcasing weather updates, events, public transportation schedules, or kiosk information, our new design ensures a modern, visually engaging experience for your viewers. Keeping your content fresh and relevant has never been easier.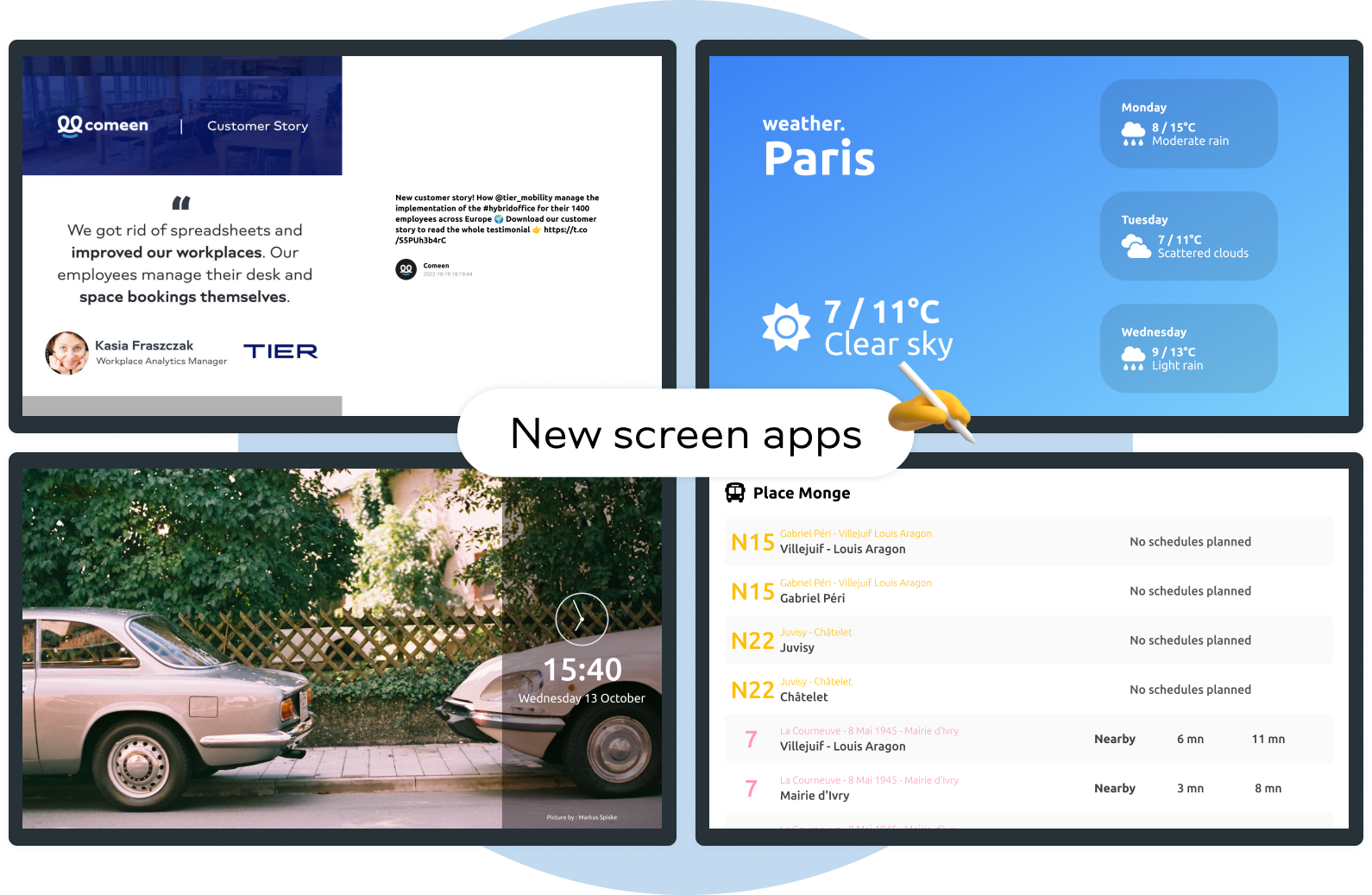 You can find details of the changes in this documentation: The main interface changes
This new version has updated network requirements. Please ask your IT administrators to whitelist the following domains:
logs.play.comeen.com
display.play.comeen.com
api.new.play.comeen.com
api.play.comeen.com
ping-server.play.comeen.com
sssp.play.comeen.com
electron.play.comeen.com
android.play.comeen.com
app-server.play.comeen.com
We hope you'll enjoy these improvements and make the most of our platform.