If you haven't already done so, you can start by reading What is Comeen Play?
Here is a step-by-step guide to get started with Comeen Play:
Step 1: Access the platform
If your organization is already a customer of ours, contact the person in charge of digital signage internally or contact us on the chat at the bottom right.
If not you can create an account here.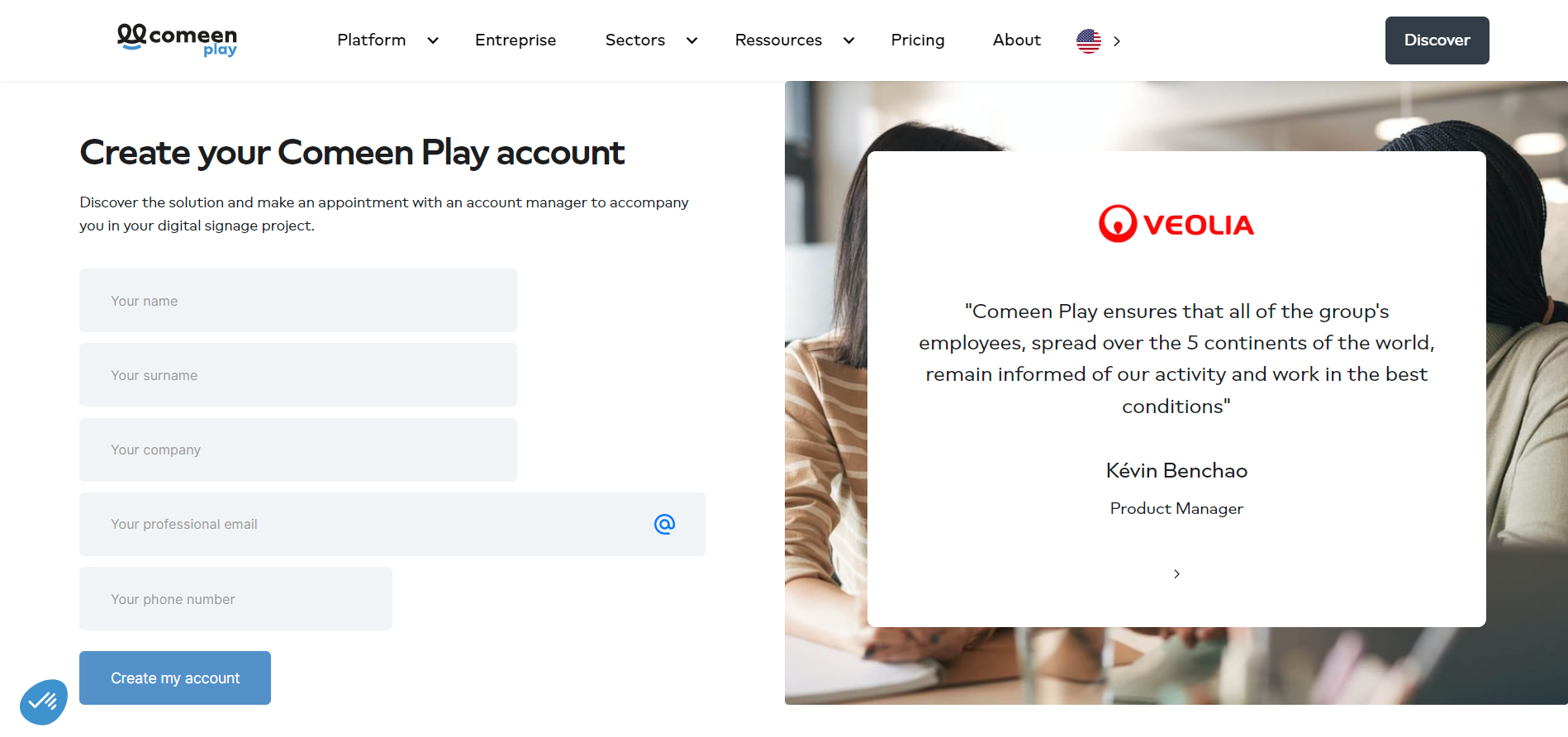 Once your account is created, you will receive an email with the access link to the platform and your login details.
Once you have logged in to Comeen Play, you will be taken to your personalized homepage.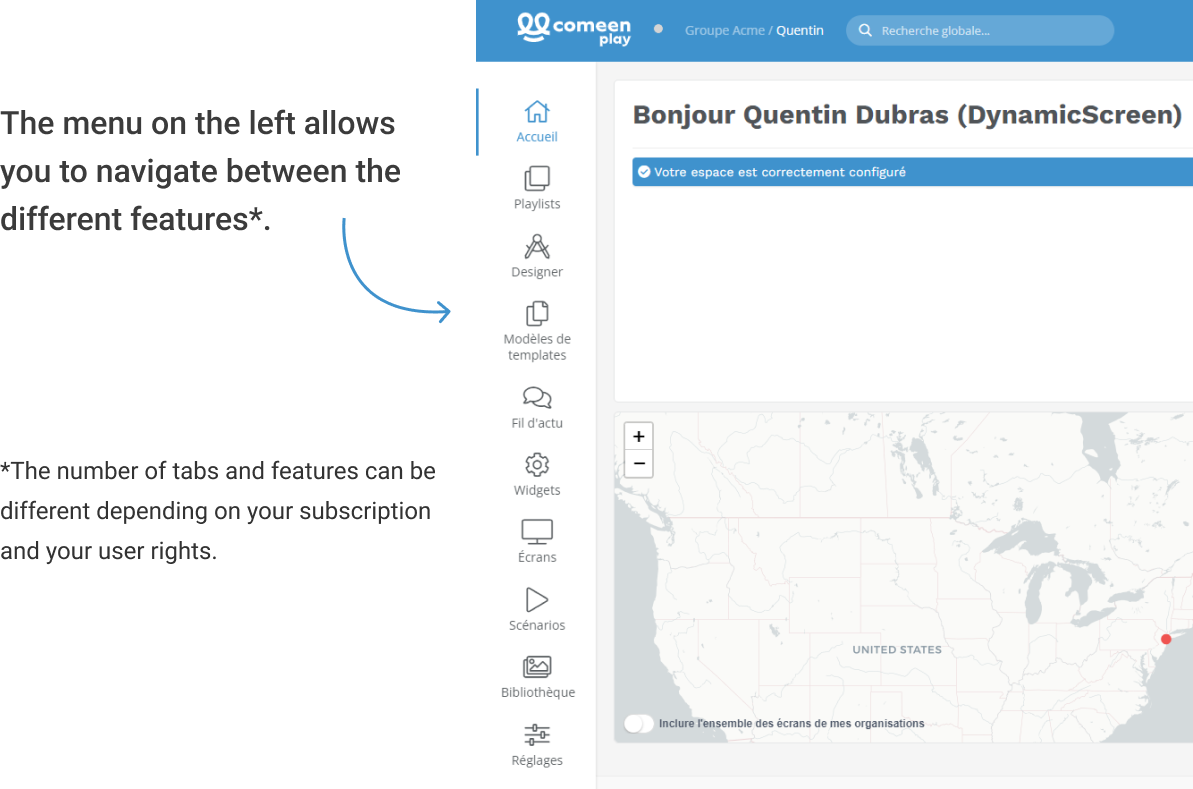 Here are the corresponding documentations for each tab:
Playlists - Designer - News Feed - Widgets - Screens - Library - Settings
Step 2: Select the material and associate it with Comeen Play
Whatever your hardware, whatever its operating system there is a solution to work with Comeen Play.
How to deploy Comeen Play on your screens
Step 3: Create and broadcast a first display loop
To create your first playlist and broadcast it, follow these guidelines: