To create a space, click on Spaces > New Space: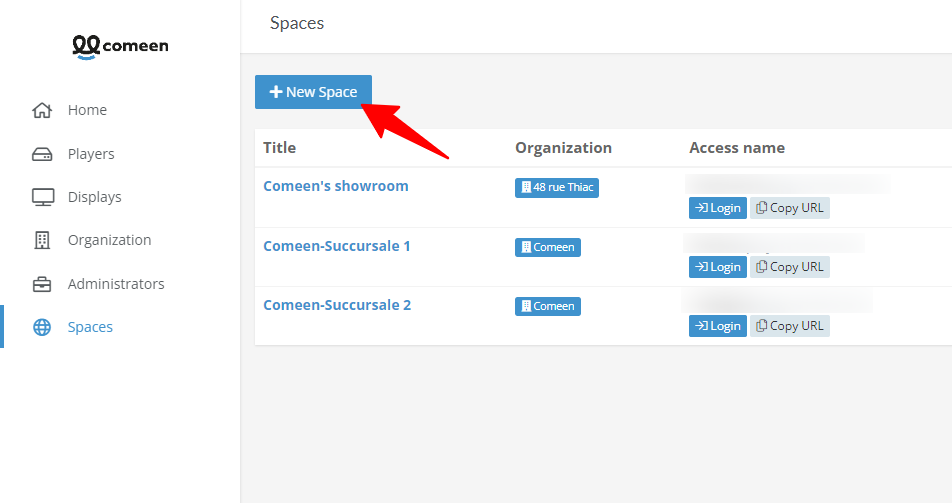 Then fill in the following information:
Name: This is the url that will be used to connect to the space.
Title: The title will allow you to identify the space and will be present on the banner of the end user platform.
Organizations: You can link the space to an organization if needed.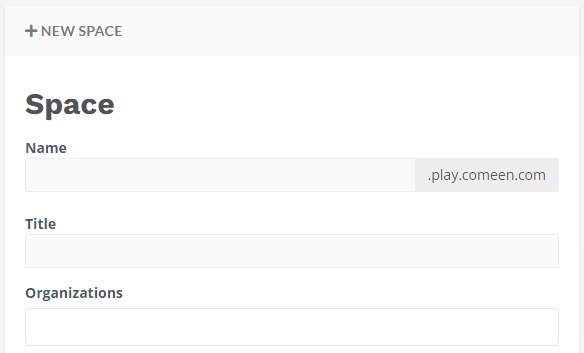 Activate or not the following parameters:
Enable triggered contents: Used in case of interaction with the physical world (sensors, buttons...).
Use the unsecured beam: Allow the use of http link.
Enable RemoteBoard: Enable the Remoteboard product.
Enable zonings: Enable the screen zoning feature.

Fill in the information of the owner (person responsible for the space who will have to accept the general conditions of use).