Configuration of desk equipments available for your desks.
You can also fill in equipment such like dual screen, pc dock... but also find out if the desk is next to a window or if it is accessible for a person with reduced mobility. The possibilities are endless.
On his side, the user will be able to select the equipment or the criteria that interest him.
To do this, go to the "Settings" tab and click on "Desk equipments (for hot desk booking)":
Click on "New":
Add Name and ID, click on "Create":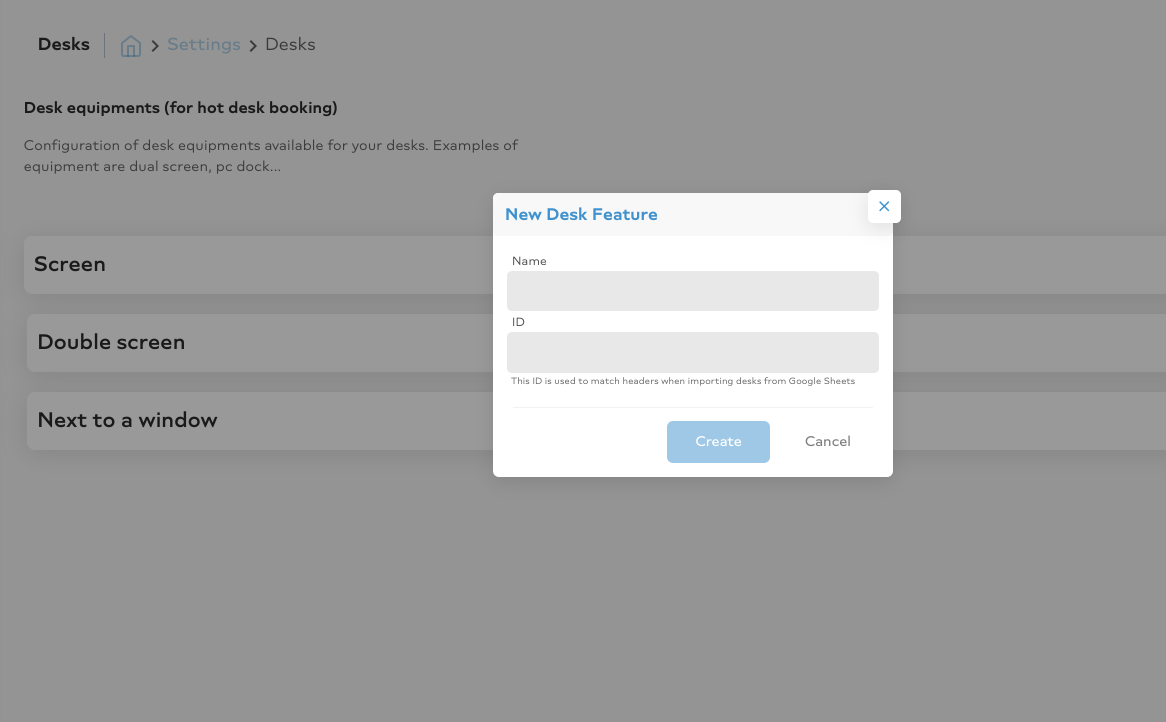 Warning : the ID is used to match headers when importing desks from Google Sheets
If you manually create your desks, you will have to edit them and add those equipments.
The equipment has been added to the list, you can now use it on your desks