A Comeen Play is a url and you can simulate it by opening its url in a browser.
To do so, you just have to go to the Displays tab and search for the screen you want to simulate.
Click on this icon in the Key column:
The url then opens in a new tab and simulates the screen: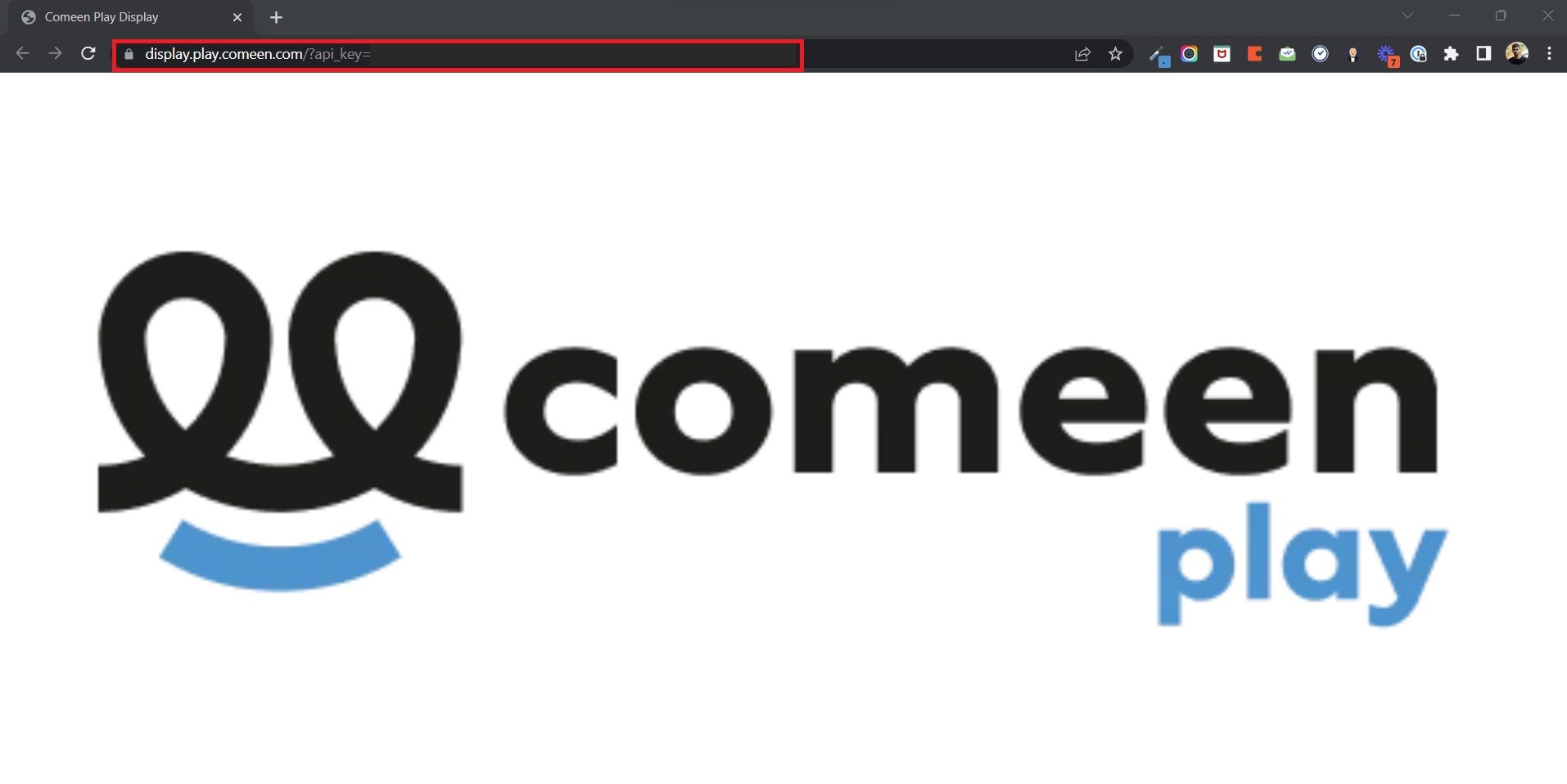 Warning: For the screen to be considered as active on the solution you must remove the "&ghost" at the end of the url.