Once your template created, you can make smart groups with your elements to improve the level of information and their broadcasting while simplifying the design process. Indeed, not only can you duplicate the frame of you groups, but you can also make their information evolve.

To do so, create a template with different elements that you will group by selecting them and typing Ctrl/Cmnd + G as shown below.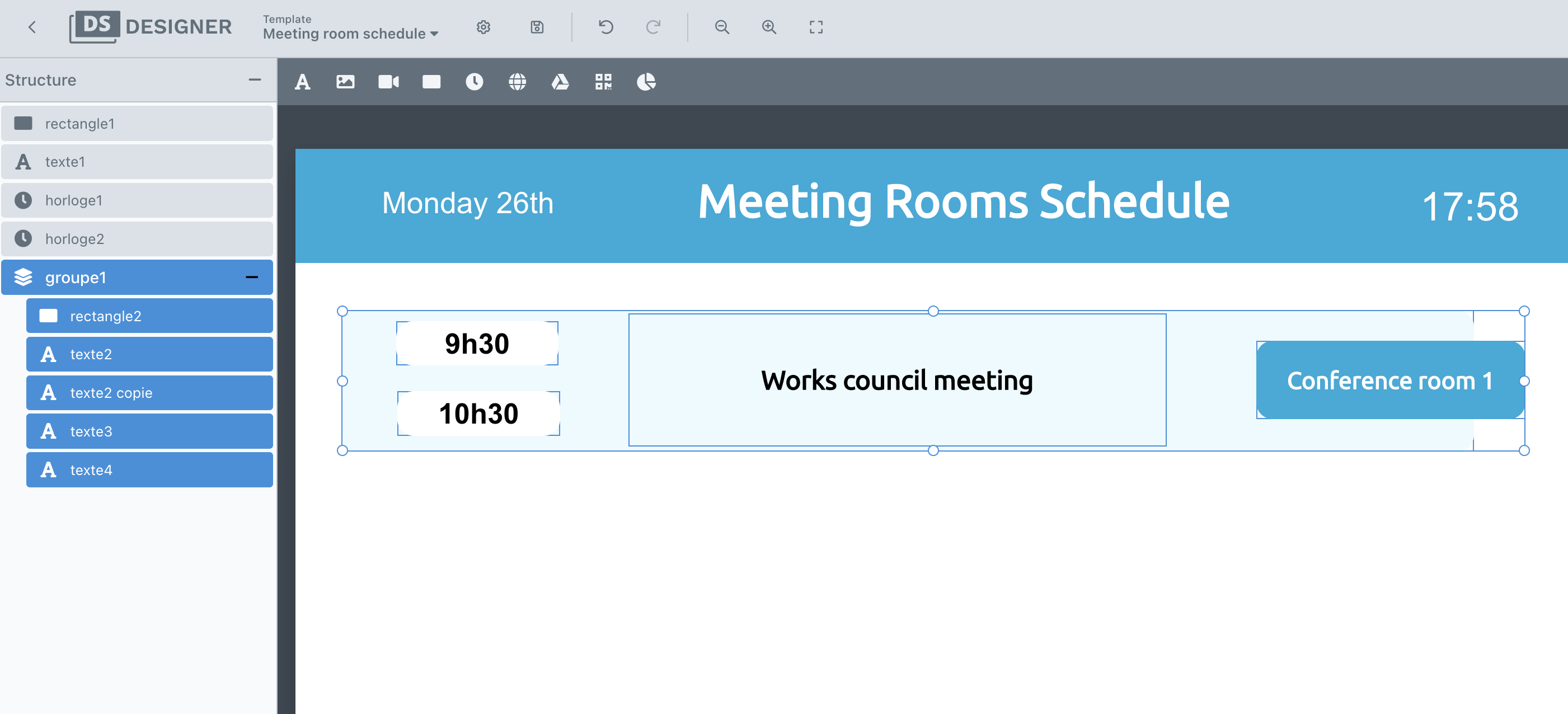 Click on the element Group and enable the smart group function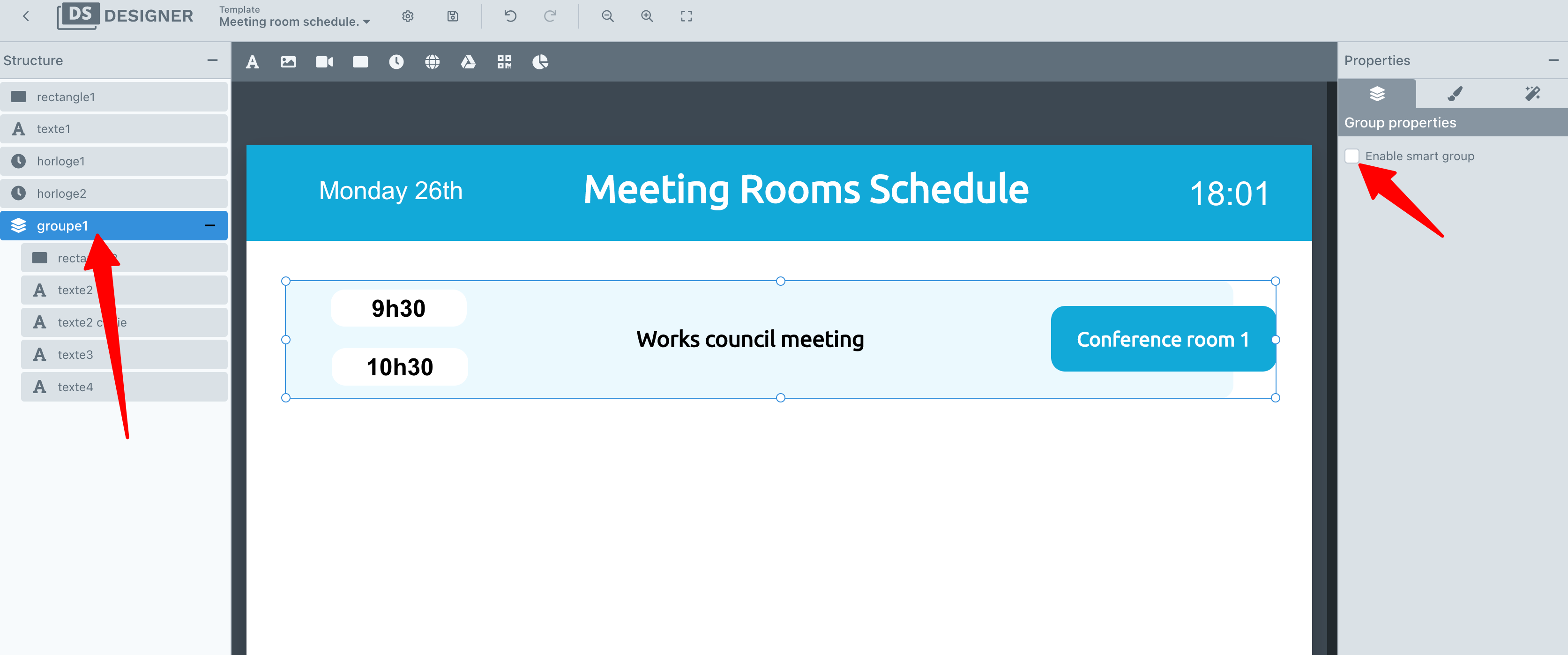 Define your smart group's data source and its criterias according to your document's inputs (start and end lines, etc).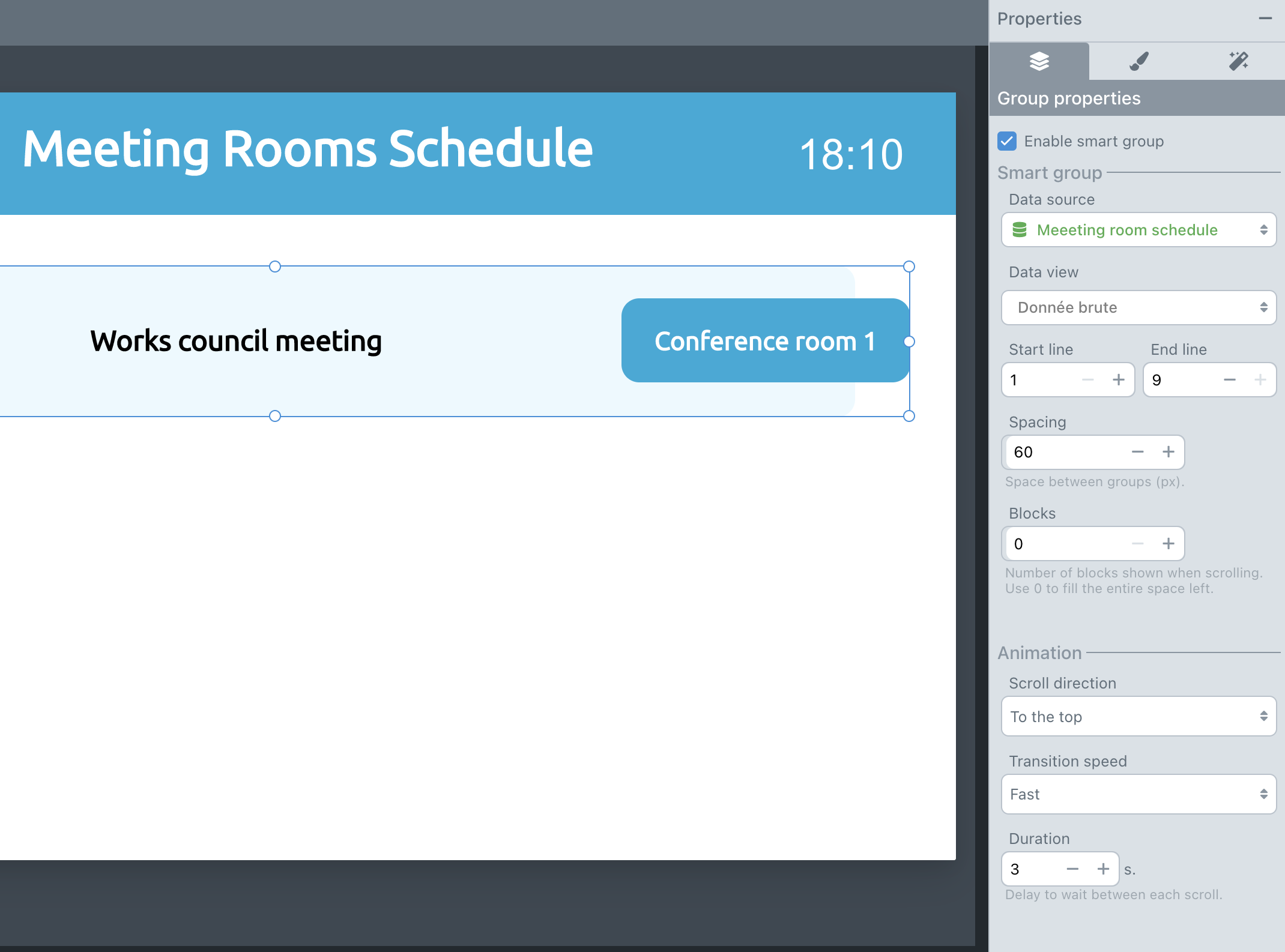 If you have many information to display, type "0" in the "Blocks" section so the template will automatically scroll between the different information.

Once created, you can add your template to your playlist and it will be updated with all the information of your datasource.