The Spaces tab is dedicated to the management of your spaces, it allows you to:
Manage a space
Once a space is created, you will find it in the list of your spaces:
From this list you can manage, modify or delete a space:
If you click on the title of the space or on the manage button, you will arrive on the dashboard of the space. It allows you to have a quick summary of the space (Number of screens, number of playlists and number of users...):
Login to the manager
By clicking on "Login to Manager" you will be logged in as SuperAdmin on the manager (space) of the customer/branch.
This will give you access to the same functionality as the end users: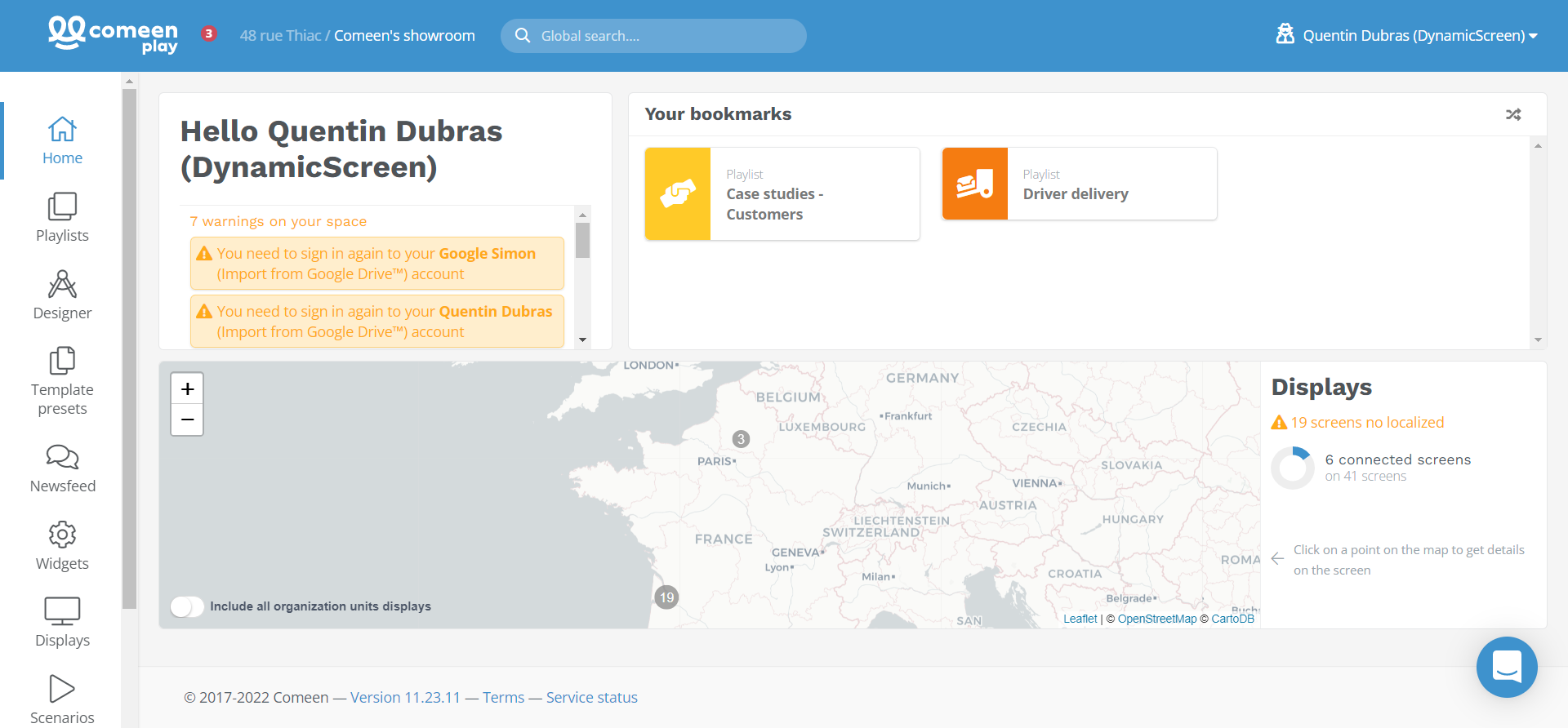 Supervise the screen park
When you are on the dashboard of a space, a sub-tab allows you to access its screens:
From this tab you can take actions on the screens of the space in the same way as on the Screens tab.
You can also create a screen or import several screens from a CSV file.